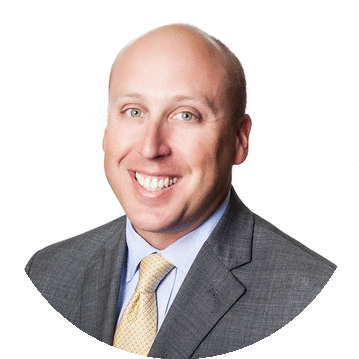 Michael Haley, Executive Director, Wake County Economic Development
Senior Vice President, Greater Raleigh Chamber of Commerce
Michael leads and oversees WCED's economic development program and staff and is the primary partner for providing support to the 12 other municipalities. In his role, Michael is instrumental in creating an environment in Wake County that can grow and thrive and spends most of his time with community partners working to do so.
Previously, Michael served as the Director of Business Recruitment and Expansion for WCED and prior to that, he was a Program Manager at WCED. Before he joined the Chamber, Michael led strategic economic development policy efforts for the North Carolina Department of Commerce as the Director of Public Policy.
Michael is a native North Carolinian growing up in Jacksonville before earning a BA from the University of North Carolina at Chapel Hill and a MA in Public Policy from East Carolina University. He and his family are active members of the community and enjoy cheering on local teams like the Hurricanes. He is also active in his children's sports and enjoys coaching soccer and basketball. Michael and his family enjoy calling a place like Wake County home and is dedicated to continuing to promote North Carolina as a great place to live, work, and play.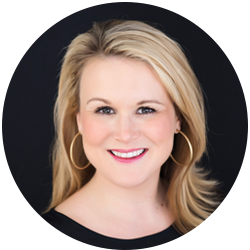 Ashley Cagle, Assistant Executive Director, Wake County Economic Development
Vice President, Greater Raleigh Chamber of Commerce
Ashley leads Wake County Economic Development's comprehensive business expansion, recruitment, and relocation efforts focused on four key market segments: Information Technology, Life Sciences, Cleantech, and Advanced Manufacturing. As a component of this, she also oversees Wake County's talent attraction, retention and pipeline strategy, focused on growing and recruiting highly skilled talent in the Triangle.

Prior to joining WCED, Ashley was the Executive Director of the Montgomery County (NC) Economic Development Corporation.
Born and raised in Richmond County, NC on her parents' farm, Ashley holds a BA in Organizational Communications from UNC-Charlotte and a certificate in nonprofit management from Duke University. Ashley and her husband Andy moved to Holly Springs four years ago, and enjoy cheering on the Wolfpack and the Hurricanes with their three kids: Emma, Hall, and Eli.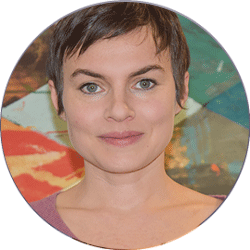 Bridget Harrington, Executive Director, Innovate Raleigh
Bridget is the Executive Director of Innovate Raleigh where she helps promote and develop The Triangle's growing entrepreneurial community by acting as a catalyst, connector, and convener of innovative enterprises and thinkers. Bridget draws on two decades of leading innovative organizations as a marketing leader, business strategy consultant, and founder.
Originally from Greenville, NC, Bridget graduated from the School of Journalism and Mass Communication at UNC Chapel Hill. Soon after moving to New York after college, she co-founded Syndicate Media Group, a strategic marketing agency that helped clients like Microsoft, Coca Cola, Land Rover and Soho House develop ground-breaking experiential campaigns. Bridget led finance and operations of a team of over 40 employees across offices in New York and Los Angeles.
After exiting Syndicate and traveling the world for a year, Bridget was hired by Gannett's Head of Innovation to work on a new local media strategy as Director of Revenue for The Bold Italic in San Francisco. Working closely with the executive team, she crafted a viable financial strategy, oversaw the relaunch of the brand, and built a marketing and sales team that led the organization to profitability.
Bridget then joined global financial services provider KPMG, working on some of the leading venture capital firms in Silicon Valley. She earned an MS in Accounting from San Francisco State University, and became a CPA to gain deeper expertise within finance and accounting. When KPMG offered Bridget the opportunity to transfer to their Raleigh office, she and her husband made the decision to boomerang back to their beloved home state. Bridget lives in downtown Raleigh with her husband and son.
With twenty years of experience in finance, operations, and business strategy for startups to Fortune 50 companies, Bridget is excited to help The Triangle become one of the top hubs for innovation in the country.
Learn more about Innovate Raleigh here.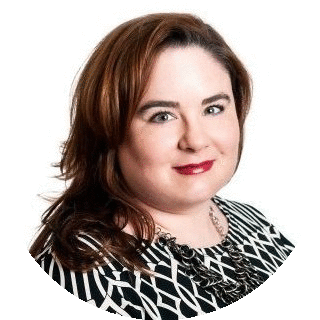 Brenda Kalavsky, Operations Manager
As the operations manager for WCED, Brenda handles day-to-day operations for the team and directly supports the executive director. She is the primary point of contact for Edge 5, the economic development board, and is the event manager for the annual Economic Development Forum.
Prior to joining WCED, Brenda had extensive experience supporting executives in the Triangle at D.L. Davis & Company, BB&T, and Xerox.
Brenda holds a BS in Business Administration from Meredith College. She has enjoyed watching Raleigh and Wake County grow and looks forward to seeing the region continue to succeed in the future. When she's not planning logistics for the next big meeting, Brenda can be found working on her latest DIY project and spending time with her domestic feline, Leelee.
Danya Perry, Director of Equitable Economic Development
Director of Diversity, Equity & Inclusivity, Greater Raleigh Chamber of Commerce
Danya leads and oversees WCED's equity and inclusion efforts in Wake County. In his role, Danya is charged with mobilizing the community and building partnerships to galvanize efforts to ensure opportunities for inclusive economic growth for all Wake County residents.
For the past 12 years, Danya has served as the Vice President of Youth Development for Communities In Schools of North Carolina. In this role, Danya supported schools and communities in building their capacity to surround youth with the necessary support to be successful in life.
Danya is native to North Carolina, hailing from New Bern before earning a BA in Political Science and MA in Public Administration from North Carolina State University. From attending festivals to frequenting museums, he and his family are fully immersed in all that Wake County has to offer. He is also a passionate youth advocate and community activist, capitalizing on any opportunity to volunteer and facilitate positive change in the community. Danya moved to Raleigh in 1994 and has no plans to leave. Wake County and North Carolina is a special place to raise a family and build a spectacular life. He looks forward to making this a reality for all of its residents.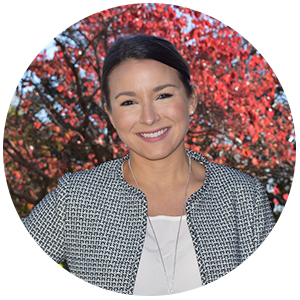 Jennifer Miller, Senior Manager, Strategic Marketing & Programs
Jennifer leads and manages WCED's internal and external communication, marketing, and public relations strategies. She is primarily responsible for WCED's national media campaign, local public relations initiatives, and digital and traditional marketing efforts to increase brand awareness of Raleigh, Wake County, and the Triangle as a top place for talent and business.
Prior to joining WCED, Jennifer worked for several large advertising agencies in Michigan and North Carolina, working with small business to corporate level clients. Her experience extends from creating strategic marketing plans, digital marketing, social media campaigns, video production, events, and packaging design. Most notably, Jennifer spent four years working at the Kellogg's headquarters in Battle Creek, Michigan, as part of the packaging design agency, Anthem.
Born and raised in Kalamazoo, Michigan, Jennifer holds a BBA in Business Administration with emphasis on Marketing from Adrian College and was four year starter for the women's basketball team. Jennifer and her husband enjoy spending time outdoors, attending local sporting events (Go Duke!), and exploring all that Wake County has to offer.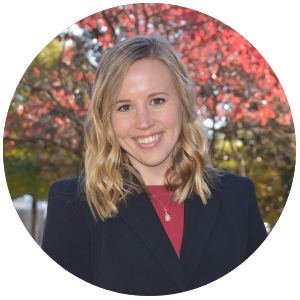 Kathleen Henry, Economic Development Director
As a key member of WCED's business recruitment and expansion team, Kathleen Henry manages all aspects of the business recruitment and expansion process and contributes to the overall BRE strategy. She also leads efforts around WCED's Foreign Direct Investment (FDI) initiative with the goal of recruiting and marketing the region to foreign-owned companies.
Before arriving at WCED, Kathleen worked for World Trade Center Savannah, an international economic development organization in Savannah, Georgia where she served as the Manager of Research and Trade Development, helping regional companies with their international growth strategies as well as managing the planning, marketing and execution of inbound trade missions and outbound trade and investment development efforts for the region.
Born and raised in Anderson, South Carolina, Kathleen moved to Savannah, GA to pursue a bachelor's degree in Economics from Armstrong State University. During her four years at Armstrong, she competed as a member of the university's national championship tennis team. Kathleen was drawn to Wake County for its great quality of life and for the opportunity to contribute to its exciting economic growth. Kathleen loves spending time outdoors, running the Greenways, experiencing the local food scene, attending sporting events and traveling.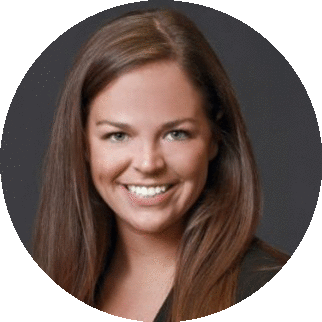 Morgan Ross, Senior Research Manager
As the senior research manager for WCED, Morgan serves as the lead contact for research, building and site assistance, and the development of reports, presentations and proposals. She assists the team and community by providing data analysis of workforce and industry statistics, as well as researching trends and data points.
Prior to joining WCED, Morgan was a Brokerage Assistant at Avison Young where she supported her seven-person brokerage team. Morgan's laser focus to details provided the highest quality collateral and marketing materials for her brokers. In 2016, Morgan obtained her NC Real Estate License to further her expertise and knowledge in the industry.
Born and raised in Goldsboro, NC, Morgan holds a BS in Business Administration, with a concentration in Finance from NC State University. She enjoys living in Wake County, where you have the amenities of a big city coupled with small town communities, while just being a short drive from the mountains and the coast. She enjoys being outdoors, the emerging local eateries and live music scenes.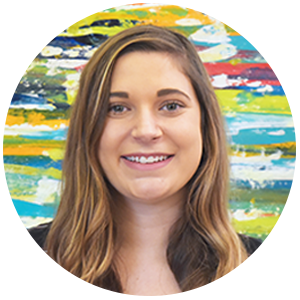 Kristin Skiba, Marketing Coordinator
As the marketing coordinator, Kristin aims to help advance Wake County Economic Development's goal of articulating Wake County's competitive advantages through strategic marketing initiatives. She is responsible for assisting and providing support in the coordination of the economic development department's marketing and communications initiatives, talent recruitment, and site development programs.
Prior to joining WCED, Kristin served as the marketing coordinator for the United States Power Squadrons HQ in Raleigh, North Carolina. There, she helped implement a social media campaign to raise awareness about boating safety, as well as serve as a key member in the rebranding process for the United States Power Squadrons to America's Boating Club.
Born and raised in Raleigh, Kristin holds a BS Degree in Communications, with a concentration in Public Relations, from East Carolina University. Kristin loves spending time listening to live music and walking her dog on the greenways.
Albert Alwang, Economic Development Manager
As a key member of WCED's business recruitment and expansion team, Albert Alwang coordinates all aspects of the business recruitment and expansion process and contributes to the overall BRE strategy.

Prior to joining WCED, Albert served as an Economic Development Specialist at the Virginia Tech Office of Economic Development where he promoted economic growth throughout Virginia's communities and regions, by linking university resources and research with community organizations, non-profits, local government, and private businesses. His previous experience as a Research Assistant at Purdue University, the Center for Global Development, and International Center for Tropical Agriculture helped shape Albert's career in Economic Development.

Raised in Blacksburg, VA, Albert holds a BA degree in Economics from Virginia Tech University and a Master's Degree in Agricultural Economics from Purdue University. He is excited about joining the vibrant Wake County community with his wife. Outside of his role at WCED, Albert enjoys playing soccer in a local adult league, attending the area sporting events, or exploring a new coffee shop.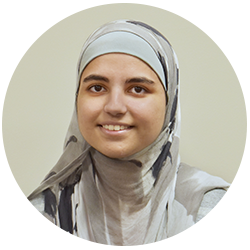 Noor Bokhari, Diversity, Equity, & Inclusivity Program Coordinator

Noor Bokhari is the Diversity, Equity, & Inclusivity Program Coordinator for Wake County Economic Development. In her role, Noor provides direct support to Danya Perry, Director of Equitable Economic Development for WCED, and Director of Diversity, Equity, & Inclusivity for the Raleigh Chamber and will serve as an advocate for the DEI business community.

Born and raised in Cary, North Carolina, Noor graduated from NC State University with a BS degree in Business Administration, with a concentration in Marketing. During her time there, she spent three years developing diversity & inclusion efforts at the Poole College of Management.
In her free time, she enjoys spending time with her family and friends. You can also find her at a local café, on an occasional hike, or watching Netflix.