Regional Skills Analysis 2023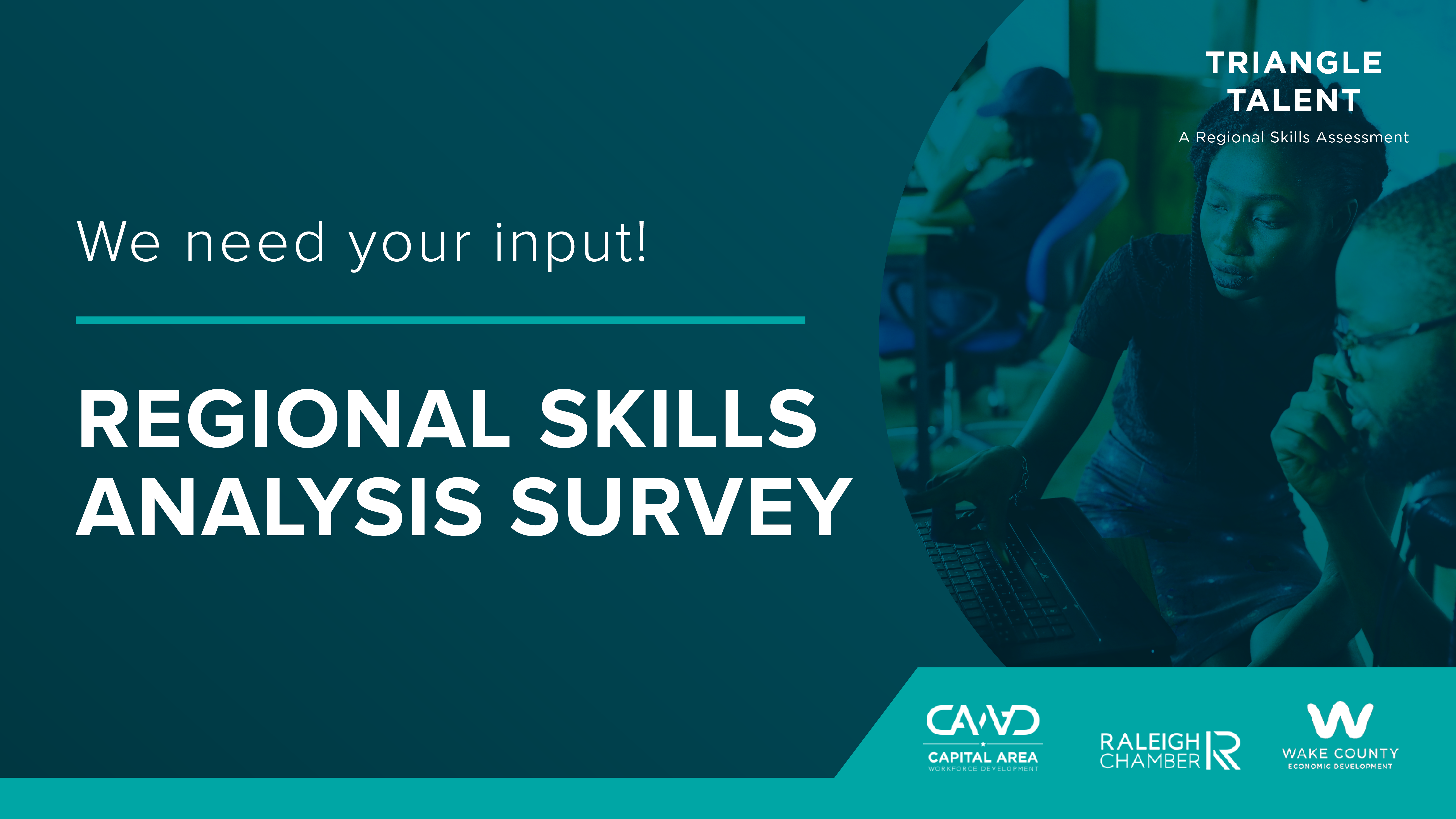 The quality of our current and future workforce is increasingly seen as the most important factor in our region's economic growth and vitality. To address this and improve the employment pipeline, we are partnering with regional workforce and economic development groups to better understand skills gaps and employer needs. Click here to take the survey.
We are seeking business owners and HR professionals to participate in the 2023 iteration of the Regional Skills Analysis, which covers both the greater Triangle and Cape Fear regions of North Carolina. The study was previously conducted in both 2020 and 2017. The survey is being conducted by RTI International, an independent non-profit research institute.
The objectives of the survey include the following,
Understand both short and long-term hiring needs;

Inform training and education providers of the current workforce needs;

Provide current workforce information for policy makers in workforce, education, and economic development;

Develop an effective cradle-to-career talent pipeline strategy; and

Create an efficient structure for ongoing industry feedback.
The survey will take approximately 20 minutes to complete. As a thank you for your participation, we are doing weekly prize drawings for gift cards to local favorites. You will also be entered to win a grand prize of $1,000 to the Umstead Hotel and Spa.
Please follow this link to access the survey:https://survey.alchemer.com/s3/7304670/WCED
Regional Skills Analysis 2020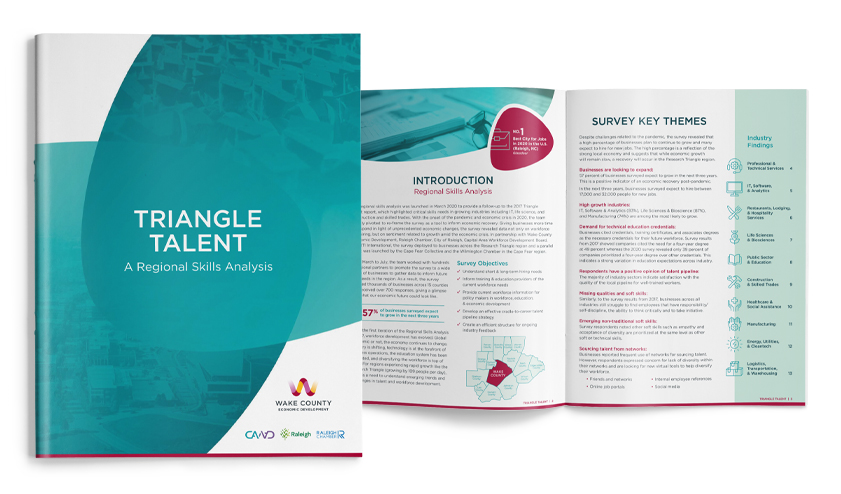 Download our Triangle Talent publication to learn more about the findings and data from our Regional Skills Analysis data.
Using the Regional Skills Analysis data collected throughout the summer, Wake County Economic Development updated our Triangle Talent publication to display important findings and data from the RSA survey.
Wake County Economic Development (a program of the Raleigh Chamber) partnered with the City of Raleigh and Capital Area Workforce Development Board to relaunch the Regional Skills Analysis.
Prior to the COVID-19 crisis, the region was on pace for incredible growth and development. While it will take time to regain that momentum, the survey can help us get back on track. The Regional Skills Analysis survey aims to gain a better understanding of the current state of the local workforce, skill gaps, and trends in growth, hiring, and industry development.
Stay Connected - Triangle Talent