Currently, Raleigh is home to more than 600 startup companies in a wide range of industry sectors including Software, Life Sciences, Consumer Products, Design-Media, and the Internet of Things. In 2020 alone, startups in Raleigh have raised over $2.773 billion in Venture Capital investment.
Raleigh has the benefit of being part of the larger Research Triangle innovation landscape with 16 different cities and towns bringing forth new ideas and concepts and attracting talent from all over the world. 26,000 patents were awarded in the Triangle since 2000, contributing to the Triangle being named a top 10 Global Emerging Ecosystem of Today and Tomorrow.
A huge resource for budding startubs is the 1.2 million square feet of coworking & incubator space in the Triangle, including The Loading Dock, Raleigh Founded, American Underground, Frontier and many more. To view a list of coworking places, click here.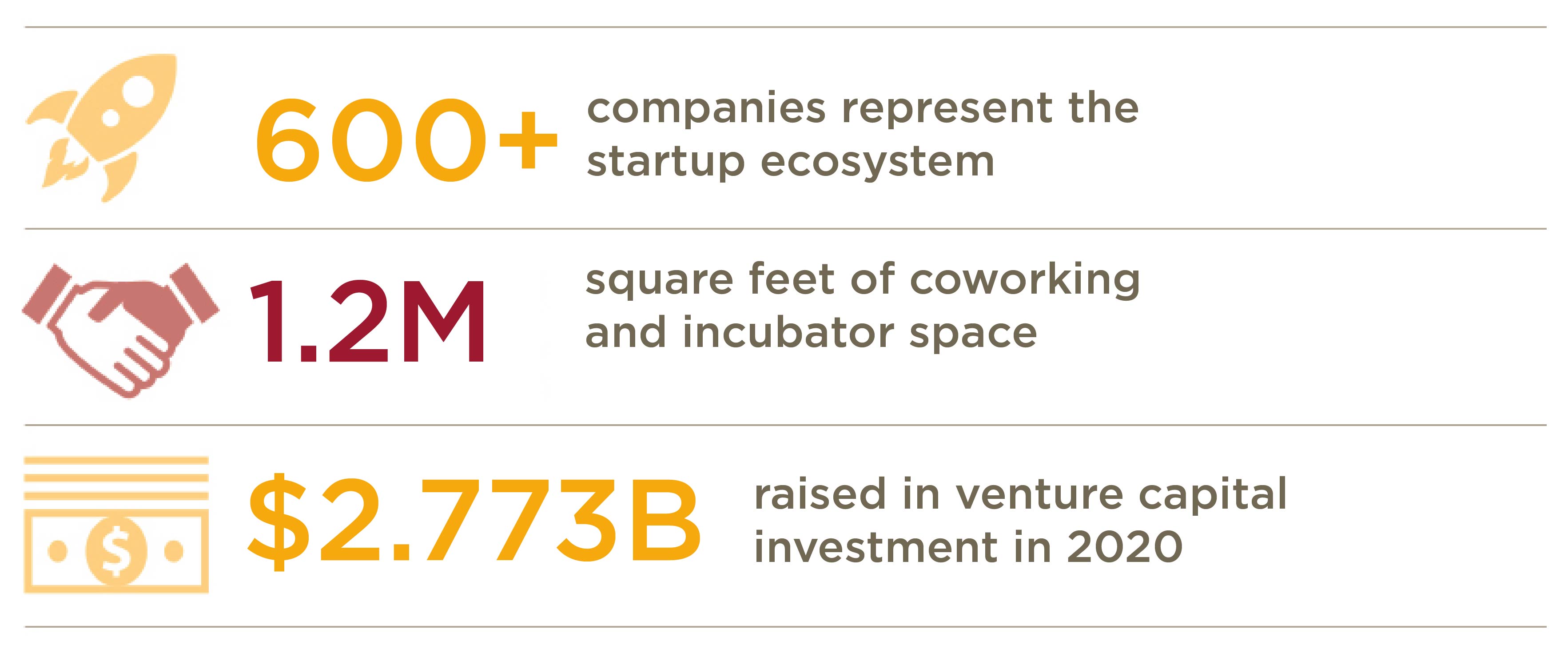 National coverage of Raleigh's innovation scene:
The 7 Hottest Startup Hubs (That Aren't Silicon Valley) by Inc.
How Emerging Entrepreneurial Hubs Are Becoming America's New Boomtowns by Forbes
What It Takes to Build a Startup City by Entrepreneur Magazine
5 startups that are reimagining the world by CNNMoney
Citrix, Red Hat Boost Startup Culture in Raleigh, N.C. by TheStreet
Is North Carolina the Silicon Valley of the South? by Fox Business News