The Triangle region is home to more than 600 life sciences companies accounting for more than 31,000 jobs and is recognized as a global leader in life sciences and biotechnology.
Growth in the industry has outpaced almost every other sector of our economy. The most compelling reasons for this are the access to converging technologies, support from tier-one research universities, and resources such as the NC Biotechnology Center and NC State's unique Biomanufacturing Training and Education Center (BTEC).
According to CBRE's 2019 Life Science Report, Raleigh-Durham's life sciences employment has grown the third-fastest among major markets over the past three years at 12.1%. We are just behind Boston and San Francisco. This growth demonstrates the amount of momentum in the local industry, especially with a recent surge in venture capital funding.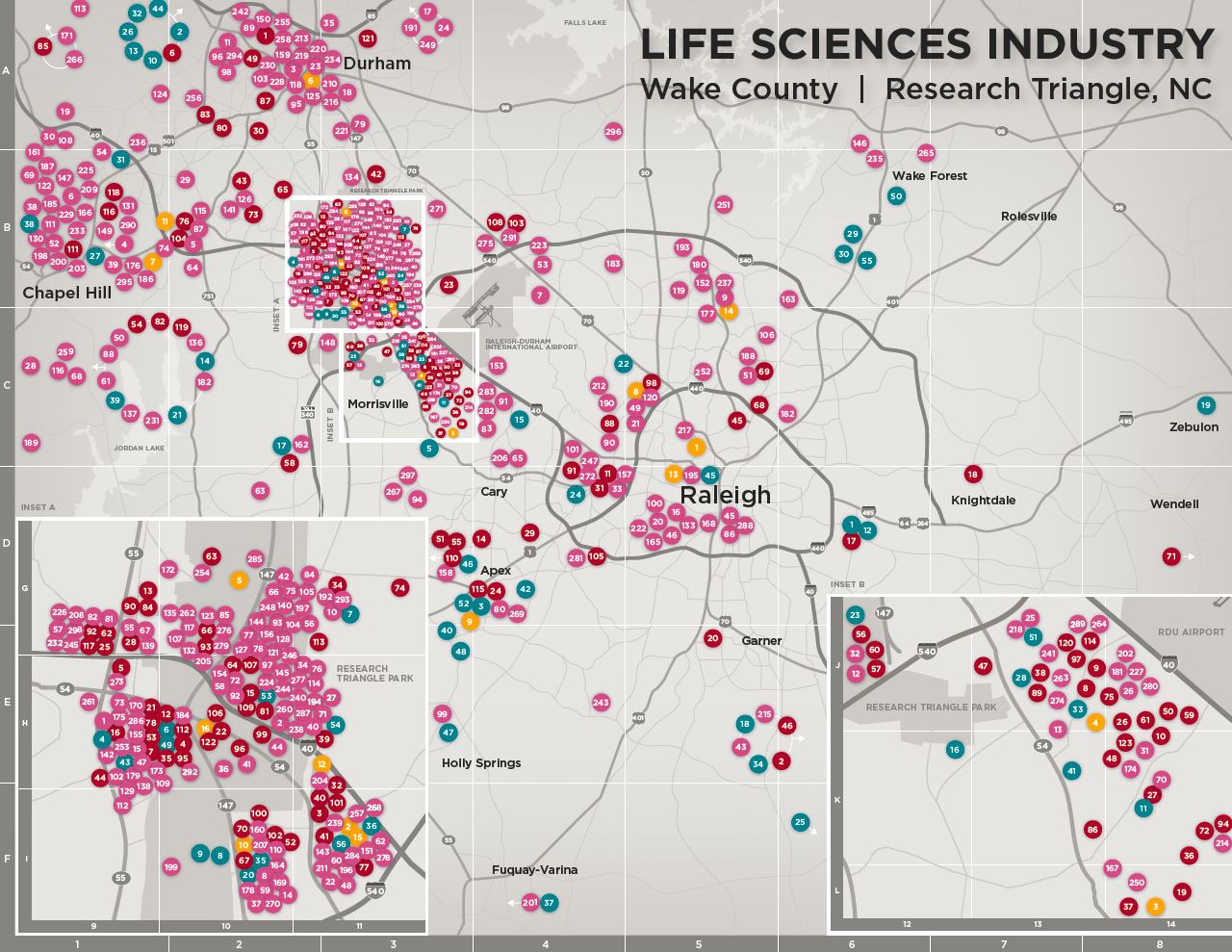 To learn more, download our Life Science Brochure. To see which companies already call the area home, download our Life Science Map.
You can also contact Kathleen Henry for more information.


Rankings:
#10 Top Global Hub for Life Science Innovation
(Raleigh-Durham, NC)
Hickey & Assoc. | April 2019

#5 Leading Life Sciences Market
(Raleigh-Durham, NC)
CBRE | March 2019
#4 Metro Area for Life Science VC Funding
(Research Triangle, NC)
Cushman & Wakefield, Pitchbook | February 2019
Top 10 U.S. Biopharma Clusters
(Raleigh-Durham, NC)
GEN | September 2018

#3 State for Bioscience Strength
(North Carolina)
Business Facilities | July 2018
Thanks to our Edge investors, who fund our economic development program