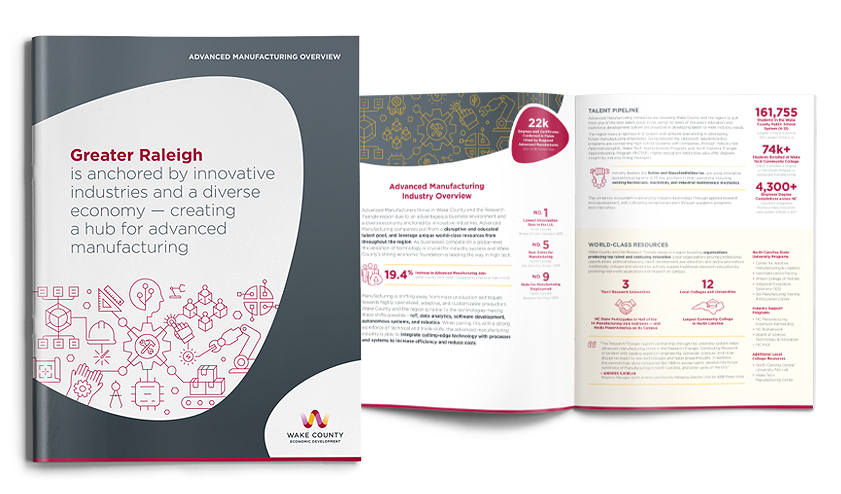 Download our Advanced Manufacturing Overview.
Today's manufacturing industry is more advanced technologically than ever before. It's also incredibly competitive, increasingly global, and, as a result, more open to collaboration. Located in the heart of North Carolina's Research Triangle, Wake County's proximity to world-renowned research universities, multi-modal transportation facilities, and a highly-skilled workforce make it a global center for advanced manufacturing.
Home to more than 200 companies, Wake County and the Research Triangle region play a critical role in the future of North Carolina's advanced manufacturing economy. In Wake County alone, there are more than 26,000 workers in in the industry with average earnings of $120,048 – wages that are nearly 31 percent higher than the national average. When you look more broadly at the Research Triangle region, there are nearly 70,000 jobs.




Rankings:
#1 Lowest Unionization Rate in the U.S.
Bureau of Labor Statistics | January 2019
#9 State for Manufacturing Employment
Business Facilities | July 2018

#13 The Large Cities Where Manufacturing is Thriving
(Raleigh)
Forbes | 2018
To learn more about the Advanced Manufacturing Industry, contact Albert Alwang.