Building Greatness in Wake County
Today's manufacturing industry looks a little different than in years' past. It's more technologically advanced than ever before, incredibly competitive, increasingly global, and more open to collaboration. That's where Wake County comes in. Located in the heart of North Carolina's famed Research Triangle, the region boasts close proximity to several world-renowned research universities, multi-modal transportation infrastructure, and a highly skilled workforce - making Wake County a world-class epicenter for advanced manufacturing.

Home to over 300 innovative companies in this sector, including household names like John Deere, Cisco, and ABB, Wake County and the Research Triangle region play a critical role in shaping the future of North Carolina's fast-growing advanced manufacturing economy.

Fast Facts:
#1 Best City for Jobs in 2020 in the U.S.
#1 Lowest Unionization Rate in the U.S.
#5 State for Aerospace Manufacturing Attractiveness
#5 State in Manufacturing Output
#9 State in Manufacturing Employment
#13 Large City Where Manufacturing is Thriving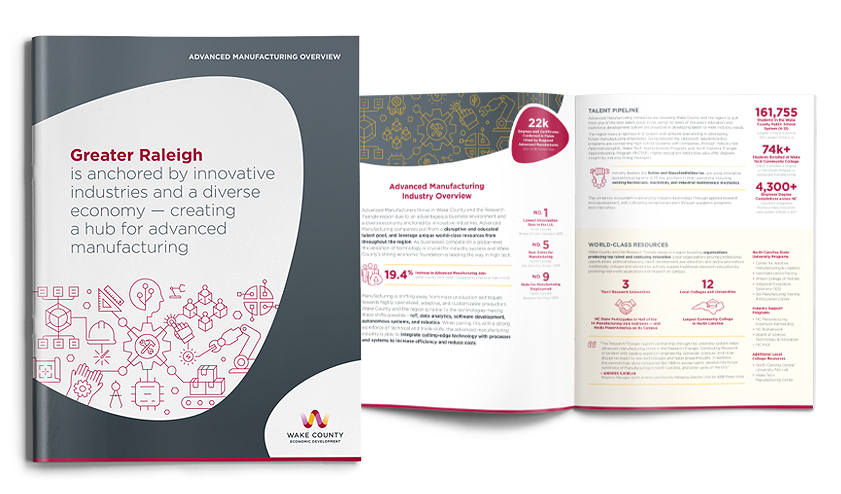 Download our Advanced Manufacturing Overview.
To learn more about the Advanced Manufacturing Industry, contact Albert Alwang.