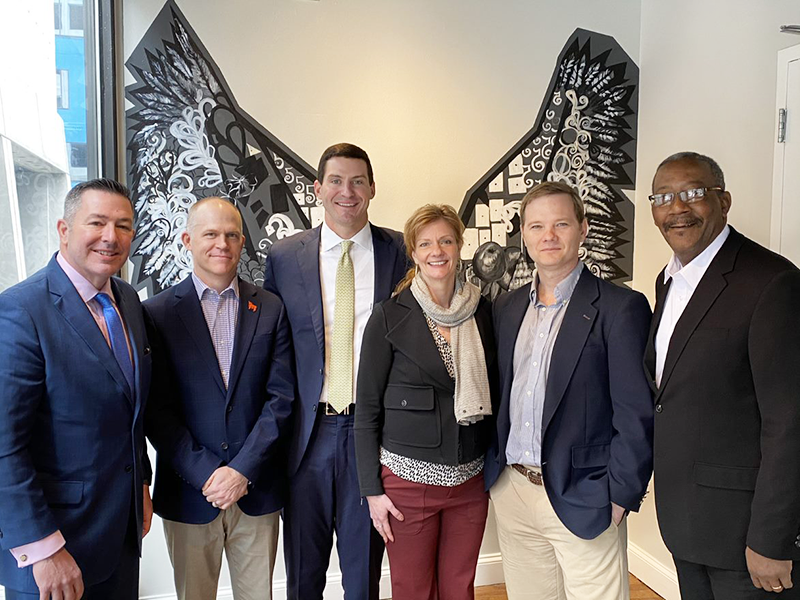 Last week, representatives from our team, the Research Triangle Regional Partnership, and other local partners traveled to Atlanta, Georgia, to host a networking luncheon for site-selection consultants and foreign consulates based in Atlanta.
The purpose of these visits to neighboring markets is to help build relationships with the site selector community and share updates on new initiatives and projects in Wake County and the Research Triangle region.
Key highlights from this visit include hearing from Amy Martin, Managing Director of Domestic Network and Planning, for Delta Airlines, spoke on the growth and commitment Delta Air Lines has witnessed in the Raleigh in the last decade.
The team also hosted 25 site selection consultants and foreign diplomats to hear more about current projects and rankings that are shaping the image of the Research Triangle region.
Kathleen Henry, Economic Development Director, attended this site selector trip as a representative for WCED. Kathleen stated, "It is vital to our business ecosystem to continuously update and work with Site selectors. A large majority of our projects come through the site selection community, and keeping them updated on our community and its success, increases our chances of landing the next Fortune 500 HQ project in our community".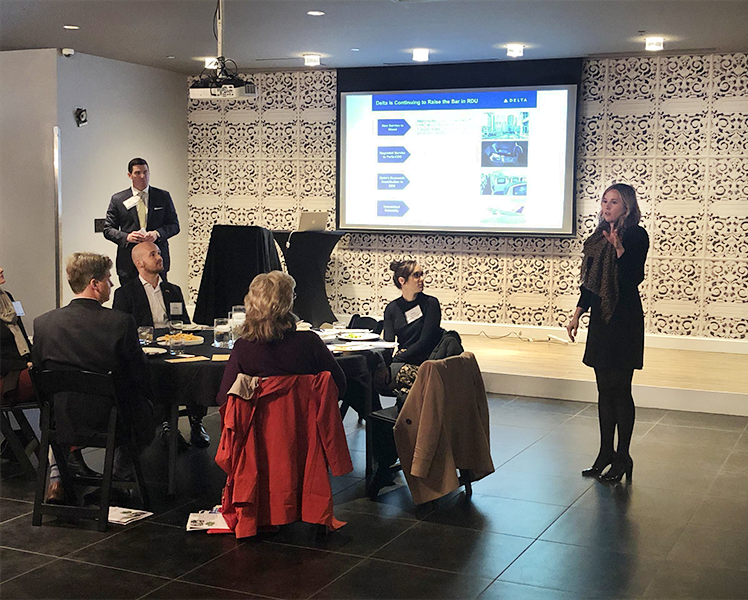 For more information on Business, Recruitment or Expansion efforts in Wake County or the Triangle region visit our website or contact Kathleen Henry.