By: Noor Bokhari, Diversity, Equity, & Inclusivity Program Coordinator
The Triangle DEI Alliance is expanding to bigger and brighter horizons every day. As we build our spaces for our business community to advance their DEI journey, our Alliance is also learning and evolving. We learn from you as much as you learn from us. As our community starts to recognize the benefits of incorporating DEI into their organizations, we want to ensure that they have a place to learn more, connect with others, and continue to grow. To do this, we are launching our new brand design. This complete renovation includes a new logo, an updated website, and more.
Logo:


You may be thinking, "cool design, but how does it relate to the reimagined Alliance?" The answer is simple: our desire is to lead an ever-evolving and continuous effort to advance DEI in the triangle region. An effort that does not end – it is seamless, interconnected, and dynamic.
The triangle in the logo represents YOU – the people, community, and organizations that make up our region. The intertwined circle connecting the triangle is our continuous mission and work to move our community forward in DEI. Together.
Website / Social Media: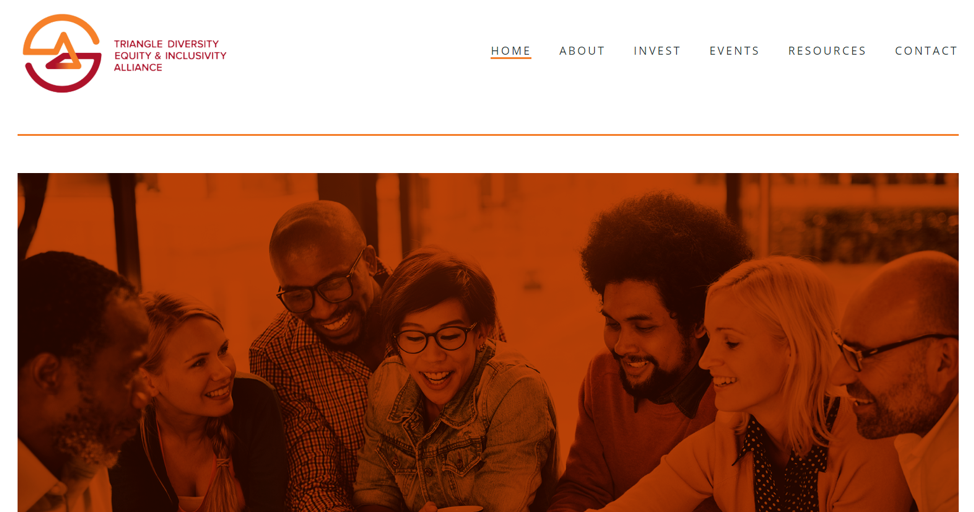 Our redesigned website will supply you all the information you need in one easily found place. We will continue to curate resources and research to support your needs. Consider our website a clearinghouse of information. Learn about how you can get involved, our upcoming events, and be sure to check out our blog for event recaps, and more exciting DEI trends! In addition, we are increasing our social media presence to keep us connected. Please follow us at:
LinkedIn: Triangle DEI Alliance
Twitter: @TriangleDEI
Website: www.triangledei.org
We are looking forward to walking with you all in this work. Our business community's collective conscious is moving towards a more diverse, equitable, and inclusive disposition – we are primed to show the country that the Triangle is a region for all.