North Hills, located in the heart of Midtown Raleigh, a short commute via I-440 interstate, and only 15 minutes from RDU International Airport continues to expand its reach in Raleigh.
If you live in the Triangle region, then you've likely visited North Hills at least once. Whether you participated in a free workout class offered through Wellness Wednesdays, shagged (danced) to the music from the Midtown Beach Music Series, or shopped at the local Midtown Farmers Market, you've likely experienced the cultural vibrancy of North Hills.
A few weeks ago, our partners at Kane Realty Corporation invited our team to tour some of the new development and participate in a conversation about the growth of this part of Raleigh. The team toured the new Advance Auto Parts Tower (Tower IV) and heard from Bonner Gaylord on the advantages of building residential and commercial buildings in a thriving area just outside of downtown Raleigh.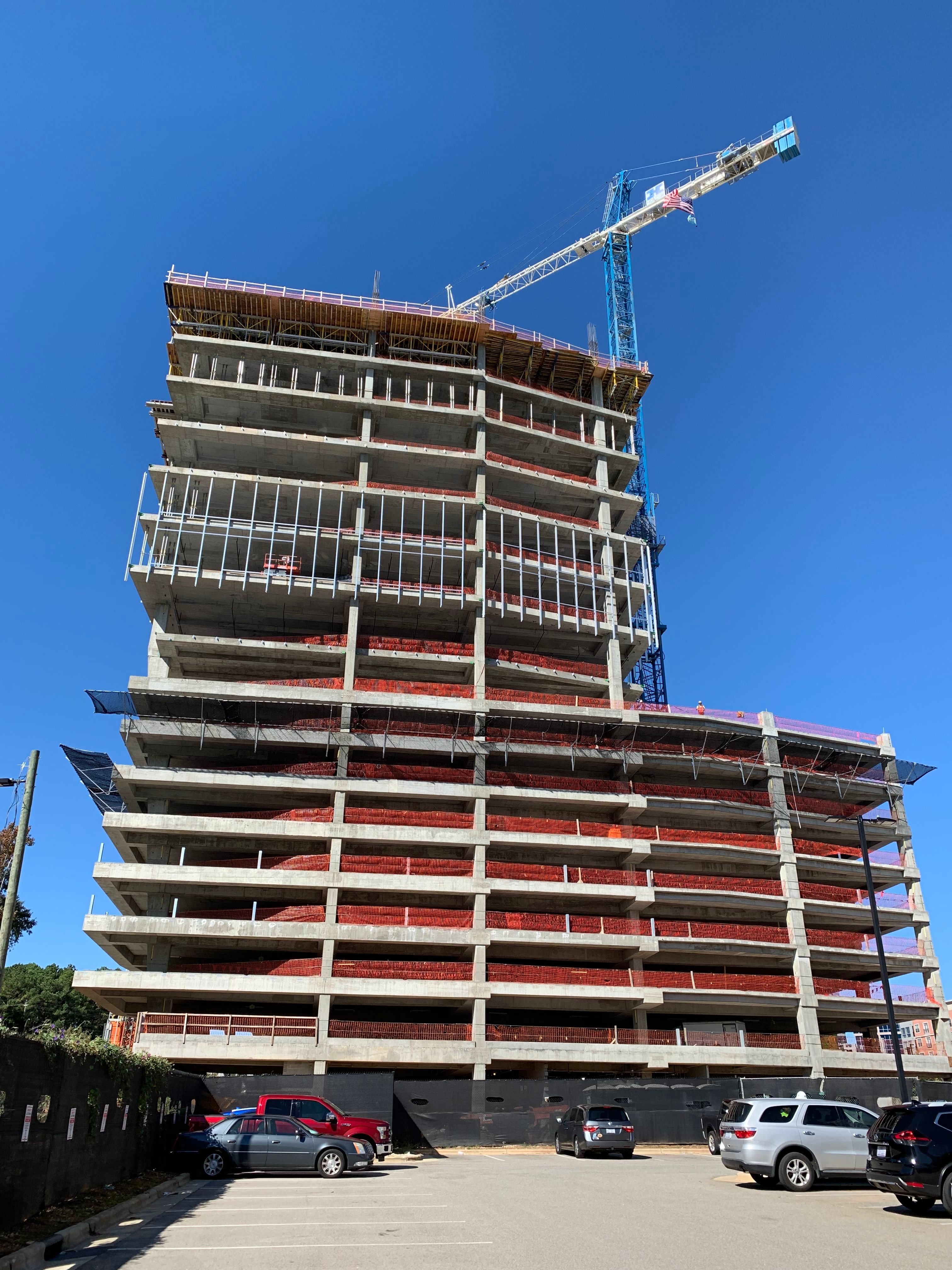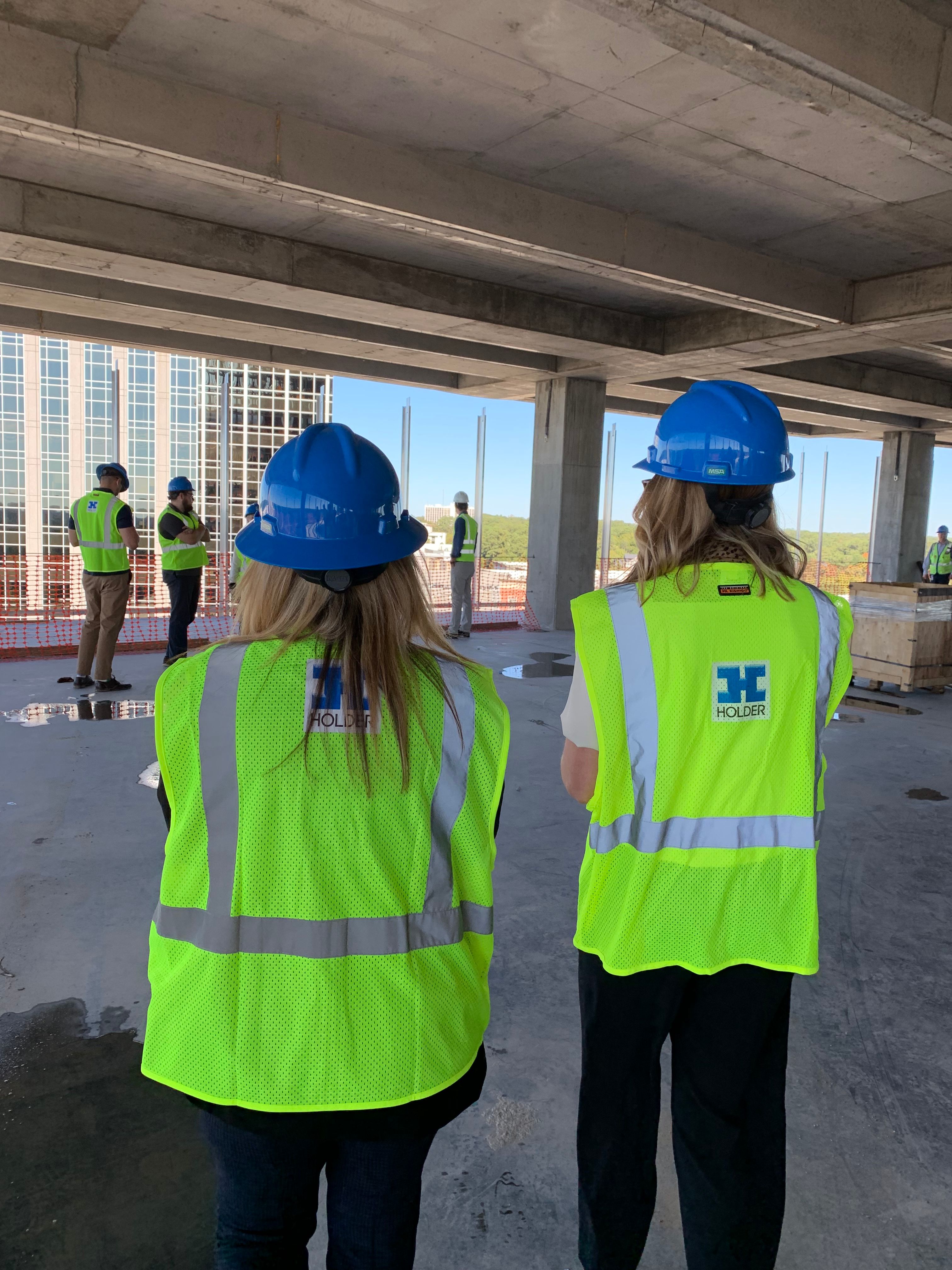 On our tour, we learned about several initiatives and projects underway for 2020 in North Hills. Since relocating the headquarter location to Raleigh, Advance Auto Parts selected property in North Hills to help attract and retain world-class talent in a desirable location to satisfy the needs of a diverse set of employees.
Advance Auto Parts Tower will be a 20-story building fronting Six Forks Road with 11 floors of Class A office space atop 8 levels of integrated parking and ground-level lobby. The 328,600 square feet of office space will have access to a conference center and coveted terrace-level amenities, in addition to street-level restaurants. Advance Auto Parts Tower will open in fall 2020.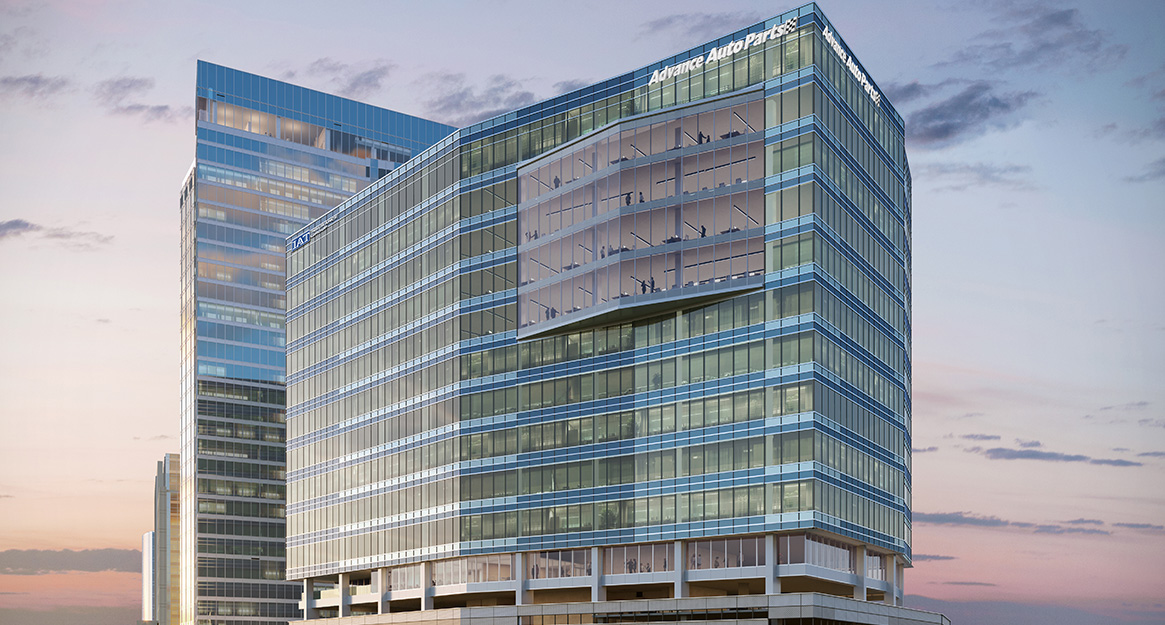 In addition to Tower IV, the Kane Realty team shared they will be expanding their residential development with two new luxury apartment options, the Walter, and the Vine North Hills.
The tour of the mixed-use development emphasized the growing potential for expanding businesses, corporations, and entrepreneurs. Choosing Raleigh or Midtown for your home means joining a thriving community with close access to downtown Raleigh and the Research Triangle region.
Thank you to our partners, Kane Realty Corporation for this guided tour. If you are interested in learning more about the future development of North Hills, visit Kane Realty Corporation.
You can also learn more about Advance Auto Parts relocation to the Triangle in our announcement blog post.