Guest Writer: Greene Resources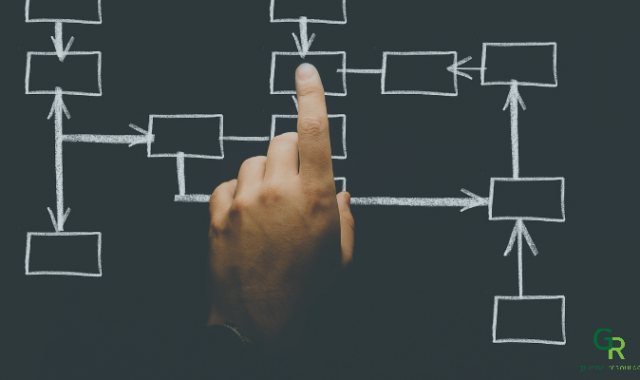 This is part one of our Strategic Recruitment Series, a series of blogs on our website related to employment trends.
As strange and complicated as the world seems right now, there will come a time when stores see traffic again, businesses reopen, and you will have a need to hire. If you are an essential business that has continued hiring to serve vital needs in the community, you've likely already noticed that the old strategies for recruiting and hiring are no longer. As businesses adjust to the new normal, there are a number of considerations to take into account when planning recruitment and hiring strategy for your organization.
In our Recruitment Strategy Series, our team of experts shares their insights on the employment market and what you need to know about growing your team.
What is the State of the Market?
As of March 27, much of the state of North Carolina, along with much of the country, is under some variation of stay-at-home orders. Essential businesses can remain open for operation, provided social distancing protocols are followed. As business slows down due to these restrictions and the pandemic, so too has the employment market. Unfortunately, many organizations have had to make the unfortunate decision to reduce their staff. Layoffs and furloughs are increasing, as are unemployment claims, though these reductions are expected to be temporary. Unlike what we have experienced the previous year, the number of job seekers now greatly outnumbers the number of open jobs.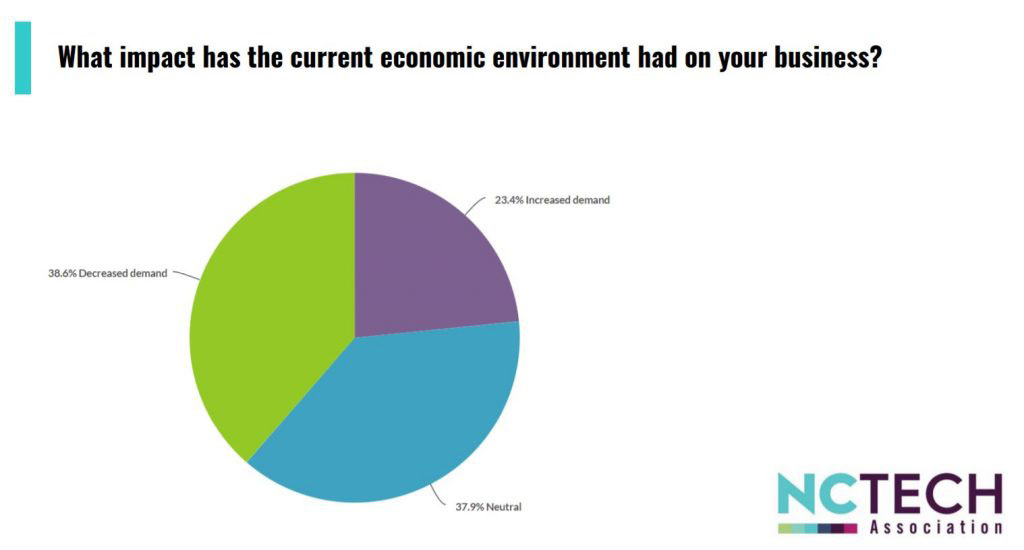 Certain industries have fared better than others. Essential industries such as supply chain and manufacturing, grocery, and healthcare have experienced high volume hiring needs to continue providing their services. Much of this hiring volume is happening in the form of short-term contract or contract-to-hire positions. Startups are continuing to hire as well, though at much lower rates. Enterprise tech companies, consumer technology companies, and healthcare companies make up the bulk of startups looking to grow their team. The technology sector in North Carolina has taken a hit but remains strong. According to a recent NC TECH poll, nearly 44% of respondents are still hiring and nearly a quarter have seen increased demand for their services.
Is it Still a "Candidate's Market?"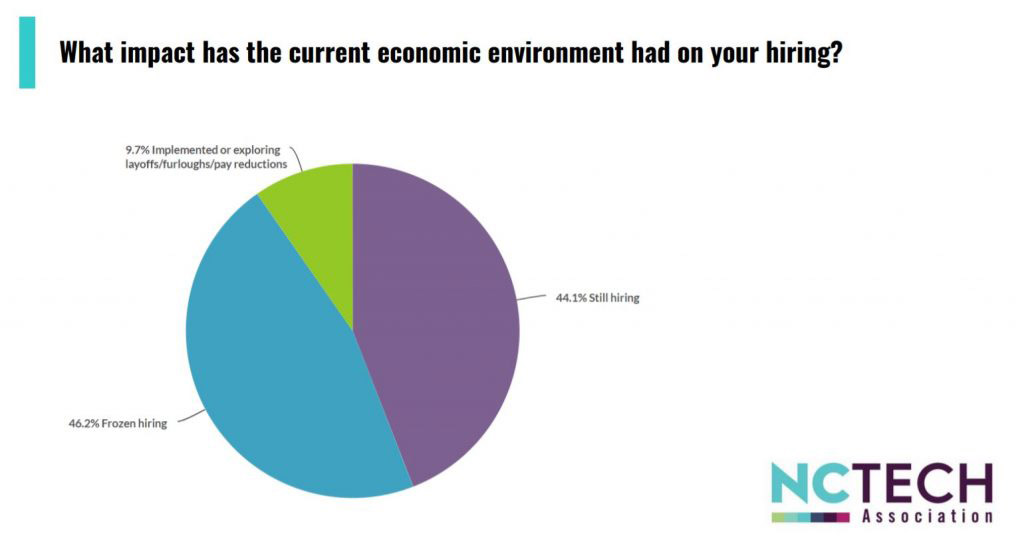 Just three short months ago, we were in what was considered a "candidate's market." With such a low unemployment rate, the supply of open roles was greater than the demand. Fast forward to present day and the picture is much different. The demand for jobs has increased due to recent layoffs and schedule reductions from COVID-19. While some companies are continuing to operate and grow their teams, many are simply not at 100% yet in terms of hiring. Even in high volume industries like manufacturing, open positions are far outnumbered by applicants. The employment landscape has very quickly switched to an "employer's market."
This will likely balance back out later in the year as the curve flattens and restrictions are lifted. Jobs that were downsized will be open again and many individuals will be back to work. Experts caution, though, that it may take some time for the economy and the employment market to fully bounce back to what we were used to.
What Should My Overall Hiring Model Look Like?
The market will typically dictate the types of roles for which a company is hiring. In an unsure economy, such as the one we are currently experiencing, contract employees are relied upon heavily on a project basis. This gives the company more control over its budget, often leading to cost savings. A contract workforce can be easily scaled up or down to meet demand, and the hiring process is usually much faster, so critical roles are filled in a shorter time.
In a strong economy, organizations opt to fill more roles as direct hires. With a more positive view of the economy, leaders can feel more certain when investing in a position long-term. With so much uncertainty across all industries, we are likely to see most organizations moving forward with a heavy contract or contract-to-hire model. However, some highly skilled roles may still warrant a direct-hire approach.
There are no right or easy answers to recruiting and hiring in the current environment. Each organization is overcoming unique obstacles as they serve their customers and community. For guidance on your specific recruitment strategy, reach out to our team.