Guest Blog by: Loren Gold, Executive Vice President of the Greater Raleigh Convention and Visitors Bureau (Visit Raleigh)
Many communities often overlook the role tourism plays in driving broader economic development. Yet studies repeatedly have shown investing in the visitor economy drives broader economic growth. Any site selector out there will tell you quality of place is paramount for companies and talent alike making decisions on where to relocate. The same goes for visitors today seeking authentic, memorable experiences in destinations. After all, it starts with a visit. Think about it. It's highly unlikely someone will choose to expand operations, start a business, or relocate their families without experiencing that city first. Cultivating and promoting the visitor experience is the very role we as a destination marketing organization play.
As we end day two here at SXSW, I'm reminded of what makes this collaborative economic development initiative – now in its third year – and our community as a whole so special: our spirit of collaboration and desire to foster a sense of community.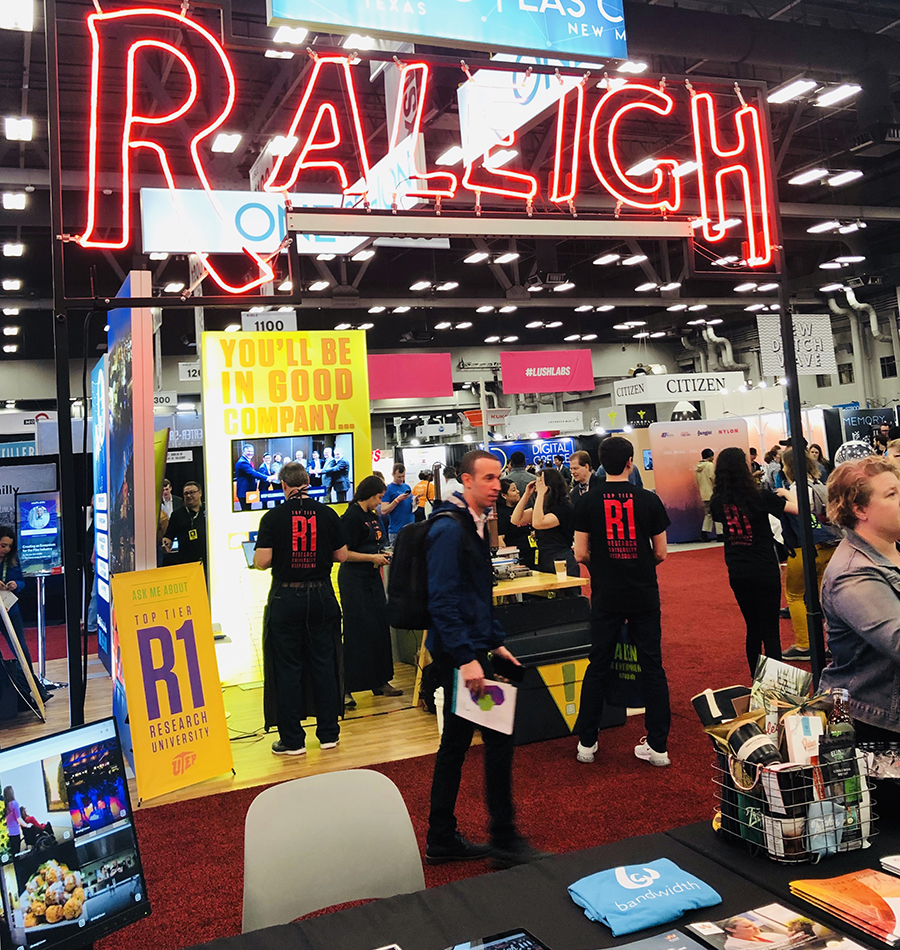 Our branding efforts at the Greater Raleigh Convention and Visitors Bureau (Visit Raleigh) are built around promoting the "passionate minds" that call Raleigh home. These are people like Jenny Bonchak of Slingshot Coffee and Chris Powers of Trophy Brewing, both of whom are with us here at SXSW. They've followed their passions and built their businesses from the ground up and are very much a part of the reason our region's progressive, award-winning food and beverage scene is currently our number one driver of overnight visitation in Wake County.
Collaboration fuels our start-ups, invigorates our legacy brands, drives our entrepreneurs, and makes Raleigh an exciting and inviting place to visit, live, work, and play. Through her collaboration with others in the community, Jenny has successfully created one of the most exciting beverage companies out there right now. But she hasn't stopped there, she's giving back, lending her time, talent, and wisdom to others looking to make their own way in Raleigh. She's also collaborating with other local businesses like Chris and Trophy Brewing. If you haven't had their Slingshot Coffee Porter, you're missing out.
Our sense of community and inclusiveness is what makes our region so special and memorable for many visitors and is simply part of the Southern Hospitality that makes up our very DNA. We have a saying in Raleigh that "Ya'll Means All" and that couldn't be more true.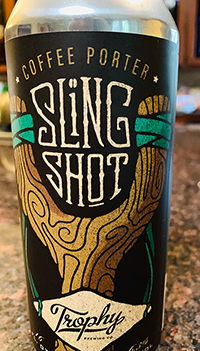 Chris would be the first to tell you Trophy Brewing and their three locations around town wouldn't be as successful as they are without the visitors coming through their doors. It's the communal gathering aspect of places like Trophy and others around town that make them so desirable for visitors looking for authentic, uniquely Raleigh experiences. Trophy's not only a place to get a great local ale, but a place to "live like a local" for a few hours, engage with them, and create memories that last well beyond a pint.Thus, our pitch to attendees of SXSW and residents of Austin alike, "Picture Yourself in Raleigh." Come visit and see what we're all about for yourself. Surprise and awe are what fuels us, and collaboration, along with a shared sense of building a better community together, is what makes us special.
Special thanks to our dream design team at the Raleigh Murals Project & The Assembly: JT Moore, Jed Gant, Gino Reyes, Nikelle Orellana-Reyes, Mary Ann Bitter, Joshua Gajownik, Paul Tuorto, Tim Reavis, Katelyn Taylor, Mark McClawhorn, Sarah Faucette, Christian Tompkins, Marie Schacht, Tyler Northrup, Brett Dona, and Sarah Powers (City of Raleigh.)