Guest Blog by: Jenn Bosser, Senior Business Retention & Expansion Manager
(City of Raleigh, Office of Economic Development & Innovation)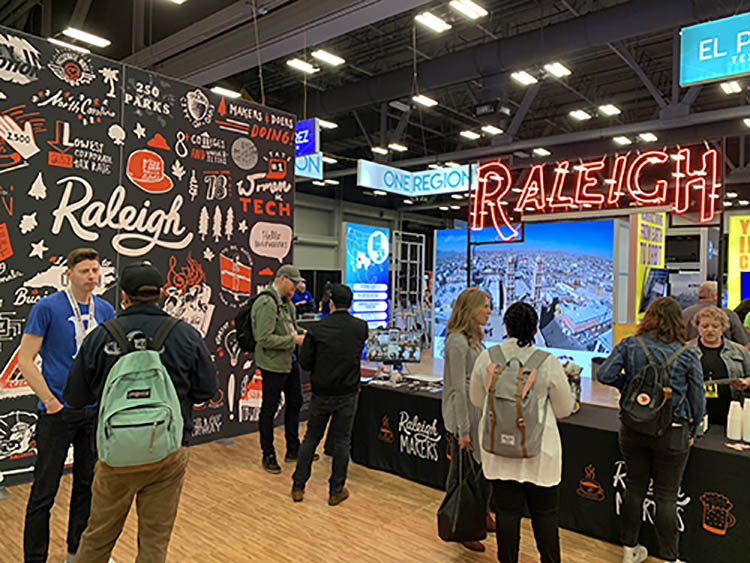 Seven years ago, in 2012, the City of Raleigh and Wake County Economic Development made our first touchdown in Austin for SXSW, with a team of three in a 10-by-10-foot booth, tucked away, off the main floor, between various tech companies and consumer product start-ups looking to market and brand their products. Our effort was bootstrapped, on a tight budget, but with an ambitious goal of promoting Raleigh to a global audience of tech talent, in hopes that they would invest their intellectual capital and move to Raleigh.
With no idea what to expect, our first reaction was that the show was overwhelming, exciting, and confusing all at the same time. As one of the first cities to have an activation at SXSW, we were among a sea of tech innovators promoting their products and our product was place. The Interactive Trade Show was a place for companies to launch their new innovations and technology products to the world.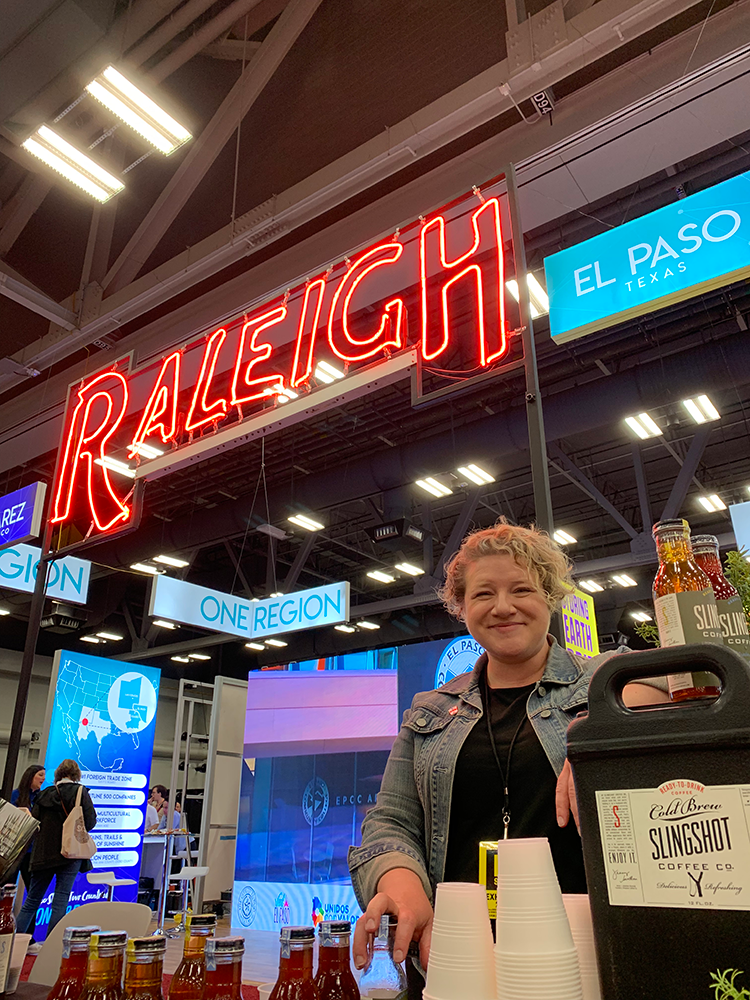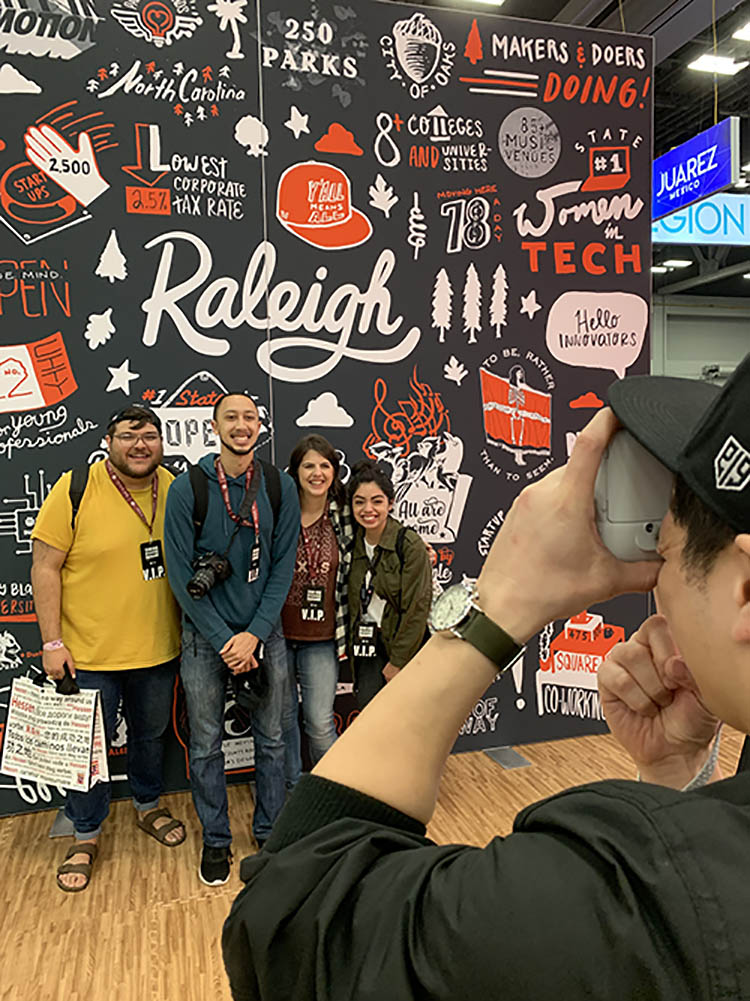 Through the years, our delegation expanded, adding new partners and engaging local leaders and makers to join us in Austin to promote their brand and Raleigh's brand on a global stage. Other communities have joined us as the war for tech talent has strengthened. Now at SXSW, the Interactive Trade Show is a flagship of cities and countries, anchoring the main aisle featuring start-ups, large tech companies, tourism, and economic development recruitment teams. The efforts flow over into the streets and venues across Austin through activations known as "Houses," providing attendees of SXSW with a full experience including VIP parties, concerts, and panel discussions featuring thought leaders from various communities. They showcase the entrepreneurship ecosystem with a focus on inclusivity, diversity, and progressive as early adopters of technologies.
As a result of cities coming and bringing their leadership, SXSW has partnered to create the Civic I/O Mayors Summit at SXSW to bring together city leaders, entrepreneurs, and visionaries to learn from one another, with participation by the City of Raleigh's Mayor Nancy McFarlane in past years. The sessions at SXSW have evolved as well, keeping with the key themes of technology, entrepreneurship, and innovation, but incorporating the application of these innovative technologies to a variety of industry verticals.
This year, I attended a session titled Ag Tech Shaping the Future of Farming, to learn about the convergence of technology and its impact on agriculture, a major industry in North Carolina. I was amazed to learn that farmers across the country are among the first early adopters of autonomous vehicles, leveraging the technology to control autonomous tractors from iPads on their farms. There was discussion about the use of wearable devices and sensors to monitor the health of livestock. We also learned about the ability to individualize care for specific animals and the use of blockchain technology to share based on the demand from consumers who care and want to know the source of their food. We explored the science of nanotechnology and the ability to make a pesticide product more efficient and effective to stick to the surface of a crop, minimizing the volume and the waste of runoff into the soil.
While working in the Raleigh booth space at SXSW and engaging with attendees from all over the world, a key question I asked them was what they had hoped to get out of the show. Overwhelmingly, the response was to explore new ideas, new ways of thinking, and build new relationships. I can attest that SXSW has found a way to do that. My advice to a newbie is to plan ahead, prioritize your goals, and know that everyone around you is just as overwhelmed as you. But that is what makes the experience exciting.