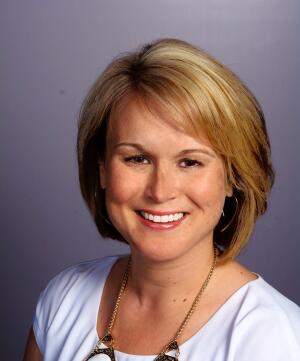 The Association of Chamber of Commerce Executives (ACCE) has chosen Ashley Cagle, Director of Talent and Product Development at Wake County Economic Development (WCED), to participate in the third cohort of the Fellowship for Education Attainment.
Cagle is one of only 22 chamber professionals nationwide chosen as a 2016-17 fellow.
The fellowship is designed for chamber of commerce executives and senior staff who work to improve the birth-to-career education pipeline in their communities. As Director of Talent and Product Development, Cagle oversees and implements WCED's talent attraction, retention and cultivation strategy, which is largely anchored by our Work in the Triangle initiative. Her work includes identification and cultivation of workforce partners and relationships, exploring and demonstrating the talent pipeline in Wake County and communicating about our efforts as a resource to prospective and existing companies and key stakeholders. Cagle's role in WCED makes her a perfect fit for the ACCE fellowship.
Through this fellowship, Cagle will be able to help raise the conversation in the Triangle about the talent pipeline. WCED and our partners had a lot of early success in the talent space with Work in the Triangle, but as pioneers in  talent-attraction  we continually focus on what "Talent 2.0" will be.
"Our education ecosystem in the Triangle is stellar", said Cagle. "With nationally ranked education options pre-K through college, we look to be able to better articulate how all of this equals a world-class workforce. We need to learn what others are doing with similar resources and the ACCE fellowship will help us accomplish this."
During the fellowship tenure, Cagle will participate in an immersive education and workforce development experience that will include best-practice sharing, case study reviews, interaction with, and learning from, national experts in talent strategies, and the opportunity to build a stronger peer-to-peer nationwide network. The culmination of all of this will be the development and execution of plan for specific educational attainment objectives in the form of a Regional Action Project (RAP).
"This fellowship should give us the organizational knowledge to bring clarity to the current state of our talent pipeline compared to other regions nationally," said Cagle. Once we have some clarity and gain a better understanding of what is working well – and not working well – in other areas, WCED can facilitate enhanced collaboration across our educational organizations,"
Workforce and talent development are the leading drivers of economic development. Regions with thriving economies have a strong talent pool from which to pull. Companies are making location and relocation decisions based on the characteristics and capacity of available human capital. As an economic development organization, it is critical for the continued growth of Wake County that WCED continues to analyze the talent pipeline in our community and pivot if needed to meet the needs of current and future business and industry partners. Cagle's participation in the ACCE fellowship will help WCED better engage companies in the talent discussion and teach them how to plug into the resources available in the Triangle to grow their businesses.
"Companies acknowledge development of the workforce of tomorrow is as important as nurturing the workforce of today," said Cagle. "The question leaders in business and industry keep asking is, 'how do we plug in to develop our current employees and identify, recruit and train our future employees?'. The resources are here and we are going to be better at making the connections."
 Learn more about the fellowship and view the full 2016-17 Cohort Roster from ACCE's release.