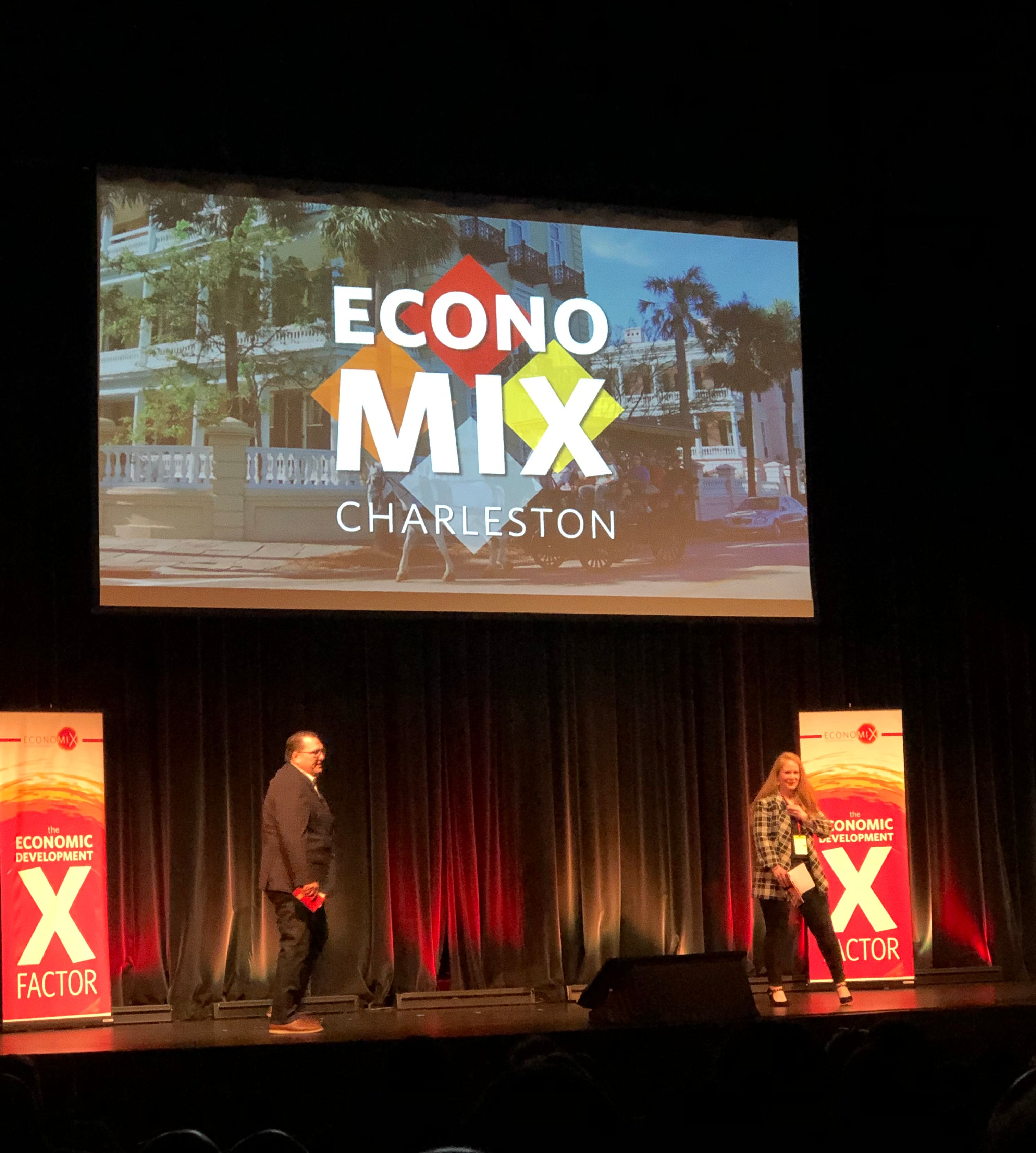 The ECONOMIX conference is a blend of state and local economic development professionals, site selection consultants, and utility representatives. The annual conference brings the economic development community together to share insights and practical tools to enhance work in their respective communities. Michael Haley, executive director of Wake County Economic Development, and Albert Alwang, economic development manager with WCED, attended the conference held in Charleston, S.C. This year's conference focused on several trends in economic development, such as site selection and the emergence of food processing in agriculture.
Trends in Site Selection
High Tech: The advancement of technology is impacting all industries. Companies including IBM, as well as agriculture and manufacturing companies that are using IT/Tech/Software, are relying on access to innovative technology and tech talent for future success.
Talent: With increases in the adoption of technology comes an increased demand for tech talent. Software developers are in high demand across all industries. Manufacturers are using software to compete on an international level.
Facility Needs: Distribution and cold storage facilities have seen a rise in demand across the U.S. Traditionally, smaller industry clusters needed cold storage. Now, a growing number of industries are utilizing these facilities, for example, R&D facilities.
Plant-Based Agriculture is not a 'FAD' and here to stay…
Consumer Demand: With demand for plant-based products exploding, there are more opportunities for farmers to take advantage of consumers' shifting tastes.
New Frontier of Farming: Startups and scientists are looking for ways to transition meat production to new technologies. Organizations also are working with farmers to help them transition from animal farming to plant protein production.
Along with panel discussions and presentations, Economix provided an impressive agenda of inspirational stories at this year's conference – including a story from Jess Ekstrom, CEO of Headbands of Hope. She started her company as a student at NC State University. Her story, along with other presenters, reinforced the importance of community as a driver for economic development.
Alwang attended the conference for the first time this year. "ECONOMIX gave me a chance to share ideas with peer organizations and communities from across the country," he said. "Also, rarely do you get an opportunity to learn and engage with such a large variety of economic professionals in one place."
We are looking forward to attending ECONOMIX in 2020 in Phoenix, Ariz. You can visit the Consultant Connect website to learn more.