By: Bridget Harrington, Executive Director, Innovate Raleigh
On August 6, Innovate Raleigh and Wake County Economic Development (WCED) held a virtual event focused on Opportunity Zones (otherwise known as "Ozs". Danya Perry and I saw the need for a conversation on the utilization of opportunity zones for our community. Opportunity Zones are an innovative approach to spurring long-term private sector investments in low-income communities.
The purpose of the forum was to share expert guidance on how to fully actualize OZs potential to create jobs, community wealth, and economic mobility. Our speakers for the forum included:
The forum started with a feature presentation on "How Opportunity Zones can Transform" by founder and CEO of Opportunity Zone Consultants, Ashley Tison. His presentation gave us an overview of what an opportunity zone entails, and shared the importance of connecting small businesses when expanding in these zones.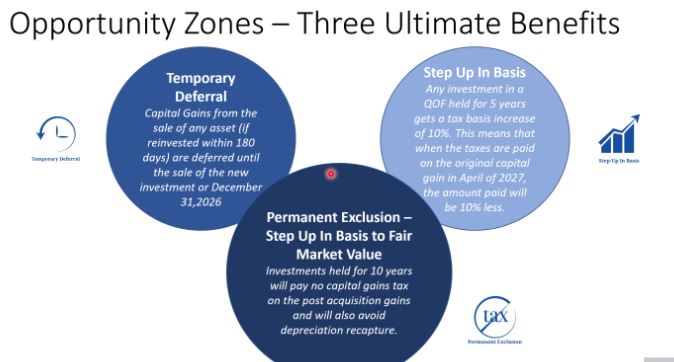 Ashley's presentation was followed by a panel of experts with the National Equity Fund, Poyner Spruill, and Partners in Equity to discuss how communities, investors, and entrepreneurs can best leverage Opportunity Zones. From this panel we were able to see how OZ's can be leveraged to support goals of transforming communities - from supporting small businesses and entrepreneurs, to overall economic mobility strategies like affordable housing.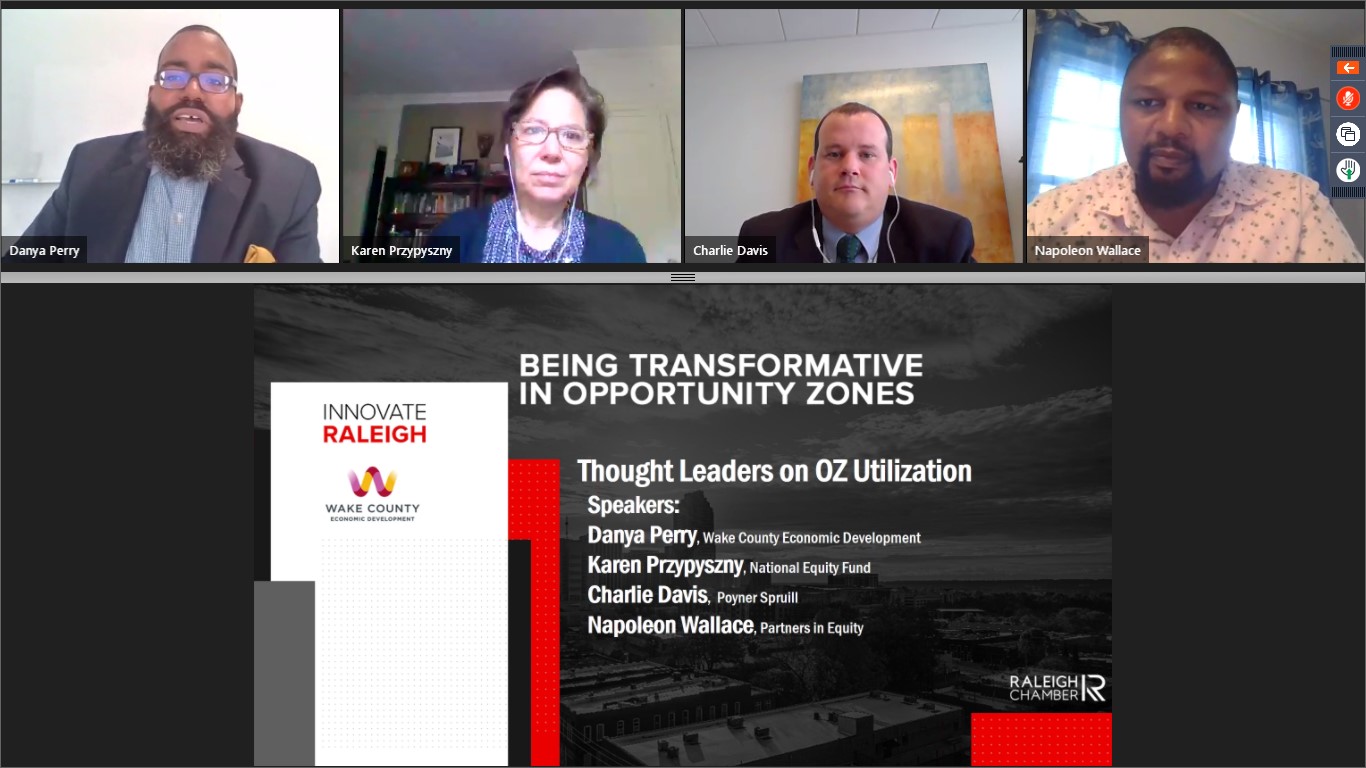 The forum concluded with a second panel discussion with leaders in our community from UNC Kenan-Flagler Business School, City of Raleigh, and the Town of Garner. This panel discussion explored the City and Countywide programs implemented to further support the utilization of Opportunity Zones.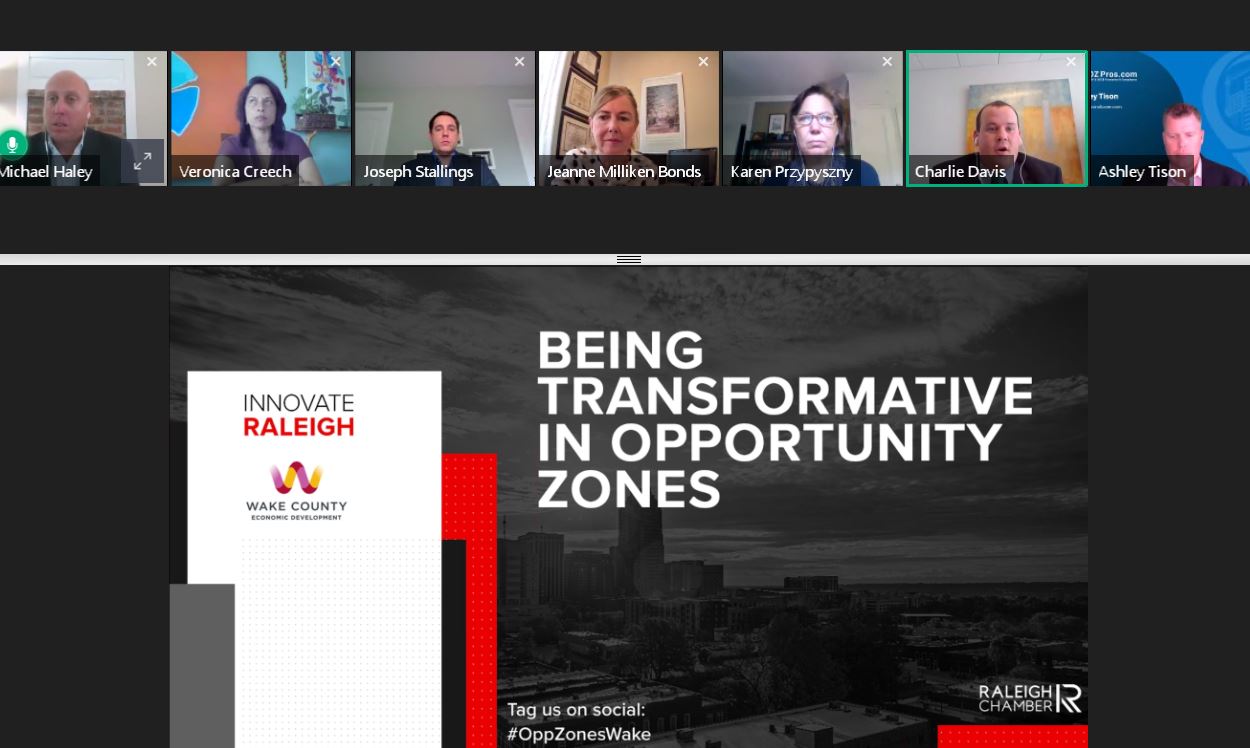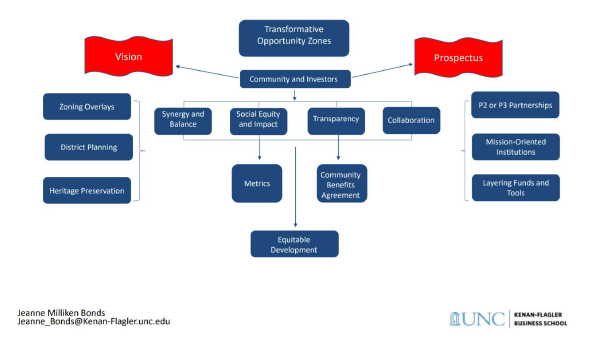 Overall, the Opportunity Zone initiative has the potential to be a powerful catalyst for stimulating long-term economic growth and investment in parts of our community that need it most.
To learn more about Opportunity Zones, you can contact Danya Perry or visit the websites listed below: