On Thursday, July 18, the second annual State of Foreign Direct Investment forum kicked off with a notable keynote speaker from Brookings Institution. Marek Gootman is the fellow and director of strategic partnerships and global initiatives. He also leads the Global Cities Initiative, which focuses on helping U.S. and international metro areas strengthen their global connections and competitiveness.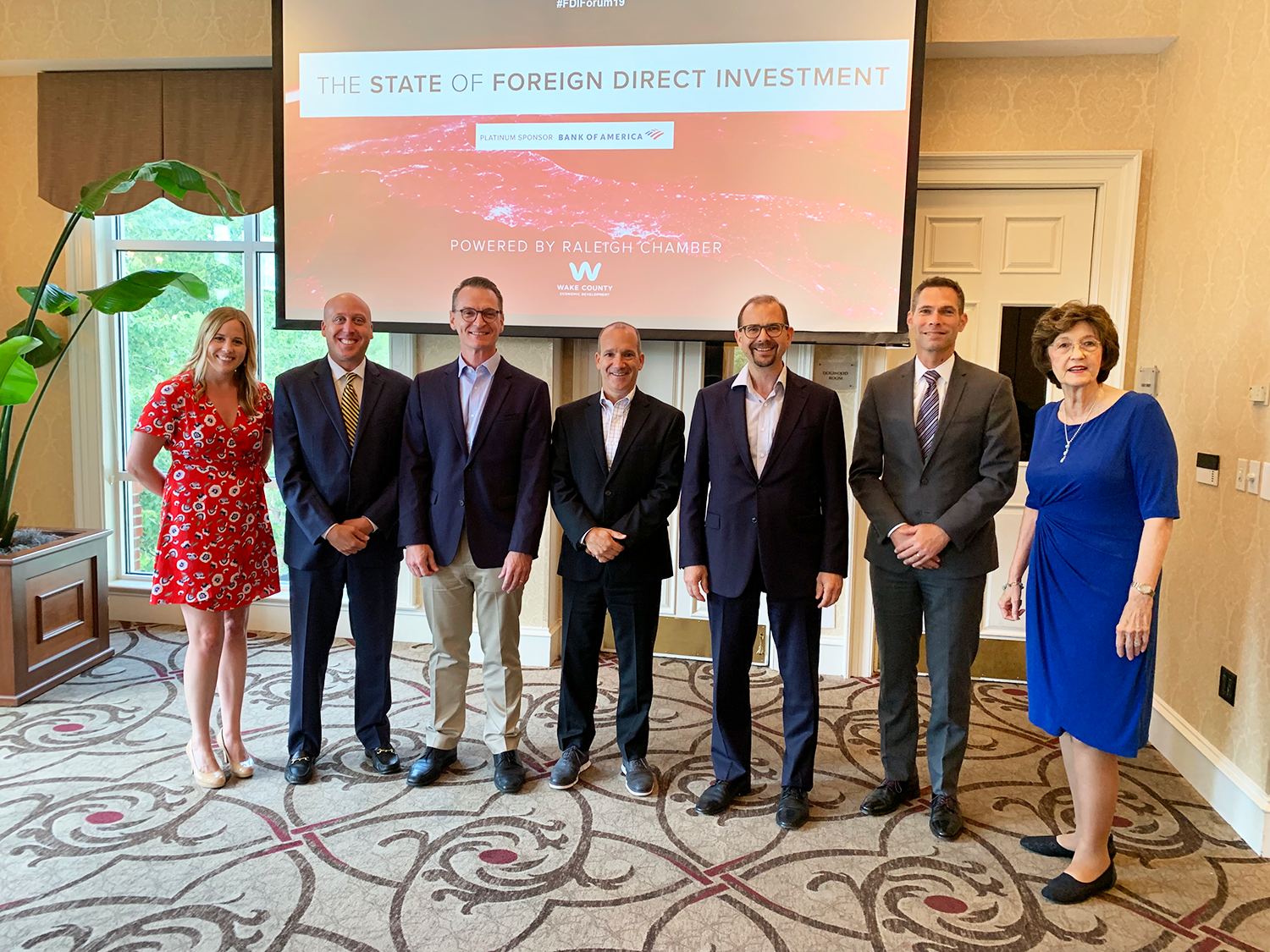 Marek focused his presentation on how the Research Triangle region can further develop global awareness and competitiveness. He also touched on the importance of investing time and energy in creating global investment strategies for your company to help drive economic development in the region.
Global companies have a strong presence in the Research Triangle. The panel portion of the forum focused on several prominent companies in the region: BASF, SAS, and MANN+HUMMEL. Each representative spoke to the value of creating a global culture within their organization to drive innovation and creativity.
Foreign Direct Investment (FDI) remains a critical priority in our economic development strategy. We look forward to continuing the conversation around the many benefits of FDI. Read the full forum recap.