By: Albert Alwang, Economic Development Manager
The success of Wake County (more than 8,000 new job announcements since Oct. 1, 2018) is due to the people living and working throughout the region. Wake County and the Research Triangle is home to a highly educated workforce, with more than 46% of the region's population aged 25 years or older holding a bachelor's degree or higher. This educated workforce is a result of a world-class college and university ecosystem which graduates more than 42,000 students each year.
This strong regional workforce development pipeline comes as companies nationwide cite workforce challenges as a top priority. Attracting, training, and retaining talent is a common theme discussed by industry leaders as national unemployment rates fall towards 3.7%. These discussions often boil down to two issues: supply and quality.
In short, there are not enough qualified workers to fill open positions within certain industries. Wake County Economic Development and our regional partners are helping to address this challenge by evaluating regional industry talent needs and gaps through the Regional Workforce Skills Analysis.
This analysis found that 83% of companies surveyed anticipate workforce growth over the next three years. Where do these companies anticipate finding workers? More importantly, what type of credentials and educational experience will industries demand? The survey showed that two large regional industries, construction & skilled trade and manufacturing (47,000+ and 22,000+ are employed in each of those industries, respectively), are looking toward apprenticeships to fill this gap.
Regional Apprenticeship at a Glance
Apprenticeships are a part of North Carolina's workforce development toolkit. The North Carolina Community Colleges system administers ApprenticeshipNC, which promotes apprenticeships in the following industries: building trades, energy, healthcare, IT, logistics, and manufacturing. Under this program, apprentices can gain on-the-job work experience while completing the necessary certificates and training required by the companies that host them. Additionally, local apprentices have the option of gaining an associate's degree from Wake Technical Community College debt-free. In turn, companies get the opportunity to mentor and foster future experienced talent, as well as a chance to connect with the local talent pipeline.
Some industries are extremely proactive at adopting and using the apprenticeship model. One industry example is advanced manufacturing and the North Carolina Triangle Apprenticeship Program (NCTAP). NCTAP is the leading regional organization for advanced manufacturing.
NCTAP is a consortium of regional advanced manufacturing companies that provide paid on-the-job training while allowing the apprentice to earn a Mechanical Engineering Technology associate degree from Wake Technical Community College. NCTAP's program spans four years, starting with juniors in local high schools.
Apprentices develop in-demand innovative skills such as machining, automation, design, and engineering – all while earning incremental wages during the length of the program. At the end of the four years, along with earning an associate degree and journeyman's certificate, apprentices have an option of full-time employment with leading advanced manufacturers.
NCTAP Signing Day
Part of NCTAP's role is to promote, market, and celebrate apprentices. Last week, the organization held its annual signing and graduation ceremony at the Wake Forest Renaissance Centre. Twelve new local apprentices accepted their invitations to join the program and 'signed' with five local partner companies, where they will work for the duration of the program.

The ceremony also celebrated the completion of the program by four graduates across three of the partner companies. Partners at the ceremony included Wake Technical Community College, local advanced manufacturers (Accu-Fab, Buhler, Captiveaire, Morris Associates, Schmalz, Schunk, Superior Tooling), and Wake County Public School System representatives, along with the family and friends of the new apprentices and graduates.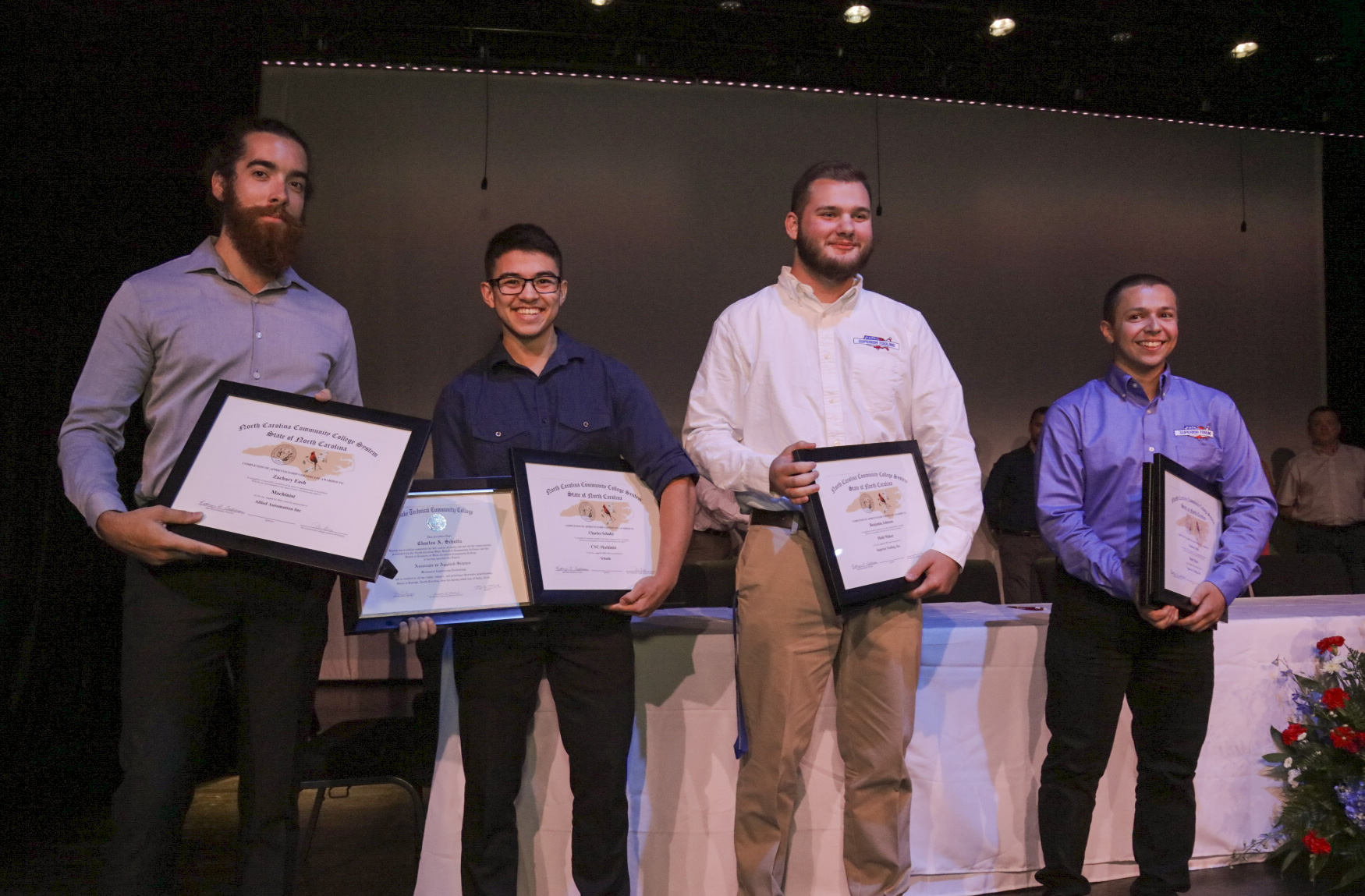 Wake Tech President Dr. Scott Ralls was at the ceremony to witness the positive impact of the program on young talent.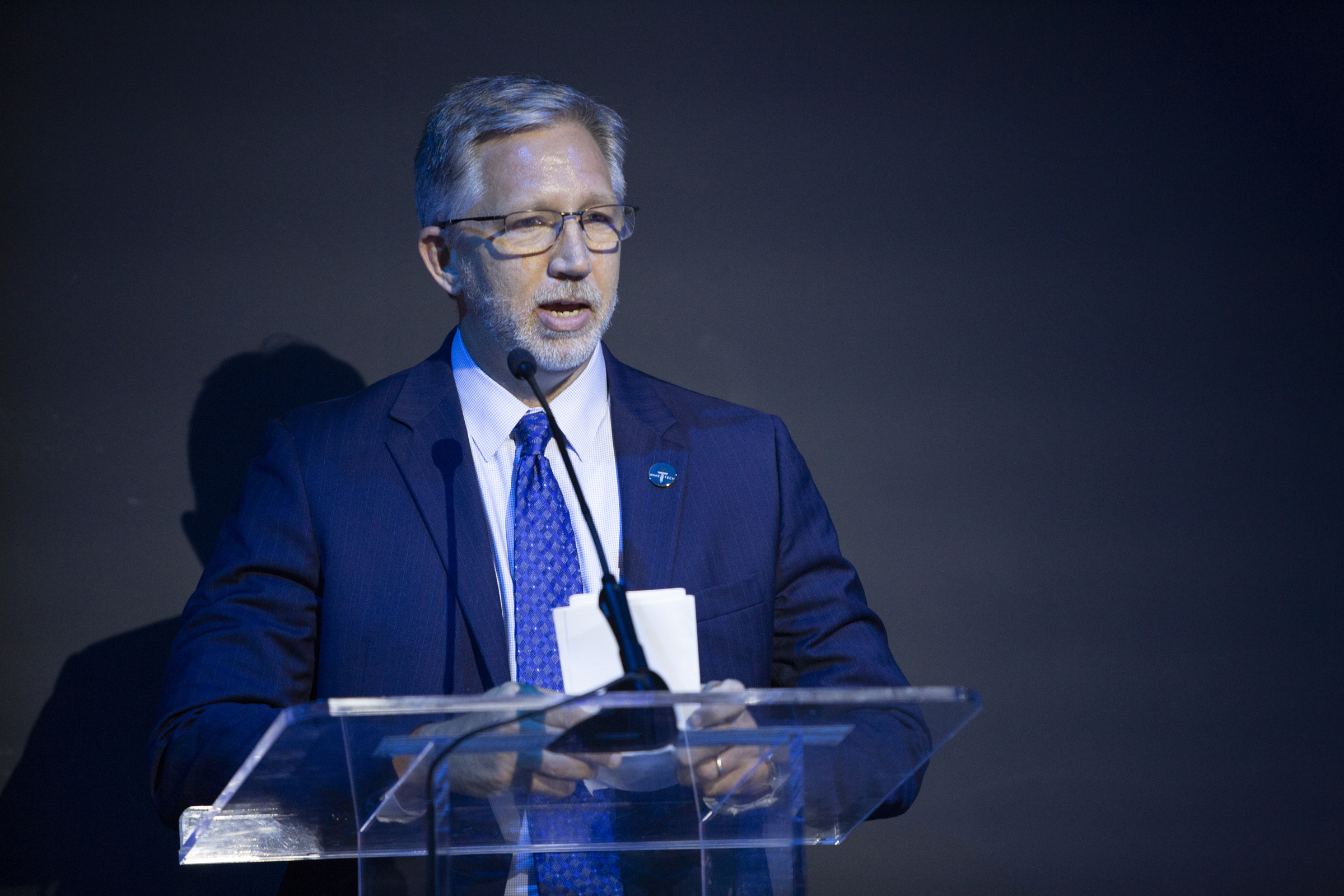 "I was glad to be a part of the NCTAP signing ceremony, and look forward to strengthening and expanding apprenticeship programs for Wake Tech students. Apprenticeships offer a huge return on investment – for both students and employers. Students get valuable real-world experience that often leads to permanent employment. Employers have access to a talent pipeline where they can find enthusiastic workers who are motivated to learn the specific skills their companies need."
NCTAP is looking to develop a strong foundational workforce, jumpstart the careers of local young adults, and grow future leaders for their companies and our community. If you would like to learn more about NCTAP, you can contact the organization.