On April 30, Wake County Economic Development, the Raleigh Chamber, Haven House, and ROAR began a courageous conversation about racial inequity. As the first event in its series, Courageous Conversations is a program of the Triangle DEI Alliance and Raleigh Chamber. This event series aims to help guide people through conversations that are sometimes difficult to discuss.
Danya Perry, Director of Equitable Economic Development for WCED feels hopeful for the trajectory the Chamber is setting for the community. The Triangle DEI Alliance and the Raleigh Chamber are proud to produce dynamic programming that brings new groups of people together.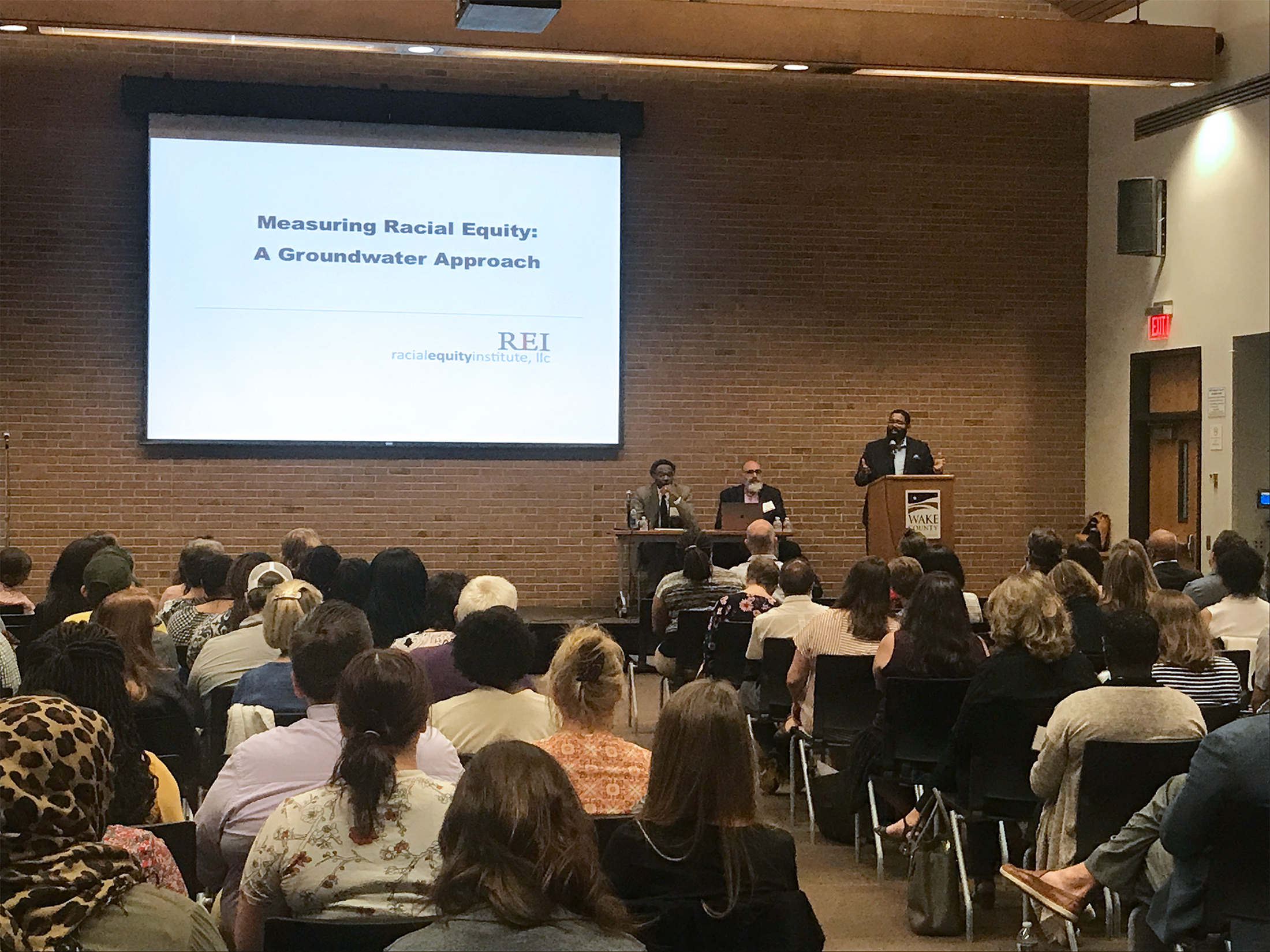 The focus for the first Courageous Conversation was on Racial Inequity. Our partners, Raleigh Organizing Against Racism (ROAR) focused on developing new thinking strategies regarding how racism is systemized in America. Derrick Byrd, Organizer of ROAR, wanted to thank the audience for reaching outside of their comfort zone.
"On behalf of Raleigh Organizing Against Racism (ROAR), I want to thank you for setting aside your time to attend this workshop. The presentation illustrated what institutional racism looks like and the devastating impact it wields on our nation's people, economy, and social institutions."
After speaking with Michelle Zechman, Chief Executive Officer of Haven House on the importance of having a conversation about racial inequities she said, " As an organization that works with youth across many "systems", it is essential for us to continue to have these important conversations about racial inequities. We must all do our part in building awareness and challenging the current narratives. This work is critical for changing the trajectory of the future of many youths in our community".
With over 100 people at the event, the first-ever Courageous Conversations session was a success. Attendees ranged from industries such as non-profits, higher education institutions, start-ups, and more proving this was a topic that interested multiple industry sectors in our community.
Jess Porta, with HQ Raleigh, was in attendance and actively promoted the success of this event. When asked what impact she hoped to see after this event, she answered "We attended the Courageous Conversations session, not knowing what to expect, and came out with a deep understanding of the systemic issues within our state. We have an incredible community of innovators and change-makers, but we need to make sure that everyone has a seat at the table. What resonated with me is the idea that we have a lot of folks who are doing good work but in order to create the change we want to see we have to collectively recognize our own unconscious bias, and come together with the motivation to achieve equality."
We hope to keep the momentum gained from this first ever session and are looking forward to planning the next event. You can check the Raleigh Chamber website for event updates or the Triangle DEI Alliance website which will be live in June. For more information, please contact Danya Perry.