Wake County Economic Development (WCED) partnered with the Greater Raleigh Convention and Visitors Bureau (GRCVB), the City of Raleigh and the Raleigh Convention Center at SXSW, March 12-15, 2017 in Austin, TX. The local partners showcased Raleigh's culture and creativity at SXSW's Interactive Trade Show based on the premise that talent is a key driver for business, and quality of life is a primary factor in where talent decides to locate. We featured local "makers" who exhibited at the event with us to tell Raleigh's quality of life story, including:
Larry's Coffee
Videri Chocolate Factory
Lonerider Brewing
Hail Mary Mix
Aly Khalifa
House of Swank
Several Raleigh innovation leaders also spoke at the conference on topics ranging from diversity to civic hacking:
The social media hashtag, #Raleigh2SXSW, received over 100,000 impressions, and the group engaged in meaningful conversations with highly-skilled talent, innovation leaders and corporate decision-makers to increase awareness of Raleigh. 
Read ExitEvent's coverage on the Triangle's representation at SXSW 2017 here and check out some photos from the event below.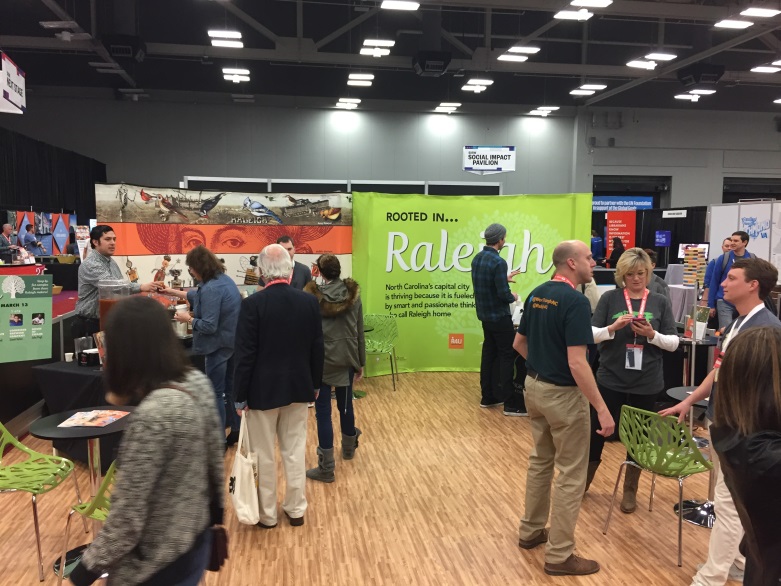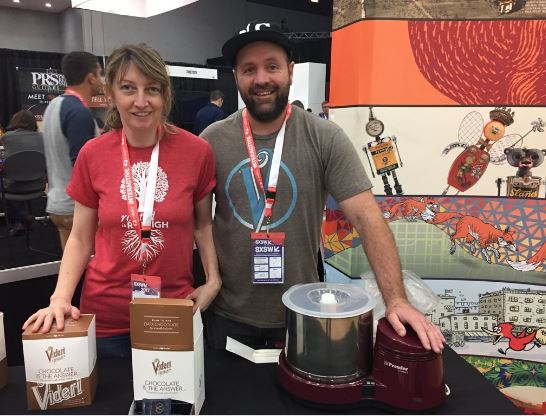 Sam & Starr Ratto, Videri Chocolate Factory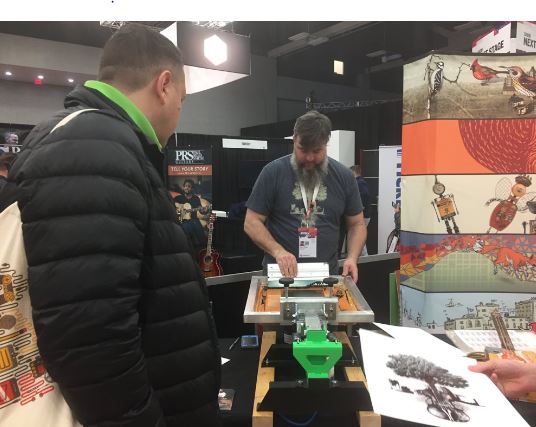 John Pugh, House of Swank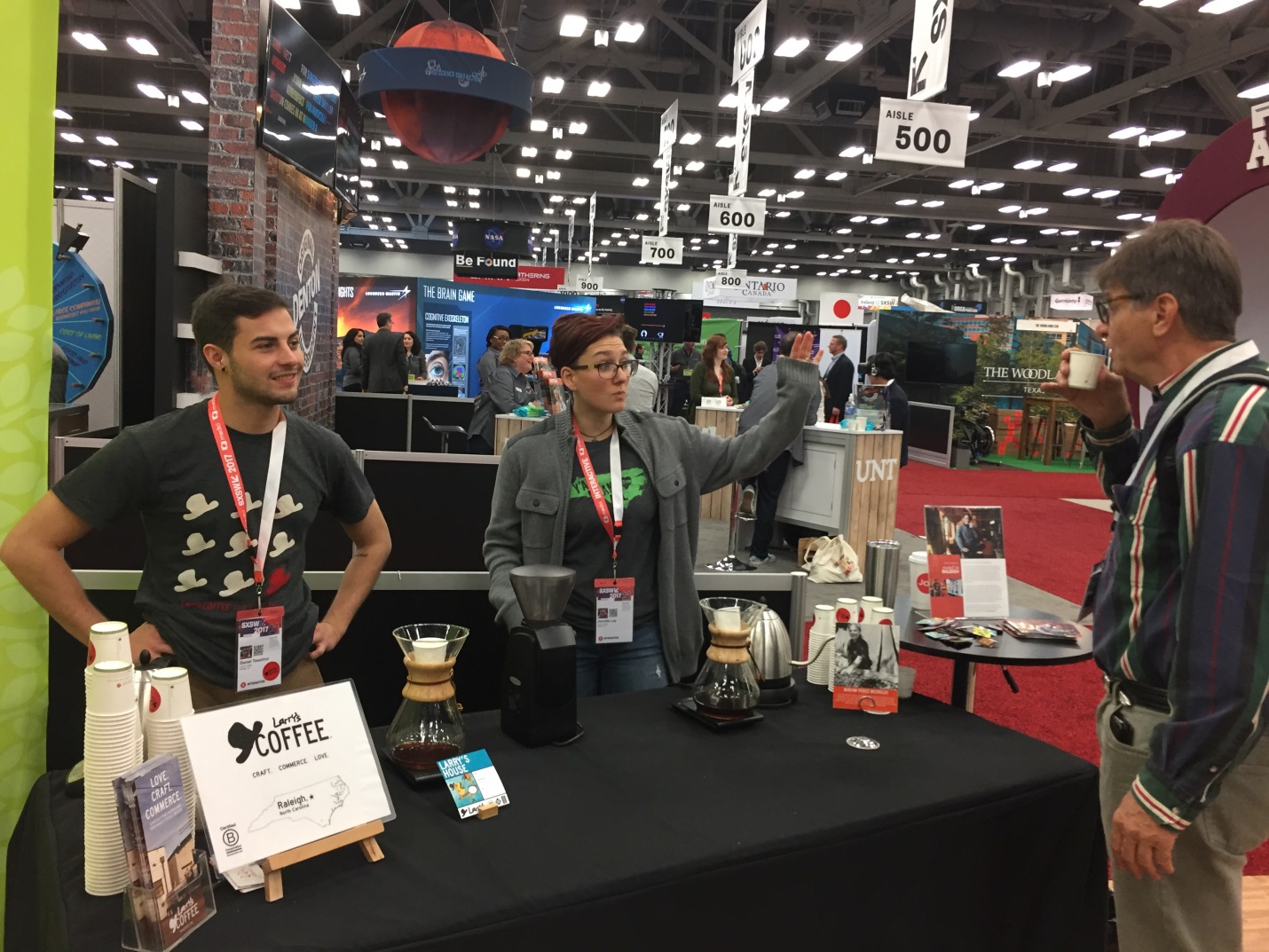 Daniel Tassatino & Jen Lay, Larry's Coffee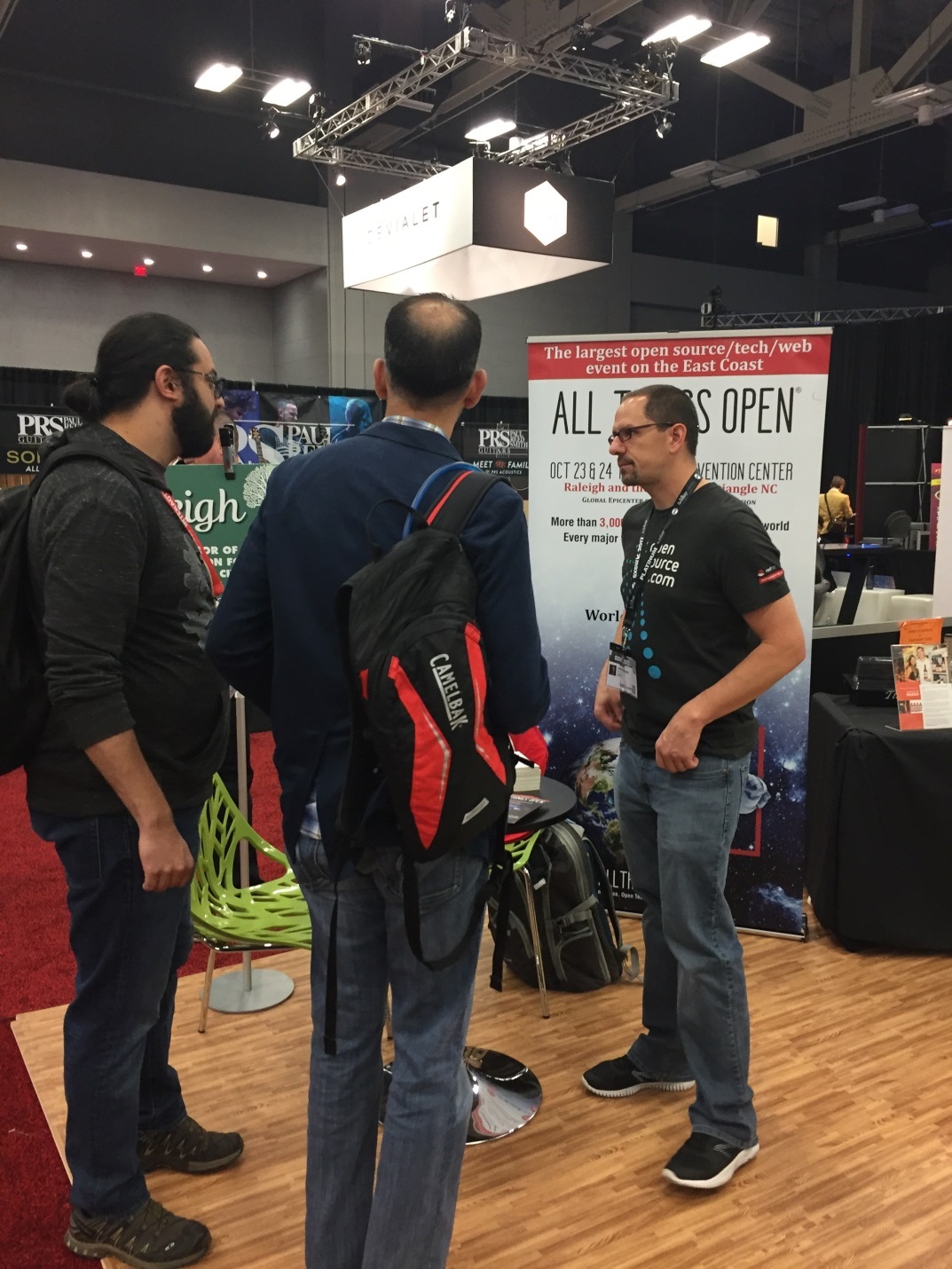 Jason Hibbets, Red Hat