By: Ted Abernathy, Economic Leadership LLC
Maintaining Momentum is a blog series written by Ted Abernathy, a leader in advancing economic development across North Carolina. 
Even in years when Wake County has not experienced job growth, the labor force has continued to consistently grow. Among competitor regions, the Raleigh metro's labor force is among the highest when ranked for percentage of adults with at least a bachelor's degree.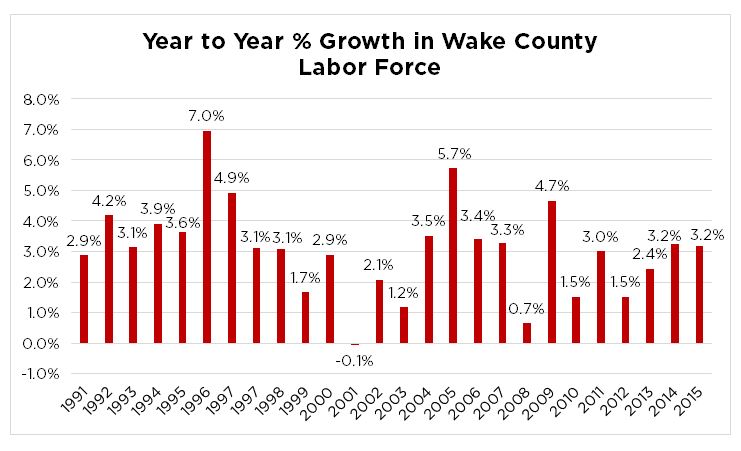 In expected annual economic output, gross domestic product growth, again the Raleigh metro only trails Austin among competitor regions.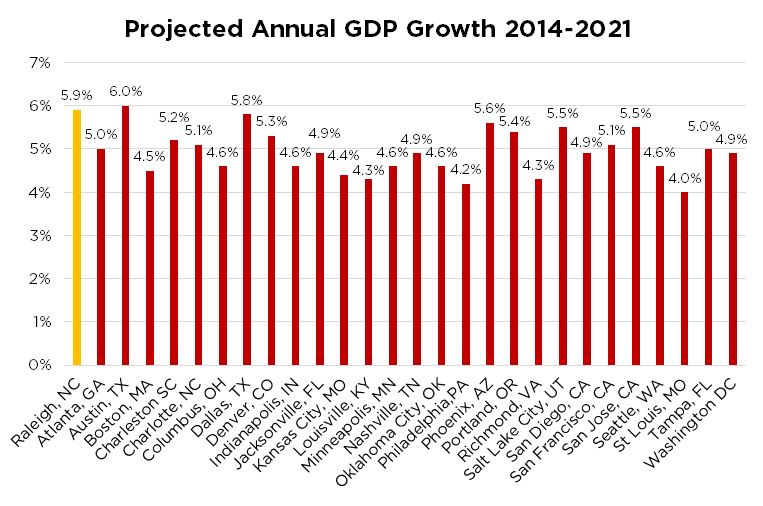 For a recap of "Our History & Foundation," click here. For a recap of "Jobs & Population Growth," click here. Stay tuned to explore our thriving tech sector.