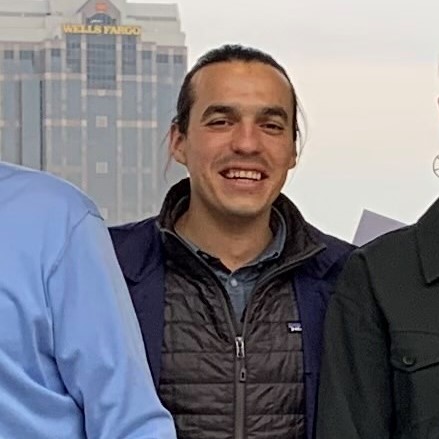 We are excited to share that Albert Alwang has been promoted to Economic Development Director! Since joining Wake County Economic Development in 2019, Albert has been an integral part of the team's business recruitment, retention, and expansion efforts.
What sparked your interest in economic development?
I've sought out professional roles focused on improving communities, both internationally and domestically. Initially, my career was in international development, working with the agriculture sector in Sub-Saharan Africa and South East Asia. After finishing graduate school, I was introduced to the profession of domestic economic development. I was thrilled to learn of a profession that focuses on having a positive impact on the communities we live in.
What has been your biggest professional accomplishment?
Being a part of the team the helped bring the FUJIFILM Diosynth Biotechnologies expansion to Holly Springs has been my biggest professional accomplishment. It was a great experience, and I was able to see the collaboration that makes our region a success. With a project of that size, there were well over 20 different organizations working together to bring the project to fruition.
What do you like best about working with the WCED team?
My coworkers! My teammates are the best, they are extremely supportive and excited about the work they do. It is inspiring to see my coworkers in action and the impact that they have on this community every day. There is a lot of trust throughout the team, and I know that I can go to work every day and be myself. I have fun everyday I'm in the office!
What makes Wake County unique?
COLLABORATION! I've worked in communities both domestically and internationally, and no other place does collaboration at the level this region does. The region's future success will rely on the continued collaboration to make the necessary investments in workforce, infrastructure and housing.
What are you most looking forward to as you continue to grow with the organization?
The future. There isn't just one thing that I'm looking forward to because there is so much going on in the region. Every day it seems I wake up and there's another crane going up or exciting new building opening. I feel very fortunate to be working in Wake County during this time rapid growth.
You can reach Albert at aalwang@raleighchamber.org.