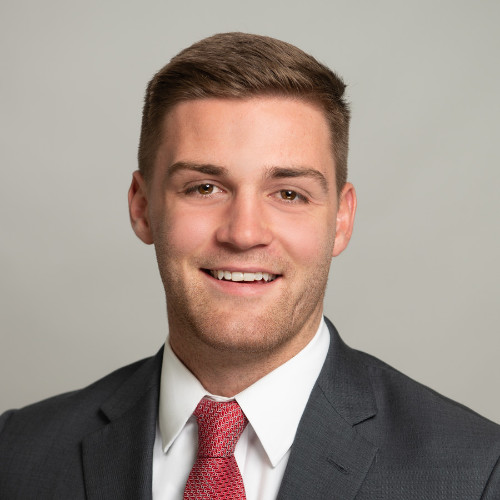 Please join us in welcoming Sam Rauf, our new Senior Economic Development Manager!
Tell us about your background? Where did you go to school, what did you study? What has been your professional experience to date?
I grew up in Cary and got to see firsthand the exciting growth the town and whole region is continuing to experience. I then went to school at Roanoke College in Virginia where I studied economics and played soccer. From there, I interned with the Research Triangle Regional Partnership, which was a great introduction to the region's economic development efforts, and then I spent the last 3.5 years in Chatham County.
What first sparked your interest in economic development?
I was first drawn to economic development for the impact it can have on communities. Being able to play a small role in helping to provide good quality jobs for your neighbors, or help shape your hometown/region can be extremely rewarding. I have come to enjoy the process and partners it takes to get to that end result, but was first inspired by that possible outcome.
What do you like most about economic development?
Besides the impact and fulfillment that it can bring, I enjoy having the opportunity to work with the wide range of partners it takes to be involved in successful economic development. I grew up playing team sports and have been able to transition those experiences to the workplace and get to work with so many talented partners. Whether it's our state, local, workforce, real estate, utilities or many other partners, it really does take everyone to be successful and makes the process fun working with a wide range of talented individuals and organizations.
What are you looking forward to in your new role?
I am really excited to get up and running in Wake County. I have spent a lot of time in the region and think we have an incredible business environment that is uniquely paired with an affordable and rich quality of life. I am looking forward to collaborating with our partners, investors, and teams to help more businesses call Wake County home.
What do you like to do in your free time?
I enjoy playing any sport or supporting any of North Carolina's professional sports teams, getting out to one of the local parks or greenways, and spending time exploring all there is to do in downtown Raleigh and the region.
If you would like to get in touch with Sam, please email him at srauf@raleighchamber.org.