Guest Writer: Cecily Durrett, Director, Relocation & Business Development
Berkshire Hathaway HomeServices | Carolinas Realty
Despite the strength of the real estate market leading into 2020, the housing industry is not immune to the impacts of COVID-19. The upward trends in our local market and North Carolina have been disrupted. Unlike the 2008 recession, the real estate market was foundationally strong before this external force was imposed upon us.
The strength of the underlying economy and real estate market conditions leading into COVID-19 is evidenced by recent activity. "2019 was the best year in our company's history, and February was the best February we have had in over 12 years", said Tommy Camp, President and CEO of Berkshire Hathaway HomeServices Carolinas Companies. In Wake County, first quarter listings, contracts and closings were all up from the same time last year. The average sales price in Wake County for the first quarter of 2020 also exceeded that of 2019 by 5.6% and the average days on market remained stable at 25 days.
Wake County has an overall 1.96 month of housing supply which indicates a considerable listing shortage, especially in the price points under $300,000. Leading into 2020, the lack of available homes fueled multiple offer situations and an overall sellers' market.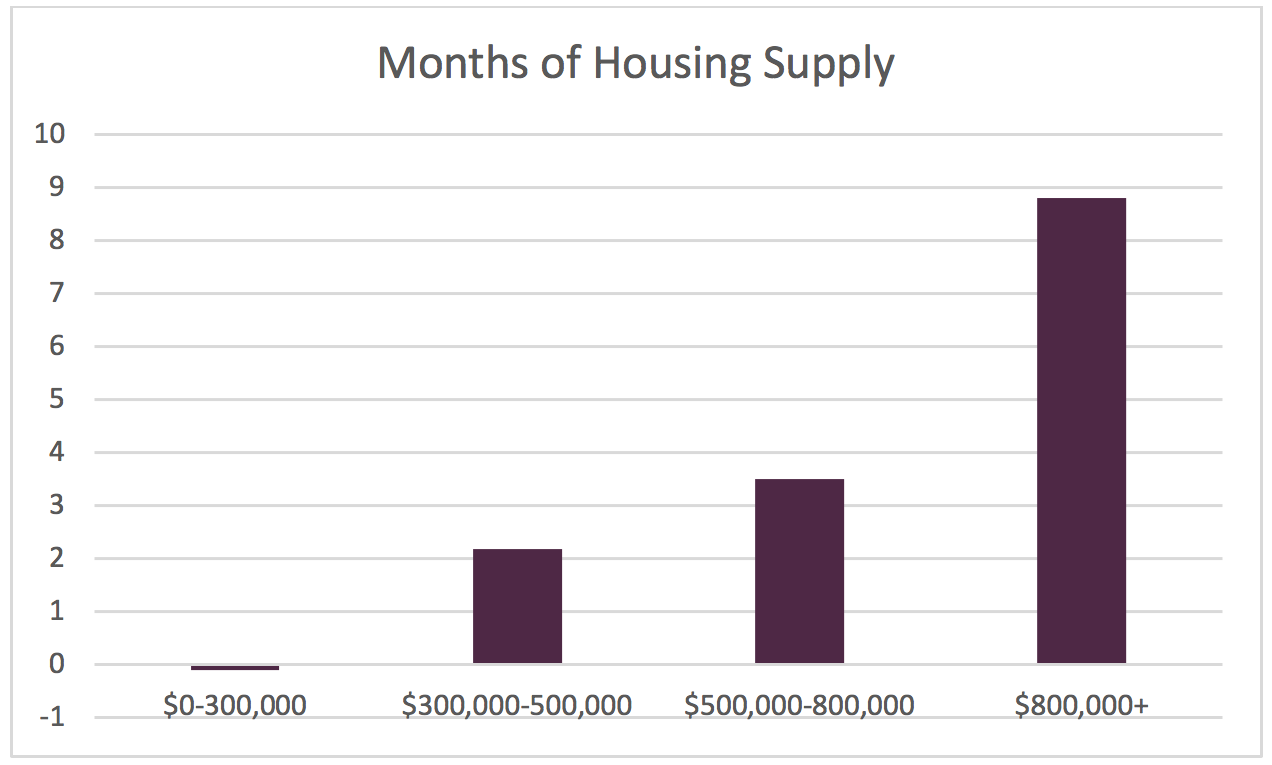 Current market activity has been impacted by overall economic uncertainty and the Stay-at-Home Orders. Our company's in-person showing activity in the Triangle is down significantly when comparing traffic from the first weekend in May to the first weekend in March. However, buyers have shifted their attention online, as evidenced by increases in website traffic and digital ad engagement. "We saw a 55% increase in our virtual open house advertisement views when compared to our last traditional open house weekend", said Tommy Camp. "Buyers continue to be very active online, which suggests we will have pent up demand as we emerge from this economic disruption. To meet the needs of consumers our sales associates have adapted quickly to the demands for virtual experiences, by offering 3D tours of listings, and live showings via videoconferencing applications such as FaceTime and Zoom," said Camp.
We are closely monitoring all of our business activities to understand the impacts of current economic conditions. The lower price points continue to sell at a historic pace, primarily because conventional mortgage rates are at a historic low and demand has outpaced supply for quite some time.
The luxury market has been the most affected in Wake County, with only 4 homes over $1 million having sold since April 1st, compared to 25 in the same time period during 2019. This is likely due to the economic uncertainty surrounding disruptions to income streams and investment losses. "Several lenders have also suspended jumbo loans, although our in-house mortgage company Prosperity Home Mortgage is still offering this product", said Tommy Camp.
April was the first full month of operating under COVID-19 conditions. Wake County pending sales are down 17% year over year, from 2009 in April of 2019 to 1671 in April of 2020. This decline is significant, yet less substantial than other parts of the state and certainly the country as a whole which is averaging a 30% decline. Home prices remain stable due to the built-up demand. We continue to monitor economic conditions closely to understand the impacts of this global pandemic on the housing industry, yet we are hopeful that the overall strength of Wake County market conditions leading into this will see us through to a healthy recovery.
You can learn more about Berkshire Hathaway HomeServices Carolinas Realty on their website here.