Each year, in partnership with the City of Raleigh and as part of our national media campaign, we take the Raleigh story on the road to New York City. This year, we invited Todd Olson and the Pendo team to join us to visit national media outlets, as well as site selectors. You may remember - last year David Morken, CEO of Bandwidth, traveled with us to NYC to meet with media such as Cheddar, Bloomberg, and The Wall Street Journal. Media trips to NYC always are hectic and intense but offer a Raleigh delegation and a selected local company a chance to tout the strength of the local business ecosystem, the fast growth, and the high quality of life to journalists looking for the next big story. We have shared a snapshot of this year's trip below. We look forward to reporting on the results of the trip over the next few weeks.
What's the story?
If you follow the current news cycle, you have probably noticed the increasing coverage on small startups turning into major success stories. Pendo represents just that in Raleigh. As a homegrown company, Todd and his team have taken a small software startup to a company that will soon look over downtown Raleigh in one of the city's newest towers. Pendo also will add 600 jobs during the next three to five years. CEO Todd Olson has not been shy about his reasons for naming Raleigh the headquarter location, mainly due to talent and low cost of doing business. Along with Todd, Veronica Creech, director of economic development for the City of Raleigh and Ashley Cagle, assistant executive director for Wake County Economic Development, spoke alongside Todd during the interviews. Veronica and Ashley were able to share the Greater Raleigh story, covering topics including Dorothea Dix Park, growth, transit, talent, inclusive economic development, and the business ecosystem.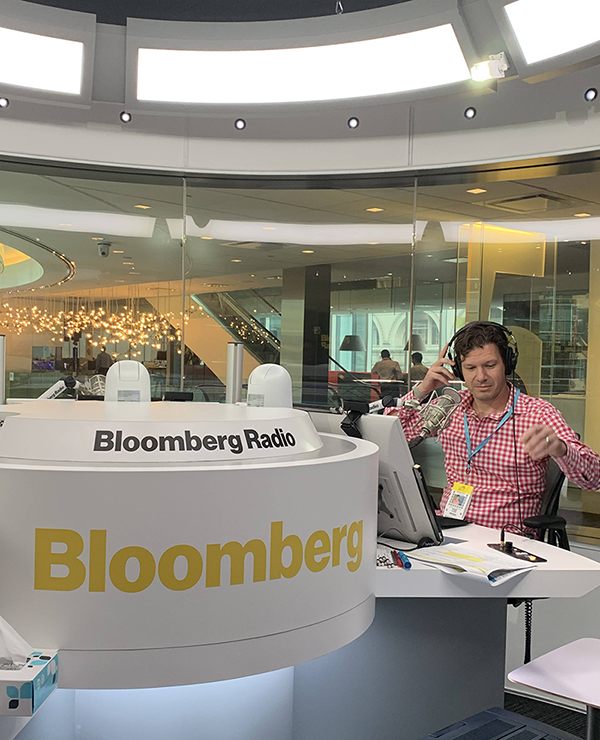 Who did we meet?
Securing attention from major news outlets is extremely difficult, especially during a time when the news cycle is 24/7. Through the efforts of our PR partners at Development Counselors International, we were able to secure interviews with the following outlets: Business Insider, Bloomberg, Bloomberg News, the Wall Street Journal, and ZDNet.
You can listen to Todd's interview with Bloomberg News. You will hear him talk about Pendo, Raleigh, and the future of his company.
In addition to meeting with major news outlets, we also hosted a breakfast event to meet with New York-based site selectors and foreign direct investment partners. The breakfast was a roundtable discussion and local leaders shared updates from the greater region on real estate (NAI Carolantic, Jimmy Barnes), City of Raleigh news (Veronica Creech), Wake County news (Ashley Cagle), introduction to Pendo (Laura Baverman), and an update on the Research Triangle region (Ryan Combs). Attendees were from TLM Group, ALTIOS International, Enterprise Ireland, and Consulate General of Belgium in New York.
Why does this matter?
National media remains a critical component of our strategic marketing plan. Breaking through to make national news helps us expand our story to an incredibly large audience. Reinforcing the Raleigh "story" and "brand" helps drive awareness of community and strengthens our position as a competitive metro.
What is the impact?
Generating positive news and creating a strong narrative about Raleigh and the greater region helps drive smart growth and reinforces who we are as a community. Raleigh and the greater region have many strengths, and for the advancement of our market, it is important to share our strengths with a national and international audience.
We look forward to sharing stories as they are released during the next few weeks. If you would like to help us share "Raleigh" news, please sign up for our By becoming a digital ambassador, you will be consistently updated on major news, rankings, and stories about Raleigh and Wake County.