By: Kathleen Henry, Economic Development Director
June 10 – 12, Economic Development Director, Kathleen Henry attended the 2019 SelectUSA Summit in Washington D.C. as part of the Economic Development Partnership of North Carolina's cooperative marketing agreement. The North Carolina delegation included representatives of Winston Salem, Johnston County, Pitt County, Wilson County, Greensboro, S&ME, Inc. and the state's investment officers from China, Korea, Europe, India, and Japan.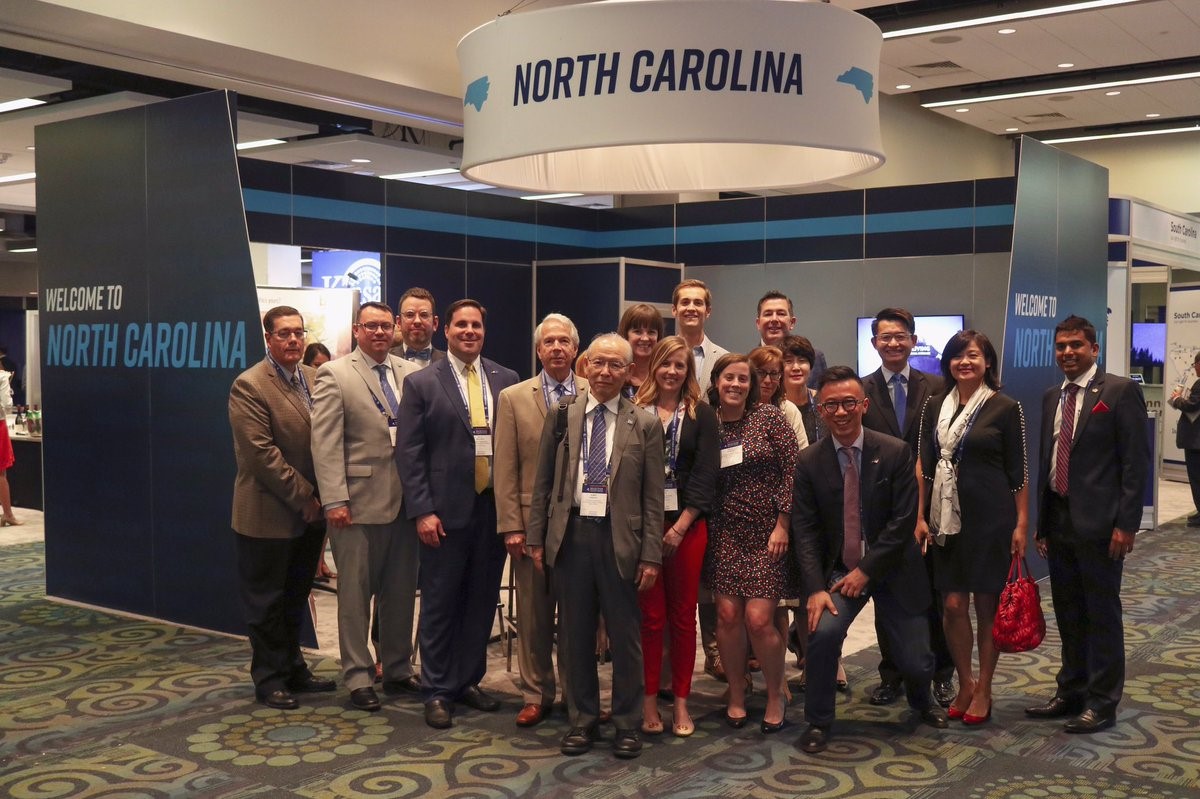 The summit, organized by the US federal government, promoted the U.S. as a strategic location for global companies and as a platform to connect foreign firms with economic development organizations. This year's summit brought in 3,100 attendees, including 1,200 business representatives from 79 global markets and 49 US states. In addition to business-matchmaking platform, trade show and two full days of seminars, the summit also offered an Investment Summit Academy. This event highlighted data, tools, and best practices for economic development representatives recruiting foreign firms and programs on doing business in the US for early-stage foreign-owned startups and established foreign firms.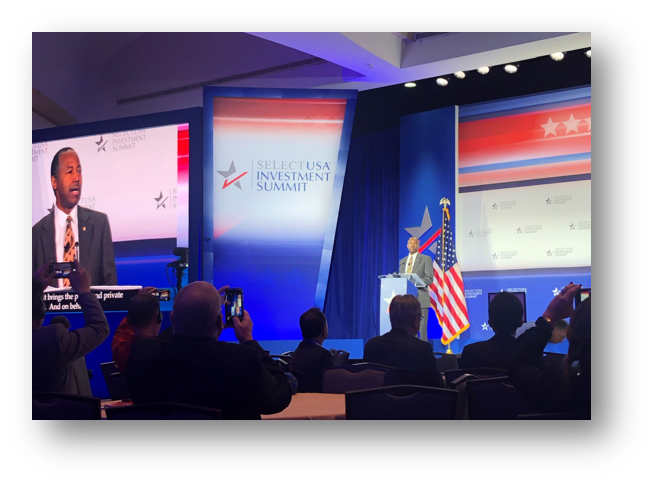 An overarching topic of discussion throughout the Summit was the constant disruption caused by technology & innovation across all industries. Global firms talked of their efforts to diversify their strategies to stay ahead. Kathleen Henry, Economic Development Director for WCED discusses the great opportunity and strategic advantage for our region below:
"Participation in this year's Summit further confirmed the importance of being proactive in marketing the Research Triangle to a global audience. Foreign firms operating in high-tech industries are investing more money in R&D and, on average, paying higher salaries than their US-owned competitors. They are also dialing into community-level initiatives to instill confidence in their decisions to locate and expand within the US, leaning heavily on workforce development training programs and industry & education partnerships – two areas in which the Research Triangle excels."
This is the third year WCED has participated in the Summit. It is an important piece of the organization's foreign direct investment strategy, which aims to proactively and strategically market the Research Triangle's competitive advantages to a global audience.