By: Kathleen Henry, Economic Development Director
Since the beginning of the pandemic in March, our business recruitment and expansion team has been closely monitoring activity in the market and trends in economic development across the United States.
An area of focus for our team has been the work of site consultants. The site consultant world is one resource in particular that we rely heavily upon for our analyses. The consultants work hand-in-hand with corporations across the globe who are seeking new locations and are the first to see upcoming trends and changes in corporate location decisions.
A recent article released by the Site Selectors Guild entitled "Suburbs & Mid-Size Cities Are In, Big Cities Are Out " stated results from a new survey that analyzed corporate location decisions and predictions for future economic development activity. The survey was conducted the week of June 29, 2020, in partnership with Development Counsellors International (DCI), and aimed to uncover changes and new trends in corporate location strategy brought on by the COVID-19 crisis.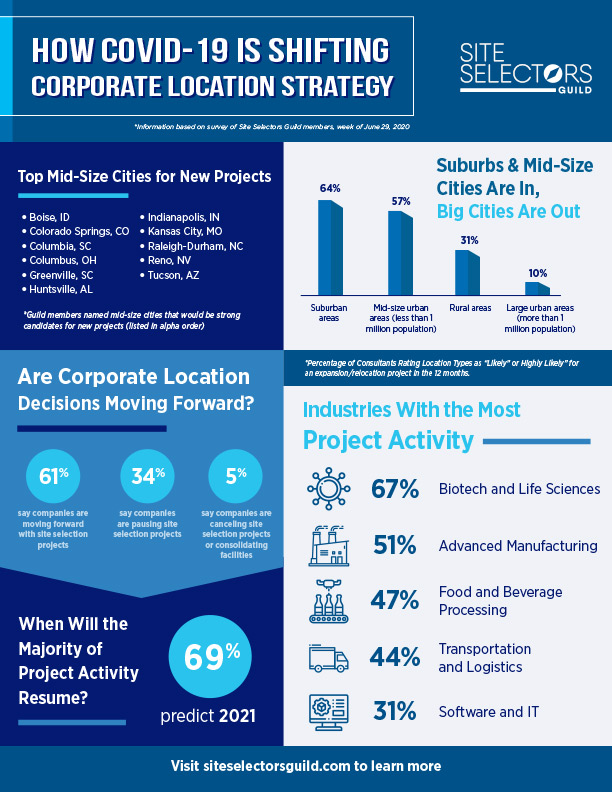 We were excited to see Raleigh named as one of a few mid-sized markets that can expect to be winners for corporate location projects. In the article, consultants said we could expect to see more New York City, Los Angeles and Chicago-based companies looking for mid-size markets like Raleigh. We are optimistic to see this as a predicted post-pandemic trend, although it is not necessarily a new one for our market.
A majority of our population growth is coming from movers out of New York, New Jersey, and Pennsylvania (48 people/day to be exact). We are also one of the most popular locations for millennials with a projected Net Migration Growth in Ages 15-34 in the next five years of 15.4%, compared to the U..S average of 2.6%. More importantly, 75% of these movers are coming with a bachelor's degree or higher, adding to our already strong existing talent pipeline from the universities.
Why is this important to our market?
Corporations chose their next location based on a variety of resources, one of the largest being access to talent. Fortunately, Wake County is home to three tier-one research universities and 12 other local colleges and universities. Consider the list of companies below who have successfully relocated or expanded to Wake County:

HQ: NYC
2013: Opened operations in Raleigh
2018: Doubled footprint and acquired by IHS Markit

HQ: Chicago
2012: Opened operations in Raleigh
2020: Doubled its Raleigh footprint with 148 new jobs

HQ: Switzerland
2005: Opened Research Triangle Park campus to diversify its New York office presence, creating 1,500 jobs
2017: Expanded operations with 1,200 new jobs & additional facility at RTP campus.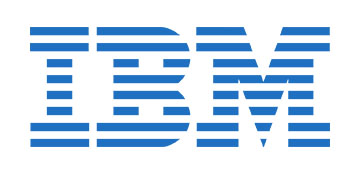 HQ: NYC
2019: Long-time existing company acquired by Raleigh-grown Red Hat in one of the largest tech acquisitions in history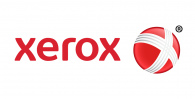 HQ: Connecticut
2019: "Center of Excellence" opened in Raleigh with 600 new jobs
Other topics of mention in the article included consultants reporting 61% of site selection projects are moving forward and a prediction of full project activity resuming in 2021. This data is consistent with what we have seen in our market since the pandemic went into full swing in March.
We currently have 34 projects representing 6,131 potential jobs and $1.5 billion in capital investment. Other than showing potential for economic growth, our project numbers show that our project activity has remained steady during the pandemic. We have not seen any slowdown in our project pipeline, and have had zero-project cancellations. Only a few projects have pushed back their timelines, the majority of which are within the IT sector (due to increased demands from work from home) and our foreign-owned projects dealing with travel restrictions.
Our new project activity is also consistent with industries noted by consultants in the article:
An increase since April in Food and Beverage Processing 47% (up from 16%)
Steady activity in the Life Science sector 67% (down from 68%) and
Advanced manufacturing 51% (up from 29%)
If you have payed attention to the news recently, you have seen the steady stream of life science company announcements in the Research Triangle – a trend we expect to continue to see.
Though our project activity has remained consistent, and we are positive about our ability to weather the storm the pandemic has caused, we rely heavily on site selection consultants to help us understand trends in economic activity.
If you are interested in learning more about the survey's findings or our project activity, you can contact Kathleen Henry.