In economic development, site readiness is a critical component of preparing and developing land for usage. With Wake County experiencing fast growth and an ever-increasing population, having marketable "sites" or land is a huge advantage for our local municipalities. The site assessment program (SAP) launched several years ago and is an effective way to assess and rank sites based on established criteria. An example of the success of the program is the recent certification of the Cash Corporate Center in Apex and the Fuquay-Varina Business Park.
On Tuesday, September 24, the Wake County Economic Development team hosted eight municipal partners and 12 EDGE investors and local industry experts for an event that closely resembled "speed dating." While there (hopefully) weren't any awkward one-liners or weary exchanges of phone numbers, attendees did enjoy engaging conversation and a chance to meet a new business partner.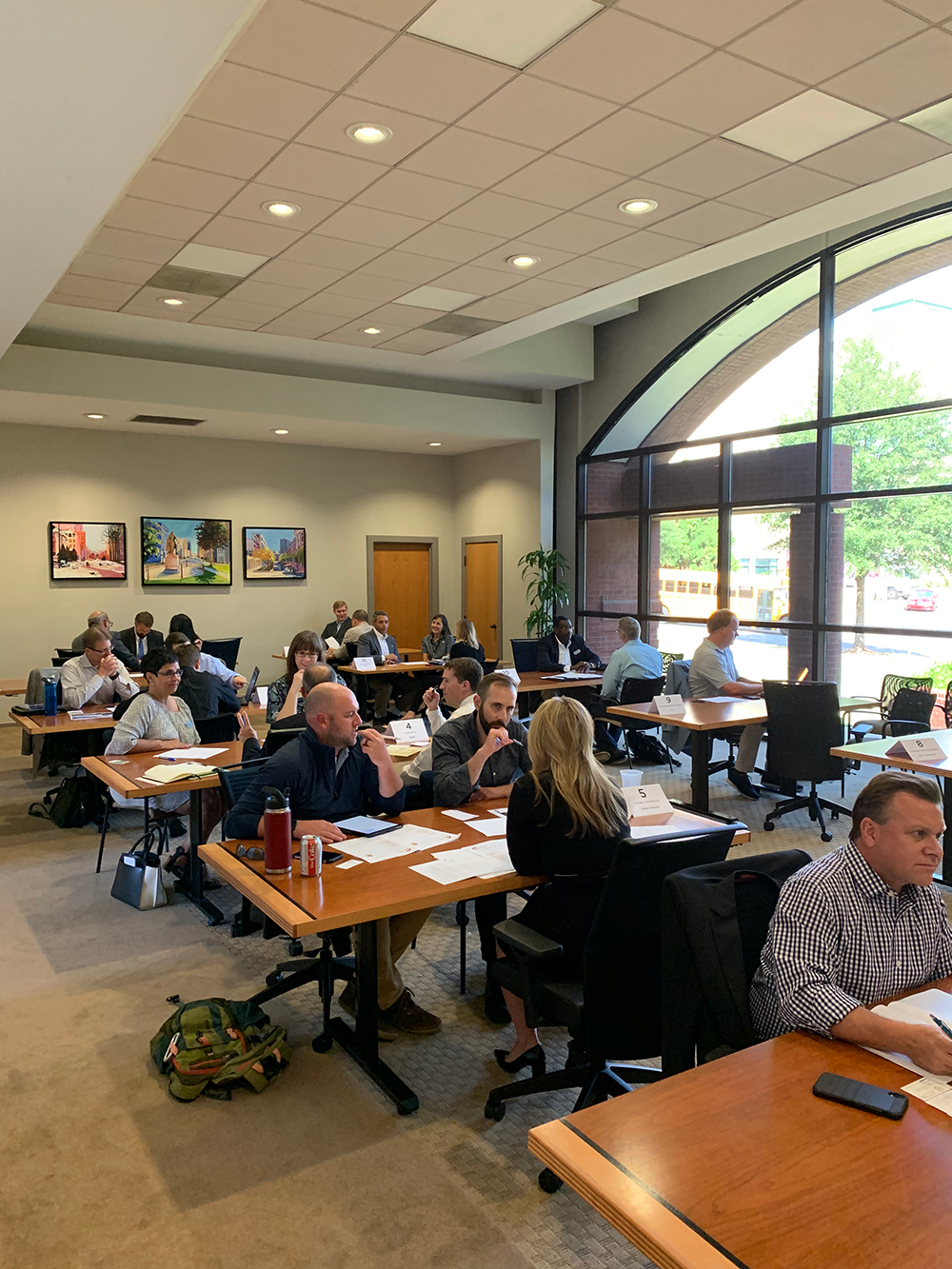 The event featured multiple, 15 minute, one-on-one sessions with pairs consisting of a municipality representative and an industry expert. The goal of each session was for each municipality to share a brief site presentation which was then followed by feedback and recommendations provided by each industry expert. The format of "speed dating" or "advising" allowed for efficient, meaningful conversation, a chance to ask specific questions, and networking.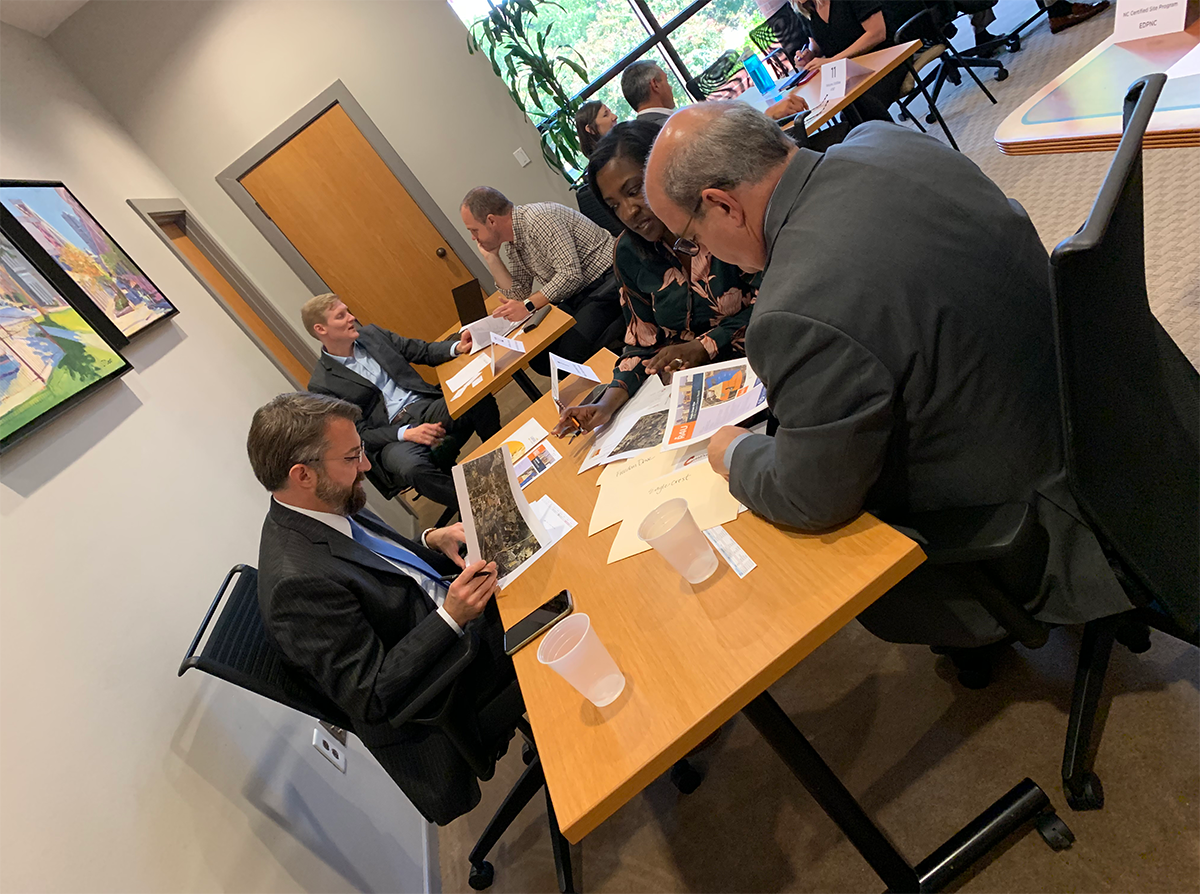 Providing new and interesting formats to share information and learn from partners is one of the many ways we look to support our municipal partners. If you are interested in learning more about the site assessment program, you can contact Morgan Ross. Or if you are interested in searching for available sites in Wake County, you can check out our "Buildings & Sites" page on our website.