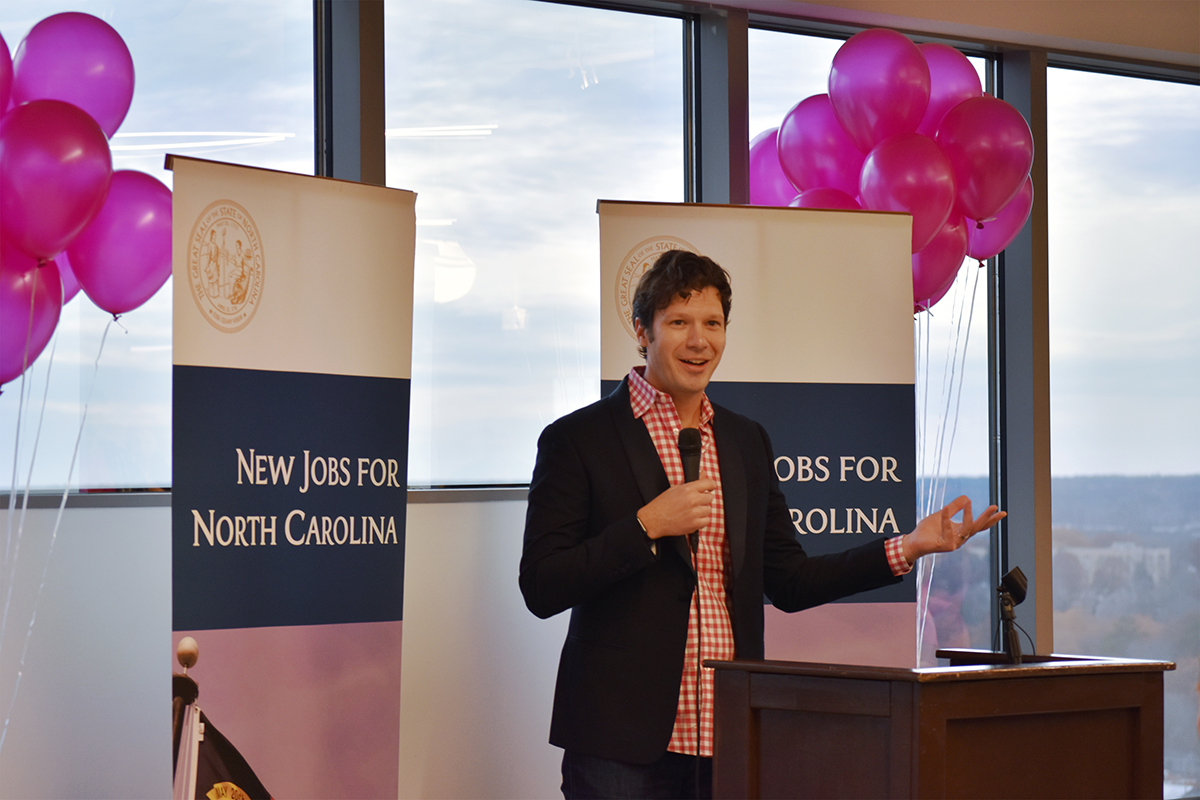 Monday, Dec. 3 marked a big day for Raleigh startup, Pendo. The company announced a massive expansion adding 590 jobs over five years, an investment of $34.5 million, and the designation of Raleigh as it corporate headquarters. With humble beginnings at HQ Raleigh just five years ago, Pendo has grown quickly, adding 250 people over the last five years. This homegrown company has made headlines several times this year, with the recent announcement of raising $50 million through Series D funding and being named to Forbes Next Billion-Dollar Startup list. Pendo is poised to take on the tech world.
Leaders from Wake County Economic Development and Innovate Raleigh were eager to support the success and announcement from Pendo.
"We are excited to see a local, homegrown company thrive in downtown Raleigh and Wake County," said Michael Haley, executive director, Wake County Economic Development. "A company such as Pendo is an incredible representation of how a startup can find the tools and resources it needs in Raleigh's innovation ecosystem. Pendo's decision to stay and expand in Wake County is a reflection of the region's momentum, strength, and versatility. We are excited to be part of the next chapter for Pendo as the company takes a step toward doubling in size and expanding operations."
"Pendo is a clear leader in the tech space in downtown Raleigh and is a great example of the success that startups can have in Wake County," said Bridget Harrington, executive director, Innovate Raleigh. "Finding both talent and funding is hard for most startups, but Pendo found both in our downtown. We are so excited to continue to support Pendo's journey!"
You can read the official announcement from Governor Cooper here or check out the blog from Pendo.