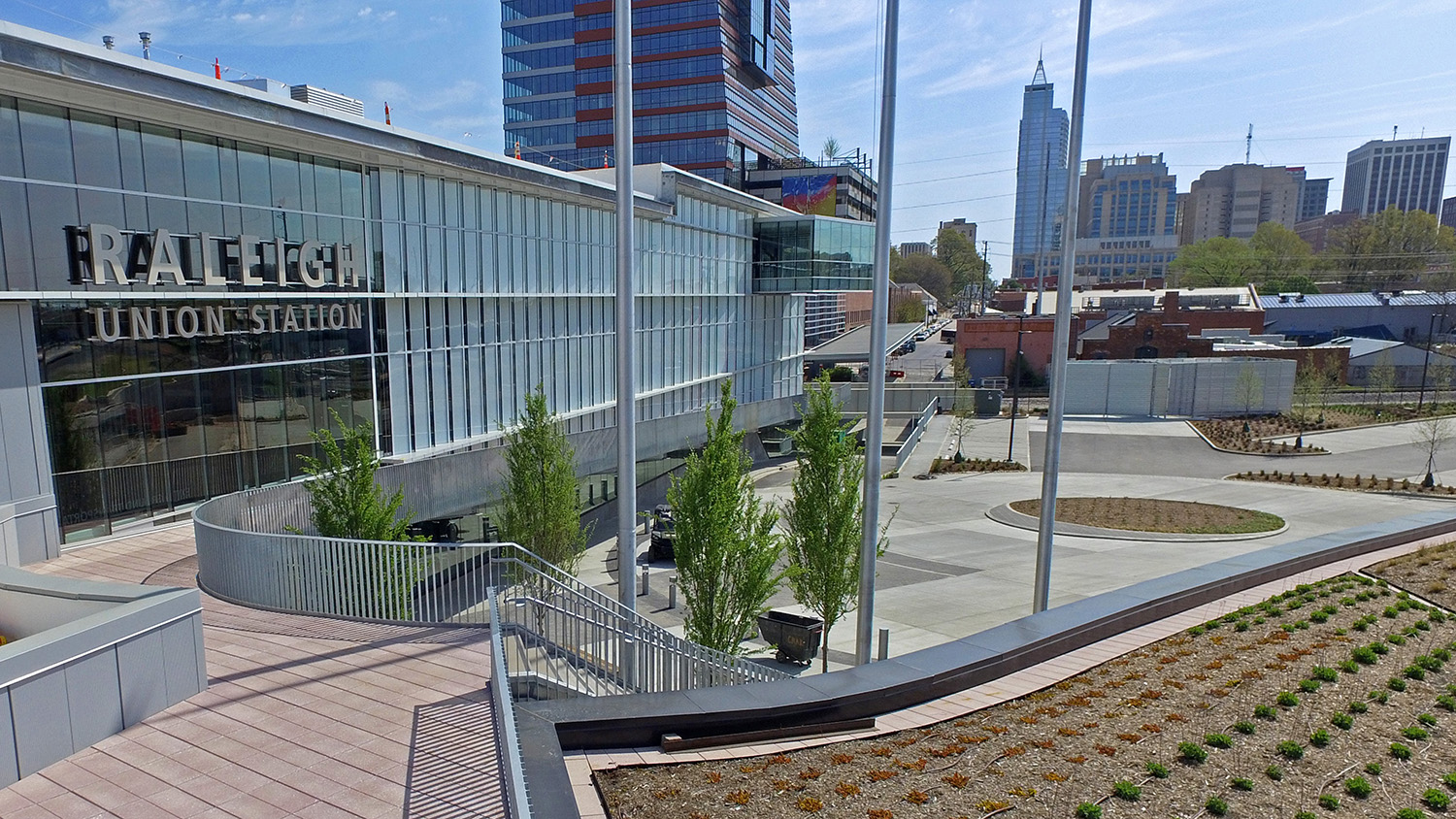 By: John Johnston
Economic Development Manager
Wake County Economic Development
When you think about Wake County's competitive advantages, many aspects come to mind:
access to talent, a world-class higher education ecosystem, growth in key industry clusters such as tech and life sciences, a low cost of living, a great quality of life, and a location on the East Coast that is accessible and geographically unique (mountains and coast). But as we've learned from working on larger economic development projects, access to transit infrastructure is increasingly top of mind for the employers of tomorrow that Wake County is working to attract.
Transit Planning
In comparison to other peer cities (who generally have a larger population), Wake County stands at the front of the pack when it comes to transit planning. In Nov. 2016, Wake County voters approved a dedicated, locally-controlled funding source for the 10-year, $2.1 billion Wake Transit plan. The plan includes four critical elements to connect Wake County, enhance access to transit, and provide frequent, reliable urban mobility:
Build a 37-mile commuter rail system
Create 20+ miles of bus rapid transit (BRT)
Triple bus service over existing capacities
Establish 50+ additional miles of 15-minute frequent transit services
Additionally, in May of 2018, Raleigh Union Station opened to the public. In addition to expanding Amtrak's daily passenger rail service to more routes per day, Union Station will soon be the premier multi-modal transit hub, serving regional commuter rail, local and regional buses, taxis, bicycles, and other forms of transit. Situated in the Warehouse District, Union Station has become a key component of the downtown Raleigh transit story - often referred to as Raleigh's new "front door." With the opening of Union Station, this promotes connectedness across counties and the state, which is a critical need based on the growth occurring across the region.
Preparing for Growth
Wake County is currently home to more than one million residents and is growing by 63 people per day. This means by the end of the 10-year plan, Wake County will have grown by approximately 240,000 people, and there is no better time to address existing and future transit infrastructure concerns than through this thoughtful, community-driven process.
Wake County includes 12 distinct municipalities, the largest being the City of Raleigh at almost 500,000 people. In designing a transit plan to meet the unique needs of all 12 municipalities, it was important that the plan be scalable and flexible to meet the existing and future need of density and growth patterns. This scalable nature, a key facet of the Wake Transit plan, means enhanced transit service can be delivered quickly and increase over time.
Our Advantage
Wake County's competitive advantage over our peer competitors is the community support for transit planning. Transit will transform how we live and travel in the region, and our progress in transit planning and infrastructure development, relative to the scale and size of our market, shows that we are ahead of the curve nationally. Put simply – we are planning for transit investment now, during, and ahead of population growth.
Complementary to our investments in transit, Wake County stands above our peer markets for average time spent in traffic. Commuters in and throughout the county can expect to spend approximately 18 hours in traffic each year (compared to 33 hours in Nashville – the next lowest – or 79 hours in San Francisco – the highest) and the average travel time to work is a short 25 minutes.
Transit Across Counties
It is important to realize that many view Wake County as being part of the broader "Research Triangle Region" or "Raleigh-Durham" area. The Wake Transit plan is but one transit plan that exists within the region – Durham County and Orange County also have complementary transit plans, which will further define our region as a multi-modal transportation model for communities across the country.

Wake County Economic Development is proud of the efforts this community has made toward becoming leaders in the transit space. The transit plan and process has been endorsed by numerous businesses and associations throughout the county, and much of the effort has been led by the Regional Transportation Alliance and Greater Raleigh Chamber of Commerce, as their combined 3,000+ business members understand the benefits of this plan.
For more information about the Wake County Transit plan, you can visit here. You can also see below for the latest developments in Quarter 3, 2018. 
3Q 2018
Based on public feedback, transit administrators have revised the first phase of the Wake Bus Plan through 2024. Highlights include:
More frequent bus routes, longer service hours, and improved bus stops
Additional trips along the popular Raleigh-Durham express route
Plans for high-frequency routes in Raleigh and Cary
Improvements for FY '20 include additional connection points in Holly Springs, Rolesville,         Knightdale, and Morrisville
Beginning Aug. 6, 2018, individuals aged 13 to 18 can use a "Youth GoPass" to ride GoTriangle, GoRaleigh, GoCary, or GoDurham buses for free