Last week at our Partners Meeting, Wake County Economic Development hosted Jonathan Brewster with the NC Japan Center to discuss Japanese culture and business protocol. The NC Japan Center serves as a focal point for interaction between Japan and North Carolina and is a statewide resource intended to assist all citizens, universities, companies, and public and private institutions concerning Japan.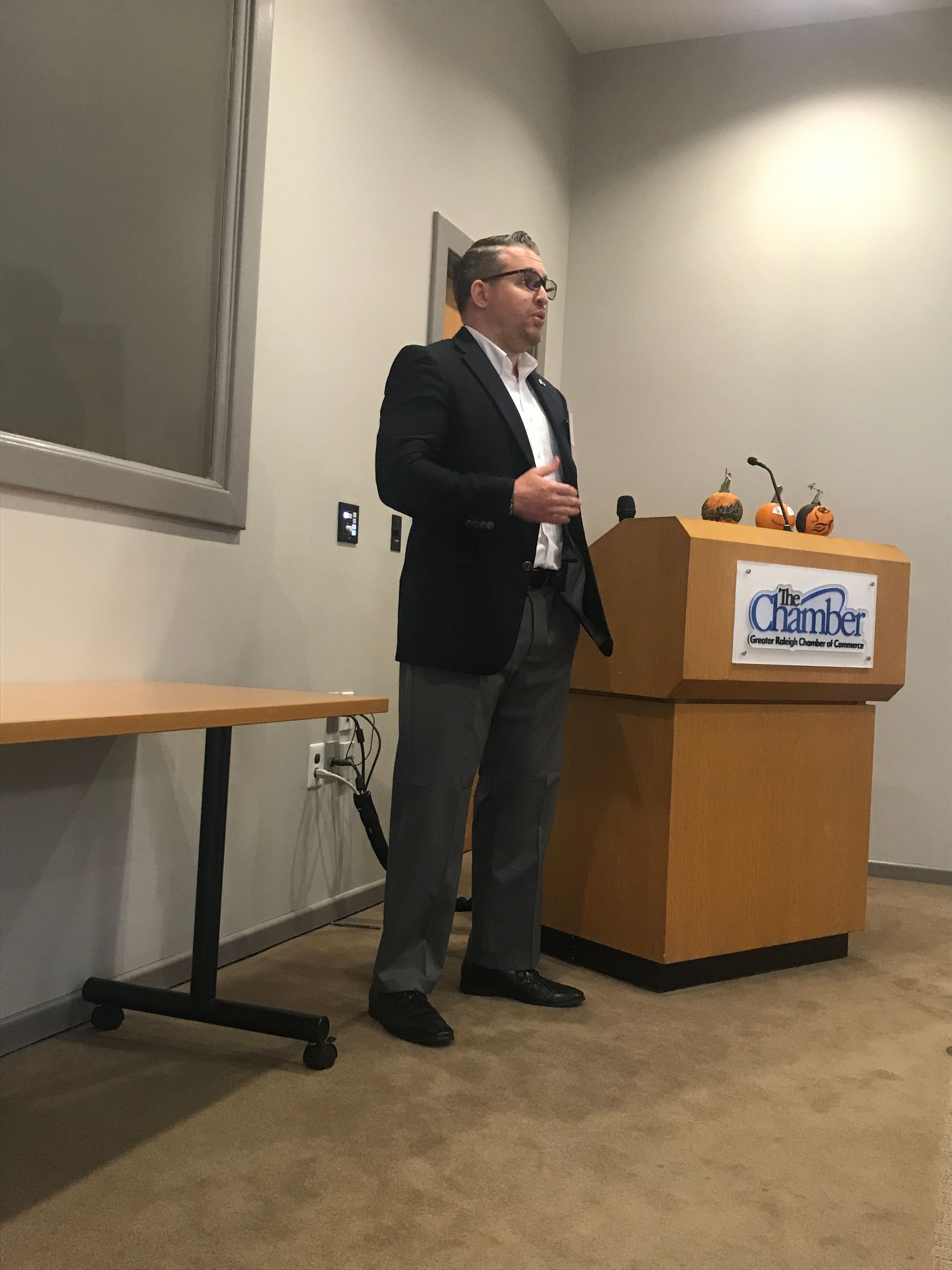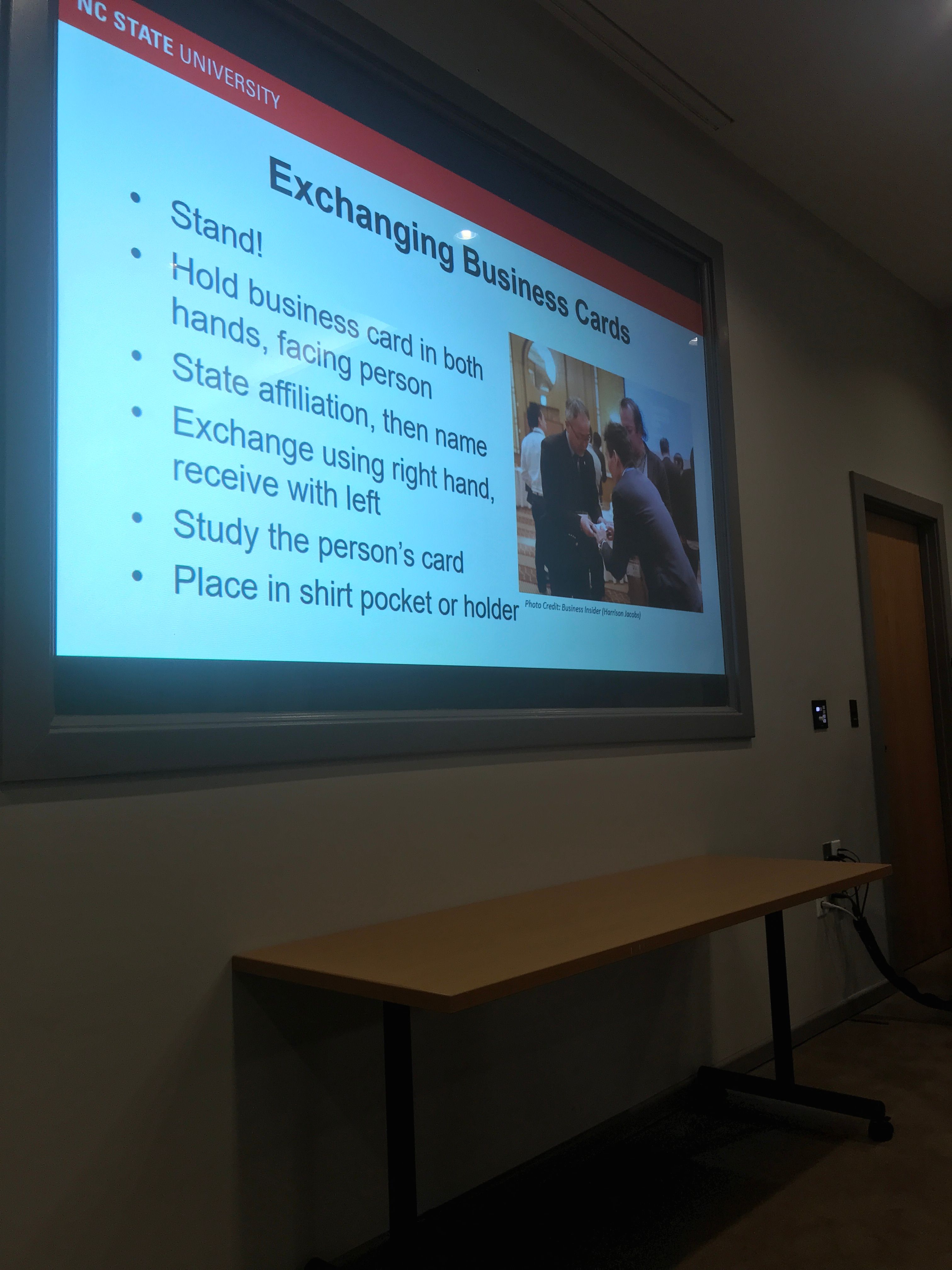 Understanding the impact culture has on business practices is seen as an advantage when it comes to knowing how culture plays into customs, body language, and etiquette. As part of our foreign investment strategy, Japan is a key focus country. Japan is the second-largest source of investment for North Carolina, the largest concentration of foreign-owned firms in the Triangle are from Japanese-owned companies, and existing Japanese-owned firms continue to expand in the region.
At the meeting, representatives from around Wake County went through a "mini" training to better prepare for potential Japanese customers and to better understand the role of Japanese culture plays in business transactions. Below, we've provided several key takeaways from the training:
Arrive on time! It is considered acceptable to be unprepared/unorganized than to be late.
It is acceptable in Japanese culture to either bow or shake one's hand when greeting one another.
It is considered rude to place a business card you have received in your pocket - to avoid this have a business card holder in hand.
Nameplates placed at the table will help signify where everyone should be seated. In traditional Japanese culture, the highest-ranking person in the room should sit facing the door, but also the farthest from the door.
Making an effort to understand another culture can go a long way when it comes to building global relationships. The purpose of the training was to remind of the importance of considering culture and customs when working outside of the U.S. A great example of this most recently, was the event the NC Japan Center held last year, as part of their Reiwa celebration. The event was held to celebrate and honor the new "Reiwa Era" in Japan as Emperor Akihito abdicates, and his son Prince Naruhito ascends the Chrysanthemum Throne. This event helped introduce another culture to residents in Wake County, helping make us a more globally-aware community.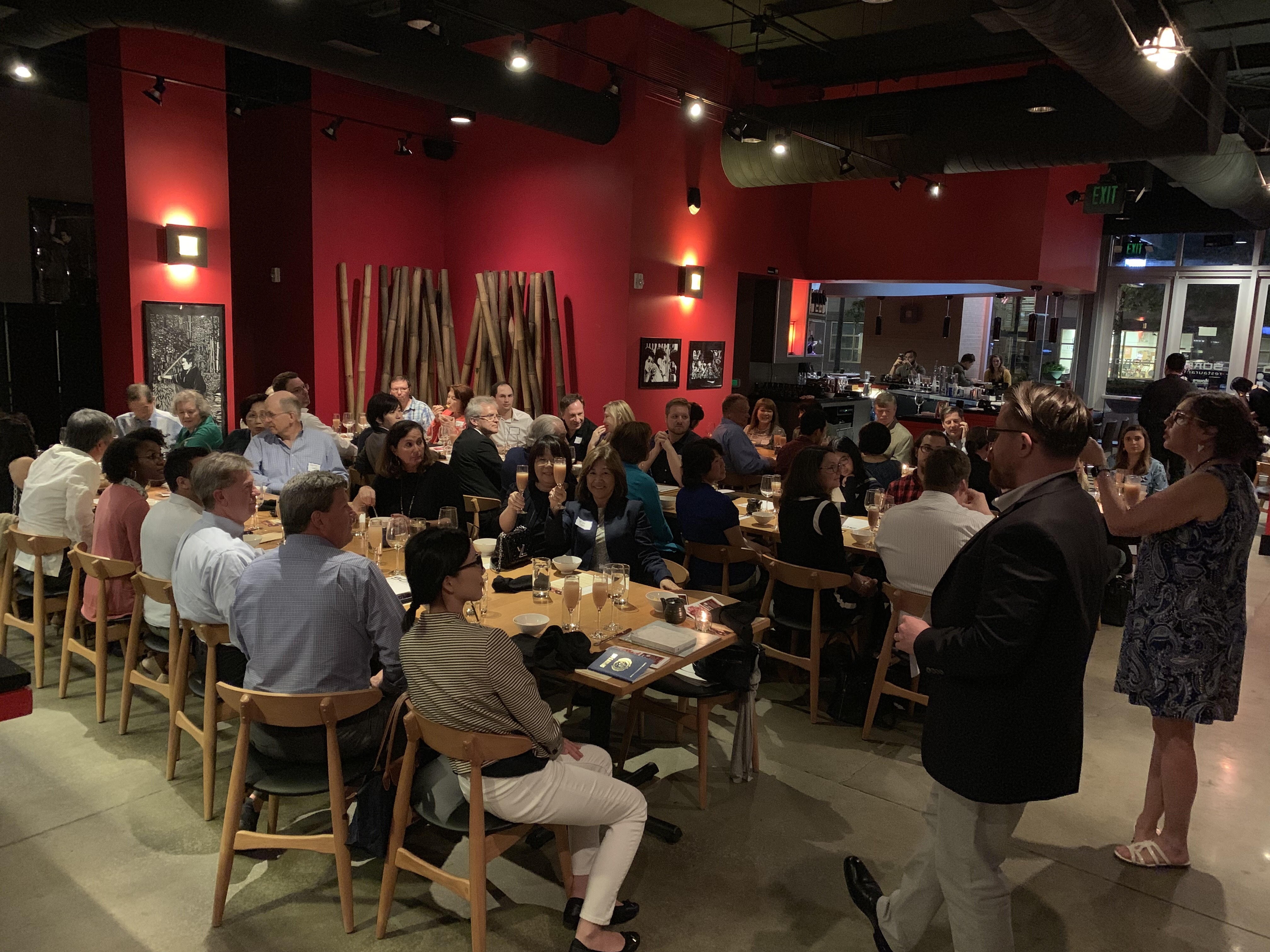 With several Japanese-based companies located in North Carolina, this breakdown of traditional customs and protocol will benefit the entire region. To learn more about Japanese culture, visit the NC Japan Center or contact Jonathan Brewster.
If you are interested in learning more about Foreign Direct Investment in the Triangle region, visit our website or contact Kathleen Henry.