Guest writer: Ed Tomasi, Co-Chair, Greater Raleigh Esports Local Organizing Committee
As the sports world took a pause in early March due to the pandemic, esports continued on to provide entertainment for fans, new and old, around the world. The Greater Raleigh market continues to strengthen its esports footprint with numerous gaming and esports companies, like Epic Games (headquartered in Wake County) and Ubisoft, calling the Research Triangle home. A local organization of industry experts is working to capitalize on the rapid growth of the esports and gaming industry by establishing the Triangle as an international hub for esports.
The Greater Raleigh Esports Local Organizing Committee (GRELOC) was created when Wake County's Destination 2020 Strategic Plan identified Greater Raleigh as having the climate to create and sustain a true esports ecosystem. The organization's mission is to support and attract esports events, leagues, tournaments and other gaming related activities to stimulate the local economy.

Through a diverse collective partnership of civic, sports and business leaders, GRELOC is working to secure $500,000 in annual funding. Those funds will be applied to support a wide variety of gaming and esports programs, events and activities for 2021 and beyond. GRELOC is working to attract 6-8 events per year at the local, regional, nation and international levels that will drive economic development and job growth in all sectors of the gaming community.
In August of 2019, GRELOC brought the Triangle its first major esports championship - Ubisoft's Rainbow 6 Raleigh Major. The three-day event held at the Raleigh Convention center placed the Triangle on the map as an international hub of esports. $1.45 million in visitor spending, 2,600 plus daily attendees, 16 million plus live stream views and 1,000 plus on site job inquiries for positions at Ubisoft showed the economic development and job growth esports events can bring to our economy.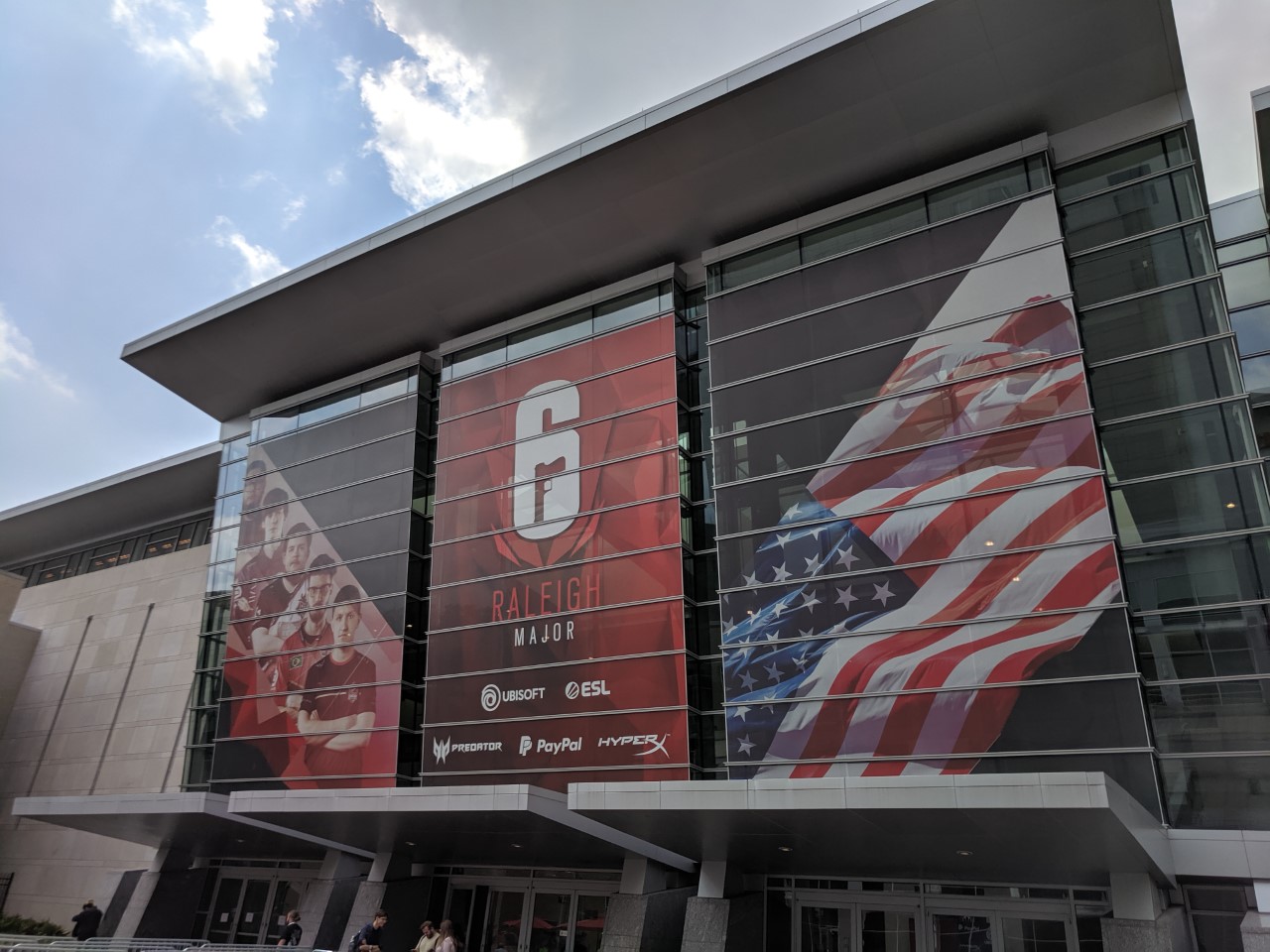 Supporting specialized and diverse curriculum and education initiatives at the public school and higher education institutions is crucial in the development of a talent pipeline for the Triangles gaming industry. The creation of the Wake County Gaming and Esports Academy, a GRELOC supported initiative, fills the need for an industry specific talent curator. The Academy will connect the Triangle business community with the public school system and local higher education institutions to equip students with the skills and resources to thrive in the Triangles gaming industry. Through various work based learning initiatives, internship and job shadowing opportunities, students will gain valuable hands on experience at supported events throughout the year.
Esports popularity is only going to continue its explosive growth, and with that offers more opportunities for brands to get in front of passionate fans from around the globe. GRELOC will provide that opportunity to your organization . . . but we need your support! Learn more about how to get involved, please contact: Sam Gold at sgold@raleighsports.gg