On February 2nd and 3rd, Jordan Deshazor and Bailey Siebel were able to travel to Downtown Winston-Salem to hear an exciting panelist lineup at NCEDA's 2023 Emerging Executives Forum. Attendees had the opportunity to hear warm welcoming remarks from North Carolina State Treasurer Dale Folwell, followed by an engaging discussion on professional development opportunities.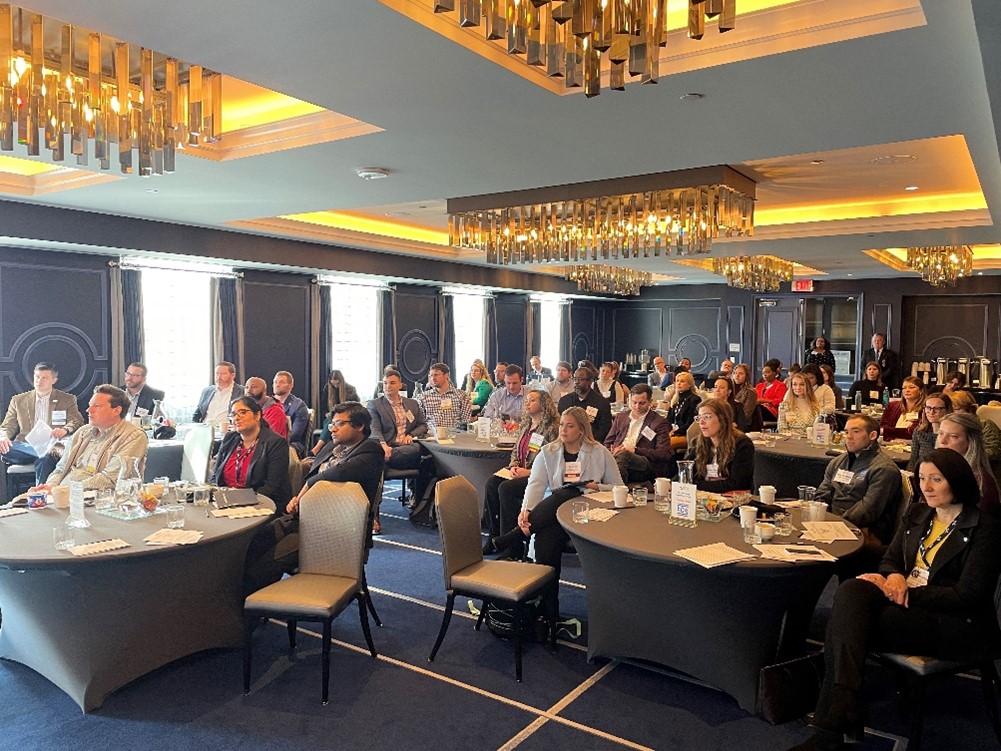 Over 70 economic development professionals gathered for three panels that focused on equitable economic development and economic mobility, innovations in workforce development, and innovation in revitalization. Key takeaways from the conference included placing a high priority on diversity/equity when recruiting, streamlining the R&D process with advanced technology in the future, and supporting innovation across all fronts of economic development.
Technologic advances have been placed at the forefront of growth efforts throughout the nation. Tom White, Director of Economic Development Partnership Office at NC State University, explained the need for advanced technology in rural regions to promote equity. Speakers also described how a vital need for childcare is becoming a top incentive for companies as they consider locations. According to surveys, it was shown that on-site childcare and/or childcare reimbursement was a top motivator amongst employees.