Local public officials and business leaders gathered on March 10 to meet with Greater Manchester Mayor Andy Burnham and Greater Manchester Economy Lead Cllr Bev Craig, Leader of Manchester City Council.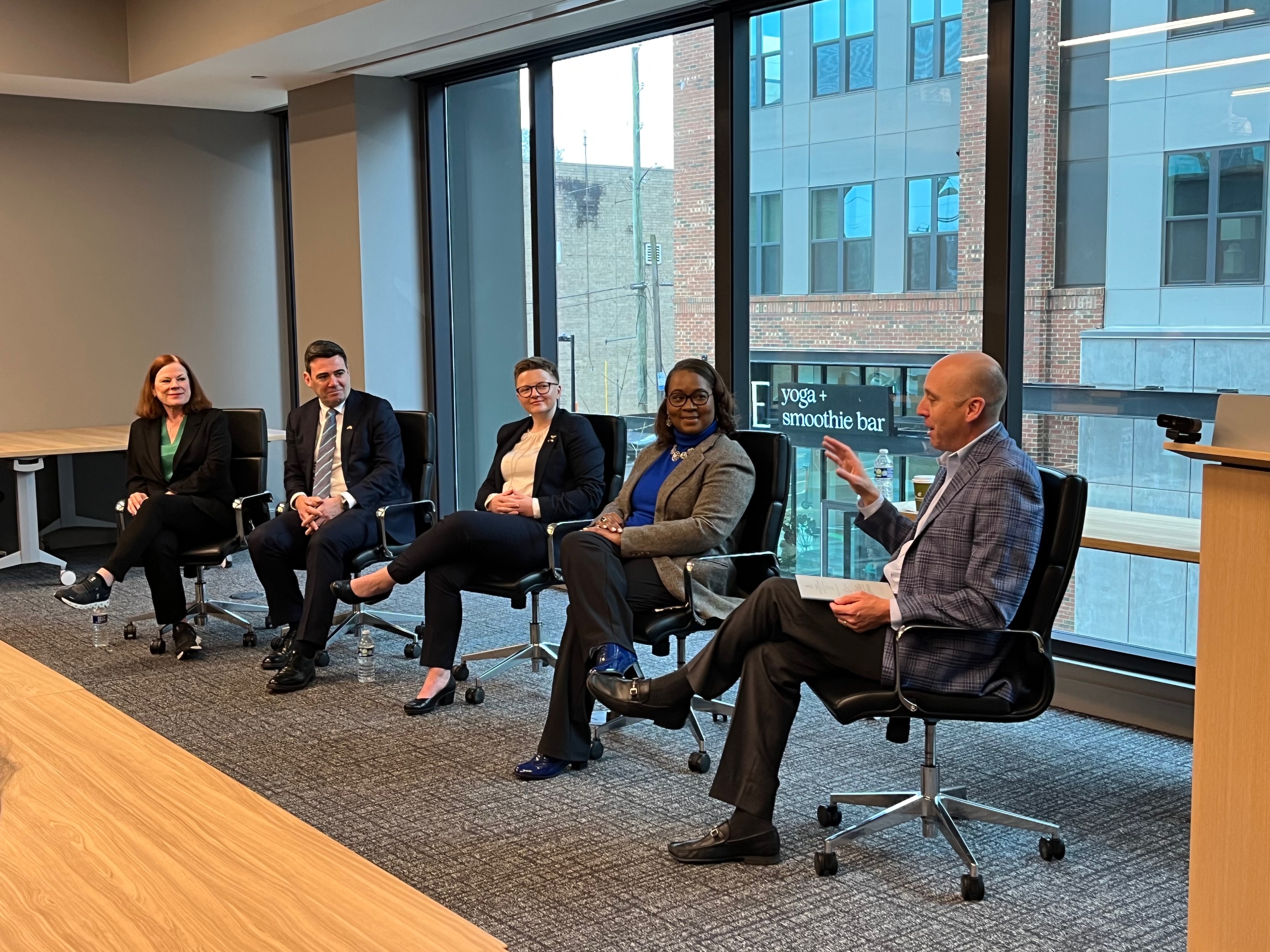 The pair traveled with the UK Government to lead the first city-region mission to North Carolina following the signing of a Memorandum of Understanding (MoU) between the UK and North Carolina in July 2022. The MoU aims to streamline trade and investment between UK and North Carolinian businesses and lay a framework for increased cooperation in areas including clean tech and energy infrastructure.
Governor Burnham and Cllr Craig participated in a panel conversation with Mayor Mary-Ann Baldwin of Raleigh and Shinica Thomas, Char of the Wake County Board of Commissioners. The conversation was moderated by Michael Haley, WCED Executive Director.
This visit is in alignment with WCED's Foreign Direct Investment (FDI) strategy to increase the Research Triangle's global competitiveness. The strategy – developed and powered by a committee of local experts involved in the international trade and investment space locally – focuses on marketing our competitive advantages to a global audience, identifying gaps, and providing resources on best practices in recruiting, retaining, and doing business with foreign-owned companies.