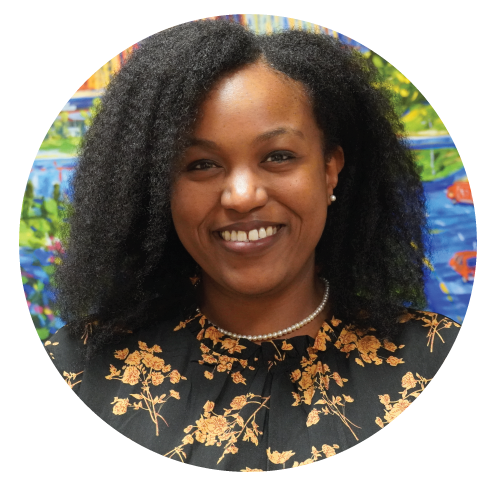 We are excited to welcome Torri Staton, PhD to our team. Torri will serve as the Director of Equitable Economic Development, as well as the Vice President of Diversity, Equity & Inclusion for the Raleigh Chamber of Commerce.
Torri leads and oversees WCED's equity and inclusion efforts in Wake County. In this role, Torri is charged with mobilizing the community and building partnerships to galvanize efforts to ensure opportunities for inclusive economic growth for all Wake County residents. Torri also manages the activities of the Triangle Diversity, Equity & Inclusivity Alliance.
As a North Carolina native, Torri is excited to get started in this position. "I was very interested in taking my DEI work beyond teaching and education and doing more action-oriented work," she said. "The opportunity to do this work in Raleigh, my home, is an added bonus!"
She earned her undergraduate degrees from UNC Chapel Hill in African American studies and Psychology. She attended UNC Greensboro for her Master's in Student Personnel Administration in Higher Education and finally, returned to UNC Chapel Hill to earn her PhD in Education, focusing on Cultural Studies and Literacies.
Prior to joining the WCED team, Torri worked in college access and as an academic advisor. While earning her PhD, her research focused on race and racism, specifically with regards to identity, popular culture, and historic monuments. Torri also worked as a DEI consultant – leading a variety of anti-racism workshops. In addition to working in Academic Affairs at North Carolina Central University, Torri taught a course on Race, Racism, and Racial Equity at UNC- Chapel Hill.
"I am looking forward to advocating for equitable practices through programming while also uplifting new DEI voices in Raleigh and Wake County."
In her free time, Torri enjoys listening to music, watching movies and spending time with her family and her dog. If you would like to get in touch with Torri, she is available at tstaton@raleighchamber.org.