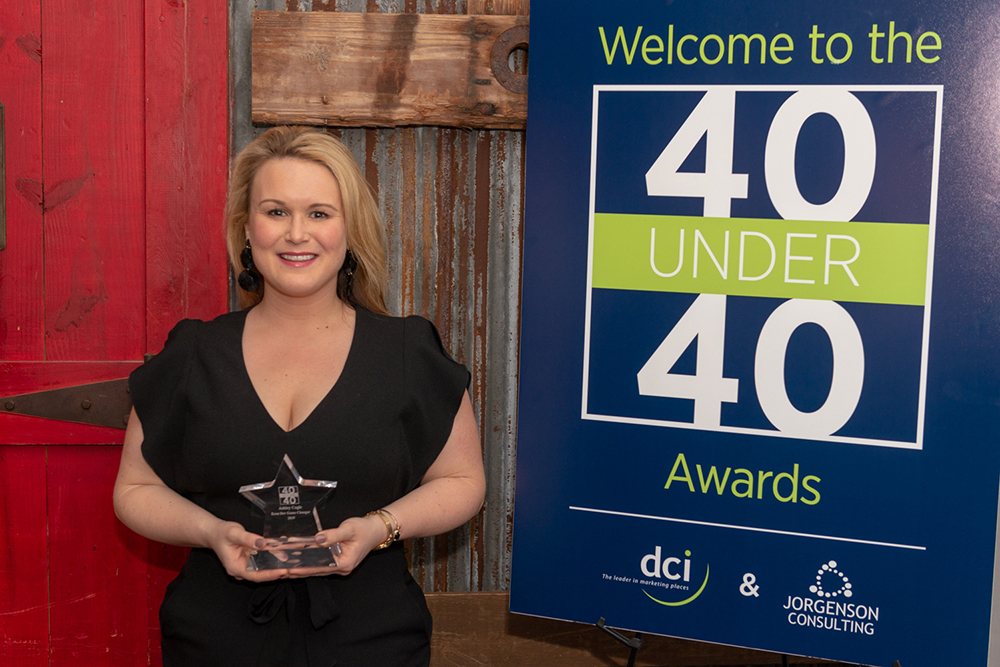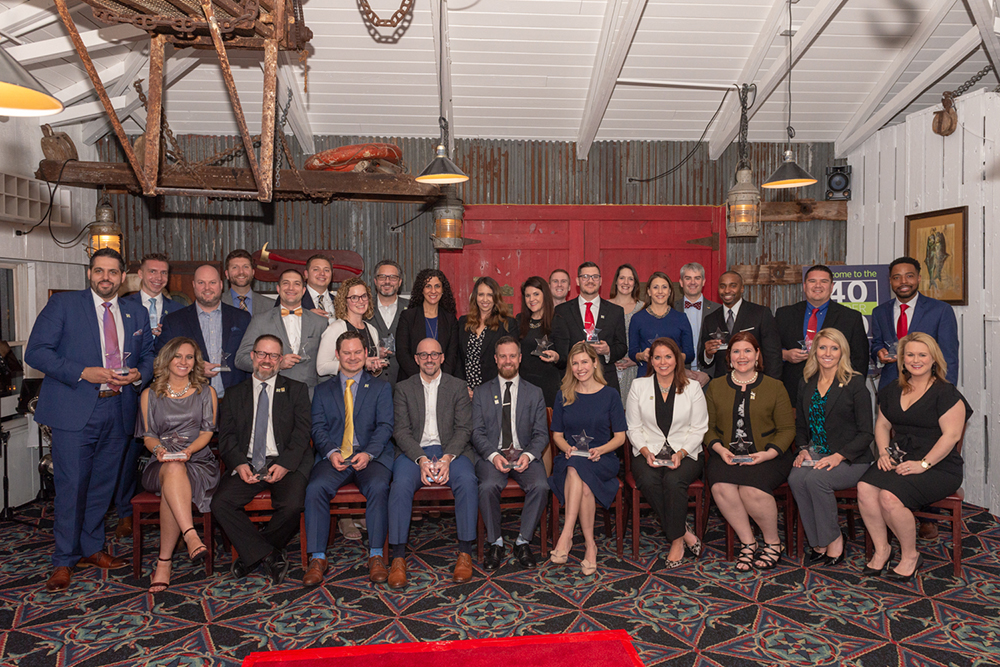 On Sunday, Jan. 27, Ashley Cagle became the second member of the Wake County Economic Development team to accept the Economic Development 40 Under 40 award. Jenn Bosser (City of Raleigh) also was a recipient of the award several years ago.
Ashley was selected by an independent five-member selection committee who selected winners from a pool of 170 qualified candidates. The award is given to economic developers based on their exceptional accomplishments and contributions to the economic development industry. The award's program was managed by Development Counsellors International (DCI), a New York-based firm that specializes in economic development marketing, and Jorgenson Consulting, a leading national executive search firm serving organizations in economic and community development industries.
The award is well deserved and credits the incredible work Ashley does for the WCED team. Ashley leads WCED's comprehensive business expansion, recruitment, and relocation efforts focused on four key market segments: Information Technology, Life Sciences, Cleantech, and Advanced Manufacturing. As a component of this, she also oversees Wake County's talent attraction, retention, and pipeline strategy, focused on growing and recruiting highly skilled talent in the Triangle.
"Ashley is truly an economic development industry leader," said Michael Haley, executive director, Wake County Economic Development. "Her expertise, passion, and commitment inspire those in our organization and throughout our community. Ashley's experience, personality, and drive have furthered Wake County's position as a top competitor for talent, jobs, and new investment."
We are truly proud of Ashley and all of her accomplishments!
If you would like to speak with Ashley about this award, please contact:
Jen Miller, Senior Marketing Manager
Jmiller@raleighchamber.org
919.664.7049
You can view the final press release here.