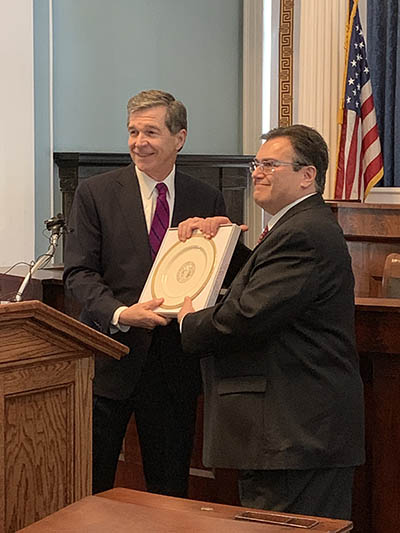 On Thursday, March 7, Governor Cooper announced French-owned company Cellectis Biologics, will be opening its first North American Manufacturing facility in Wake County, bringing 200 jobs and $68.6 million investment to the region. Cellectis, a life sciences company, will join over 700 foreign-owned companies in the Research Triangle region. You can read the formal press release here.

Cellectis will join a thriving life sciences sector in Wake County and will create a variety of positions with salaries ranging around $100k. The Research Triangle region continues to be a leader in the life sciences cluster with access to resources, talent, infrastructure, and more than 600 existing life science companies. Michael Haley shared the following:

"We are honored to be part of Cellectis journey in providing the next generation of cancer therapies. Wake County has a strong history in life sciences and supporting foreign-owned companies – we know Cellectis will find the best talent and resources in Wake County."

You can read the formal press release here.