Successful economic development depends on many things. One of the biggest decisions made is the site in which a company selects for its new location. Searching for sites in Wake County just got easier. The team at Wake County Economic Development has incorporated a site search tool that allows site selectors and potential clients to search for sites in Wake County.
This new functionality allows for businesses to scan available sites based on filters in which the user can select. Site filter options include sale/lease searches, property type, building characteristics, size, cost, and more. This tool also is directly linked to a variety of other information users may also find useful on the raleigh-wake.org website. As users search for sites, they can also download information about our competitive position as mid-size metro or learn more about our target industries.
Why does this site search tool matter? This added functionality on our website will serve as a useful tool to our municipalities, partners, site selectors and prospective clients. Searching for sites can be costly and take a lot of time - we've provided a way to make the process more efficient.
Check out the new site search tool here. All sites are sourced directly from LoopNet.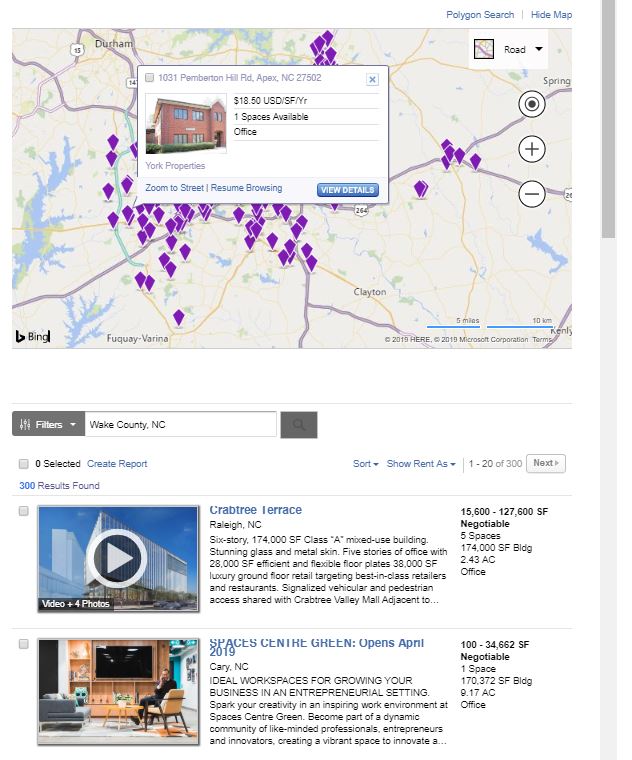 To learn more about this site search tool or for questions, contact Morgan Ross.