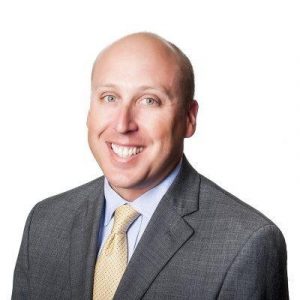 by Michael Haley, Wake County Economic Development — December 8, 2017
Editor's note: Michael Haley is executive director of Wake County Economic Development.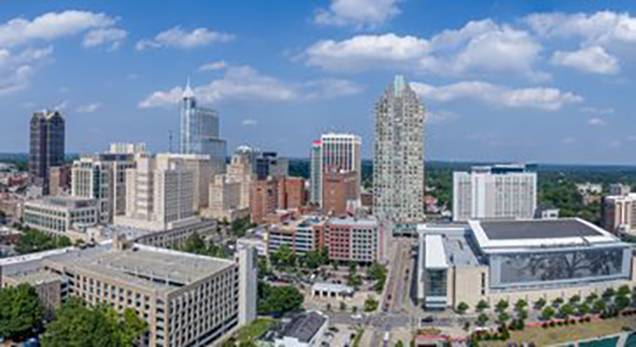 RALEIGH – Over the past two months North Carolina and Raleigh have been recognized as the best places for business by Forbes. The Raleigh metro was named the No. 2 Best Place for Business and Careers for 2017. A month later, Forbes ranked the State of North Carolina as the No. 1 Best State for Business in 2017. 
These prestigious rankings alone are enough to be proud of—and we certainly are! But I found something more important in these articles. Something that better relays what our community really is. Both of these articles noted—and "marveled at" might be a better description—the consistency of our economic performance.
"The Tar Heel State is the only one to rank among the top five on Forbes' Best States for Business for 12 straight years," noted the article naming North Carolina No. 1. When Forbes ranked Raleigh as the No. 2 Best Place for Business and Careers, the article said the "Raleigh metro area has by far been the most consistent performer in our annual survey, finishing in the top three each of the past 15 years."
Any of us living here over the past 15 years—or even if you are new to the region— would agree. This is one the strongest regional economies in the United States. But why? How can we better understand this prolonged, "consistent" excellence?
For me, these articles hone in on the same attributes that we focus on every day when describing our community to entrepreneurs, new companies that want to call Wake County home, or existing companies that want to expand: Talent; Innovation & Collaboration; Business Environment; and Quality of Place.
Talent
With over 189,000 people enrolled in higher education in our region and over 53,000 graduates each year, this is one of the most educated communities in the U.S. That's exactly what Forbes noted in both of its articles about North Carolina and Raleigh. The magazine describes the population
as "a young, educated workforce" and says that we "boast one of the country's most educated labor forces."
When describing why Raleigh was named the No. 2 Best Place for Business and Careers, Forbes points to our continued ability to attract high levels of in-migration. We've all heard that Wake County is growing by 67 people every day and 47 (70 percent) of those are people moving into our community.  That's nearly 25,000 people a year. Here's another interesting note about our growth. Did you know that the number of people who move to Wake County every day from another part of North Carolina is about the same as the number of people who move here from another country?
Innovation and collaboration
It's impossible to talk about our community without talking about higher education. North Carolina State University, UNC Chapel Hill, and Duke University are three of the most prestigious schools in the world—and they are less than 30 miles apart in the Research Triangle. Not only do we have three tier one universities within close proximity, we also have a surrounding higher education ecosystem that drives our region. Schools like Wake Tech Community College, William Peace University, Shaw University, Meredith College, St. Augustine's University, North Carolina Central University, and Campbell University all contribute to this thriving market.
Business environment
Wake County is known as a leader in information technology, life sciences, cleantech, and advanced manufacturing. This past year we've  seen expansions at Credit Suisse, INC Research, Citrix, MetLife, and many other companies, as well as new companies coming into our market like Trilliant and Infosys. In fact, Forbes highlights Infosys' decision to create 2,000 new jobs in Raleigh as one of the key points in the decision to name us the No. 2 Best Place for Business and Careers.
Quality of place
Of course a great place to work is nothing if it's not a great place to live and explore. With over 160 miles of greenways, museums, state parks, 35 breweries and counting, and 85 music venues we've got something for everyone.
Being named the No. 2 Best Place for Business and Careers and the No. 1 State for Business is amazing. And it's not without much consideration that both articles recognize the longstanding strength, the sustained excellence, and consistency of performance of our community—that's the real story.