The New Normal: The Triangle's Entrepreneurial community
In the first of an exclusive multi-part series, WRAL TechWire's Jason Parker examines the rapid changes being forced on the Research Triangle's entrepreneurial ecosystem by the onslaught of the COVID-19 pandemic. Entrepreneurs at startups and emerging companies in North Carolina's capital as well as Cary are dealing with what's being called an "unprecedented disruption." And as the state begins to reopen for business, what impact the COVID-19 pandemic will have going forward remains unclear.

Michael Haley, executive director of WCED and Senior Vice President of the Raleigh Chamber, and Bridget Harrington, executive director of Innovate Raleigh are featured in this article. Read the article here.
Application Period Opens for 'Wake Forward' Small Business Relief Program
Small businesses and independent contractors in Wake County that have lost revenue due to COVID-19 can now apply for loans to help plan for the future. The application period for Wake Forward officially opened at noon today. People who are interested can visit the Wake Forward website for information on how to apply.

"Local businesses and their employees have been hit hard by the effects of
COVID-19 and the goal of this program is to help them find a way forward," Wake County Board of Commissioners Chairman Greg Ford said. "During this time of uncertainty, Wake Forward provides immediate support for our small businesses and proprietors – as well as hope and stability for our entire community."
Coronavirus disruptions see drone meal delivery launching in North Carolina
One town in North Carolina is thinking outside the box to help residents stay safe at home but still receive groceries or meal deliveries, on-demand, during the coronavirus crisis.

A pilot program is being launched in Holly Springs to use drones to deliver daily essentials from a local shopping center to homes in the area. The delivery method can save customers' time so they're not waiting in lines or driving to and from the Holly Springs Towne Center, but the no-contact service also allows customers to stay in their homes, avoiding crowded locations or unnecessary contact with delivery drivers.

The town of Holly Springs partnered with drone delivery company Flytrex and the North Carolina Department of Transportation to earn a spot in the Federal Aviation Administration's highly selective UAS Integration Pilot Program. Fox News covers the story of Flytrex in a new article.
The 10 US Cities Best Positioned To Recover From Coronavirus
The coronavirus pandemic has impacted cities across the country with varying force. New York City has been hardest hit, and it's no secret that the Big Apple is going to be one of the places that will have the most challenging time bouncing back from the coronavirus pandemic, no matter when things subside. But which cities will have the best coronavirus recovery? And which other cities will struggle?

Moody's Analytics has issued a report that examines the potential to recover from coronavirus among the top 100 metro areas in the US—and while some of the results are to be expected, some are more surprising. Read the Forbes article to see why Raleigh and Durham were listed among the Top 10.
La French Tech Raleigh is Announced
The teams of La French Tech Raleigh-Research Triangle and The French American Chamber of Commerce of the Carolinas (FACCC) have collaborated tightly since 2019 — with many backstage supporters — to make this happen.

A unique initiative, La French Tech brings together startups, investors, policymakers, and community builders in France and throughout the world. NC entrepreneurs can now effortlessly access a broad network of 13 French Tech capitals, 53 French Tech communities in France, and 56 French Tech communities across the world.

This accreditation is an opportunity to showcase Raleigh-Research Triangle and help tech entrepreneurs and talent solidify their decision to move to the Triangle. Learn more about this initiative here.
CNBC Spotlights NC State University's PPE Production
North Carolina State, known for its textile program, has likely created one of the most impressive college PPE production programs in the country. Chancellor Randy Woodson tells CNBC Make It that the school is helping manufacture material for N95 masks, surgical masks, and plastic face shields.

"Our scientists have completely converted their research over to manufacturing these materials and are doing it in partnership with companies like Brooks Brothers and Hanes to produce enough material for almost a million masks a day," he says, adding that NC State biomedical engineering students have partnered with students at rival schools Duke University and UNC-Chapel Hill to produce plastic shields in several sizes.

Woodson says that this ability to quickly and collaboratively meet community needs reflects why colleges and universities like NC State are so valuable. Read the rest of the article here.
The Best and Worst Cities to be Quarantined
No one wants to be quarantined and everyone is just trying to make the best of it. However, some cities are better places to be stuck at home than others. We often think about what cities have to offer in terms of nightlife, dining out, and exciting things to do. However, for the millions of Americans stuck at home in formerly exciting cities, the nearby theme park or vibrant theatre scene isn't doing much.

What do they care about? Spacious apartments, speedy internet, plentiful take-out options, and nearby green space. See why Raleigh made the list here.
Wake County wants to give $5 million to small businesses
Wake County Commissioners met Monday to discuss a plan to funnel $5 million from the federal government to small businesses. Wake County Commissioner Matt Calabria said the county has the potential to receive $194 million dollars from the federal government, and he's proposing some of that money go to small business owners. You can learn more in WRAL's article here.
Wake Tech Named No. 1 Online Community College
More and more, community colleges are trying to cater to the busy lifestyles of adult learners and, therefore, there are more and more community college online options. It goes without saying that Wake Technical Community College is one of the best community colleges in North Carolina. It can be argued that it is actually one of the best community colleges as far as online learning goes, period. They offer more online degree programs than any community college in the country with a wide range of certificates options as well.

See why College Consensus named Wake Technical Community College so highly here.
Drones to fly COVID-19 relief in parts of North Carolina
Drones will deliver medical supplies and food in North Carolina communities in May under a public-private partnership announced by the state's aviation officials as a response to the COVID-19 crisis. The drone flights will launch in mid -May under the coordination of the aviation division in the state's department of transportation. You can learn more about drone usage in North Carolina, and the NDOT's involvement in FierceElectronics.
Raleigh City Council Approved $1M to Support Small Business
Raleigh City Council approved $1 million to support a grant fund designed to help keep small businesses afloat during the coronavirus pandemic. Small businesses have been hardest hit by the economic turmoil caused by the growing number of COVID-19 cases. The federal government created PPP loans, but many small businesses were unable to get those loans due to a variety of problems. Read more.
Maggie Kane & A Place at the Table Featured on Podcast
A Place at the Table in Raleigh, North Carolina is one of only 61 pay-what-you-can restaurants in the U.S. – which means customers can choose to pay the suggested price, pay what they can afford, volunteer their time or pay-it-forward. Maggie Kane opened A Place at the Table in January 2018 with the mission for the restaurant being to provide everyone in the community with hot, healthy meals regardless of means. In 2018 alone, diners paid forward over 25,000 meals and volunteered more than 24,000 hours.

Learn more about Maggie and how A Place at the Table is serving the community during COVID-19 in Disruptors for Good's podcast.
Wake County Extends Stay-At-Home Order To Protect Residents From COVID-19
To continue efforts to slow the spread of COVID-19 in our community, Wake County Board of Commissioners Chairman Greg Ford signed a new proclamation, extending the stay-at-home order through April 30.

"While we're making good progress to flatten the COVID-19 curve in our community, we haven't hit our peak caseload yet, so it's too early to lift our stay-at-home restrictions," said Chairman Greg Ford. "However, we understand how challenging this is – particularly for businesses – which is why this extension includes provisions to help the local economy while enabling us to save lives."

Under the updated order, all retail businesses in the county, its 12 municipalities (Apex; Cary; Fuquay-Varina; Garner; Holly Springs; Knightdale; Morrisville; Raleigh; Rolesville; Wake Forest; Wendell; and Zebulon), and portions of Angier, Clayton, and Durham located within Wake County, are allowed to operate if they provide delivery or curbside pickup options for customers.

The full announcement can be found here.
Podcast Raleigh: Mayor Mary-Ann Baldwin
Around the time we should have been assessing Mary-Ann Baldwin's first 100 days on the job as Raleigh's mayor, everything changed as the novel coronavirus and COVID-19 became the biggest issue locally and globally. Mayor Baldwin was kind enough to join Podcast Raleigh again (our first repeat guest!), this time to talk specifically about how the coronavirus is affecting life in Raleigh, where we stand currently, and planning for re-opening and recovery. Listen to the podcast.
Murphys Naturals Finds New Purpose in Pandemic
In addition to encouraging the curve-flattening behavior of social distancing even if it means staying inside, many of our favorite outdoor brands are also pivoting production and reorienting their resources to help the COVID-19 cause. With Amazon selling out of Purell and other hand sanitizers, some outdoor industry brands have repurposed themselves to supply the demand. Natural insect repellent manufacturer, Murphy's Naturals has promised its first shipment of 6,000 bottles of hand sanitizer to the United States Navy, since its founder, Philip Freeman, is a U.S. Navy veteran.

Read Elevation Outside magazine to learn more.
Bandwidth's Morken: Why he chose Raleigh for new HQ, other expansion plans
Even in the age of coronavirus, big deals are getting done. Look no further than the Triangle's homegrown software communications company, Bandwidth. Slightly more than 20 years ago, its CEO and founder David Morken, fresh from serving in the Marine Corps as an advocate judge, started the company in a spare bedroom in Raleigh.

Today, the attorney-turned-entrepreneur is getting ready to build new headquarters for that company — on a 40-acre plot of land to be purchased from the State of North Carolina for $30 million. The uptick: creating 1,165 new jobs with an average salary of $96,832 and generating more than $100 million in capital investments to the region.

Read the WRAL Techwire.
Bandwidth Announces Expansion & Over 1,000 Jobs
Fast-growing software communications company Bandwidth is getting new corporate headquarters in Raleigh. The uptick: adding 1,165 new jobs with an average salary of $96,832 and generating more than $100 million in capital investments. The Raleigh firm — founded by attorney-turned-entrepreneur David Morken in a Raleigh spare bedroom more than 20 years ago — today got approved to purchase a 40-acre plot of land from the State of North Carolina located at the southwest corner of Reedy Creek Rd and Edwards Mill Road for the new 500,000-square-feet facility. Read more.
Ashley Cagle Named to Raleigh Magazine's Top 30 List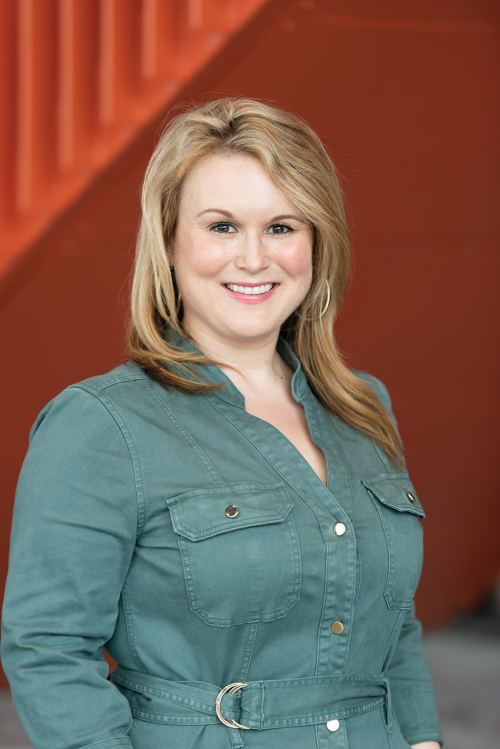 Ashley Cagle, Assistant Executive Director for Wake County Economic Development and Vice President of the Raleigh Chamber was named to Raleigh Magazine's Thirty In Their 30s. To read Ashley's nomination and to see the other nominees, visit the Raleigh Magazine website.
How small businesses are making big changes in the face of crisis
COVID-19 is changing working life. One area of impact is with small businesses and entrepreneurs. Digital Journal highlights how businesses and start-ups across the U.S. are adapting and innovating amongst the new regulations and ever-changing circumstances.

When the executive order for restaurants to stop dine-in service came, the City of Raleigh and partners moved quickly to establish curbside pickup zones Wednesday throughout downtown and other popular areas so that residents can support local restaurants, and the businesses can continue to operate. The curbside pickup zones are fluid, and businesses and other organizations are welcomed to suggest new or changed zone locations.

Read more here.
Students Help Businesses Solve Real Problems in Win-Win Partnerships
North Carolina nonprofit District C is working to connect schools and local businesses for hands-on learning as districts nationwide strengthen similar efforts. Among the most frequently cited complaints from employers, today is that the rising workforce is lacking soft skills, like problem-solving and teamwork.

Recognizing this need, former teachers Anne Jones and Dan Gonzalez launched the nonprofit District C in North Carolina. The organization trains teachers to coach students on how to work together to solve real business problems, help schools launch a course called "C Squad" and identifies business partners interested in participating.

Read more here.
Inter-Faith Food Shuttle Receives $23,000 from Duke Energy Foundation
Inter-Faith Food Shuttle has received $23,000 from the Duke Energy Foundation to address food relief in central North Carolina during the COVID-19 pandemic. The grant will fund hunger relief for K-12 students and their families by providing food boxes and other food distribution to families in need and impacted by the COVID-19 pandemic. You can read the full article on the Inter-Faith Food Shuttle blog.
How to Virtually Explore Attractions, Museums and More in Raleigh, N.C.
Learn. Discover. Distract.

It's no secret that times are tough right now, especially in the hospitality industry. Much of the Raleigh area's tourism infrastructure—museums, historic sites, sports facilities, concert venues, etc.—are not open at the moment. But there are still ways for people of all ages to discover new information and ideas through virtual visits to museums and beyond.

We've rounded up a bunch of ways to learn something new and distract your children (or yourself!) here.
Skill Survey Launches
What kinds of skills will employers need for tomorrow's jobs? Wake County is working to find out. Over the next two months, local officials, along with RTI International, will be surveying businesses across 10 industry sectors in RTP as part of its re-launch of the Regional Skills Analysis. It will include companies hiring from one to five people all the way up to 1,000-plus. The aim: to gain a better understanding of the current state of the local workforce, skill gaps, and trends in growth, hiring and industry development.
Read more
Five Places to Visit in Raleigh, N.C., With Cheetie Kumar
"It's a place that is so surprisingly and unboisterously diverse," said Cheetie Kumar, a local chef and rock guitarist who grew up in northern India and the Bronx before moving to Raleigh in the 1990s. As the chef-owner of Garland, an Indo-Pan-Asian restaurant with an adjoining music venue, Kings, and cocktail bar, Neptunes Parlour, Ms. Kumar is emblematic of the city's evolution. Read the rest of the New York Times article to see what else Cheetie has to say about Raleigh.
Envestnet to Expand Footprint in Raleigh
Envestnet, Inc. announced it will relocate its North Carolina-based offices later this year to three floors of a futuristic, high-rise building currently under construction in the heart of downtown Raleigh. The move will give the Envestnet teams based there enough space to more than double their headcount over the next year. Read more.
Women in Business Index: The Most Progressive US Cities for Businesswomen
TollFreeForwarding.com delved deep into the latest business data and statistics from across the United States to see how much progress was made in the 2010s, and where it could all go over the next decade. Data was collected for the top 50 US cities by population, and a positive or negative trend was calculated based on the progress made over those years.


Raleigh comes second by virtue of excellent all-round performance. With no positions outside the top 20, women who head to Raleigh will find a city of opportunity, equality, and growth. The city's best positions were the top ten finishes in population growth (increasing by over 22%) and economic growth (up by over 56%). These may not directly concern women, but solid performances with the female-led factors show how the city is a top choice for women in business.
Glassdoor Ranks Raleigh for Jobs
North Carolina's capital city is No. 1 on the "Best Cities for Jobs in the US," according to a new report from employment and jobs website Glassdoor. Read more.
WRAL TechWire: Raleigh's 'East Coast Made Easy' campaign unveiled for upcoming SXSW
"Raleigh — East Coast Made Easy." That's the catch phrase for the city's collaborative campaign to be showcased at this year's South by Southwest Interactive Trade Show (SXSW) in Austin from March 15-18. It includes a 20-foot booth installation by local artist Gino Reyes unveiled today at Raleigh Union Station, aiming to depict Raleigh as "a community with big city hustle without the hassle." Read more.
ABC 11: Raleigh economic leaders to showcase city at trade show in Austin
To many of us, South by Southwest is simply a music festival in Austin, Texas. But to the city of Raleigh, it means opportunity. "SXSW is a great opportunity for us to take our story on the road. And talk to other people from around the world about why Raleigh is a great place to live, work and play," said Ashley Cagle of Wake County Economic Development. In a few weeks, a group of people from Raleigh and Wake County will represent the region at the SXSW Trade Show to showcase the best of the region. Read more.
CBS 17 Covers SXSW Trip
On Tuesday, February 25, economic development leaders unveiled the new campaign that will be presented at South by Southwest (SXSW.) Many know SXSW as a film and music festival but there is also a trade show component. Watch the video here.
5 Cities Where Homes Could Make A Good Investment in 2020
Buying a home will likely be the most expensive and complex purchase a family or individual ever makes. Deciding where we live depends on so many factors, from job prospects and proximity to family and friends to the appeal of the surrounding neighborhood. Looking for the best return on the sizable investment of purchasing a home adds another layer to the process.

To get a sense of which markets across the country would be best for buying a home strictly as an investment, Curbed conducted a meta-analysis, looking at metro-level real estate studies by the Urban Land Institute, Realtor.com, and the National Association of Realtors. Raleigh is listed as one of five metros with affordable areas attractive to homeowners.
IBM and NC State Are Leading the Development of a New Quantum Ecosystem
IBM and North Carolina State University are leading the massive amount of research that will be needed to create the full quantum computer ecosystem. The standard computer industry is a nearly $4 trillion a year global ecosystem. There are many companies and researchers working on all aspects of operating systems, chips, electronics, software, testing, security, and quality assurance. These systems and software will need to be expanded to accommodate the new world of quantum systems.

Quantum systems are being integrated with traditional computer systems via cloud access and will eventually be integrated into data centers and then as co-processors.
Nextbigfuture interviewed Dan Stancil, Executive Director of the IBM Q Hub. He talked about the research partnership of IBM Q Hub and NC State.
The Best American Cities for Live Music
Get ready to book your next trip! From coast to coast and across all genres, these are Reader's Digest best places to find jam sessions, jazz bars, listening rooms, and larger venues.
With more than 80 live music venues, Raleigh is sure to scratch any musical itch you have, from bluegrass and indie rock to rap and Americana. If dinner and a show is your style, the Irregardless Café has been hosting live jazz and bluegrass—not to mention fresh-from-the-farm meals—nightly since 1975. The Pour House Music Hall & Record Shop is a record shop by day that turns into a live music venue at night and doesn't appear to discriminate against genres; most nights of the week, you'll find a live show featuring rock, Latin wave, bluegrass, folk, punk, country, Appalachian rock, honky-tonk, garage, soul, funk, and even metal.
RollingStone Covers Raleigh's Music Scene
The Triangle, as it's called, has become a hotbed of independent music recently, with artists from across the country flocking to the area, driven by its cheap rents and ample service jobs. The influx has transformed a relatively insular scene into a thriving one. There's dance music in Chapel Hill, hip-hop and Americana in Raleigh, and indie-rock in Durham. "Fifteen years ago, there were, like, six people here," says singer-songwriter Tift Merritt. "Now, there's a whole community." Read the rest of the RollingStone article.
The 10 Best Cities in the U.S. to Move to Right Now
Choosing where to live is one of the most personal, stressful, and meaningful choices you can make. That's why Curbed cast a wide net to put together a list of where you should live in the U.S in 2020. The cities were chosen were based on a list of criteria—walkability, park access, diversity, housing costs, job opportunities, and more—that together add up to that essential but elusive trait: livability. Read the article to see why Raleigh made the list.
Best Cities for Women in Tech – 2020 Edition
The employment of computer and information technology workers is projected to grow by 12% from 2018 to 2028, adding almost 550,000 new jobs, according to estimates from the Bureau of Labor Statistics, and women make up about 26% of the tech workforce nationally.

SmartAsset uncovered the best cities for women working in tech by considering four factors: gender pay gap, earnings after housing costs, women's representation in the tech workforce and four-year tech employment growth. Visit SmartAsset to see the full study.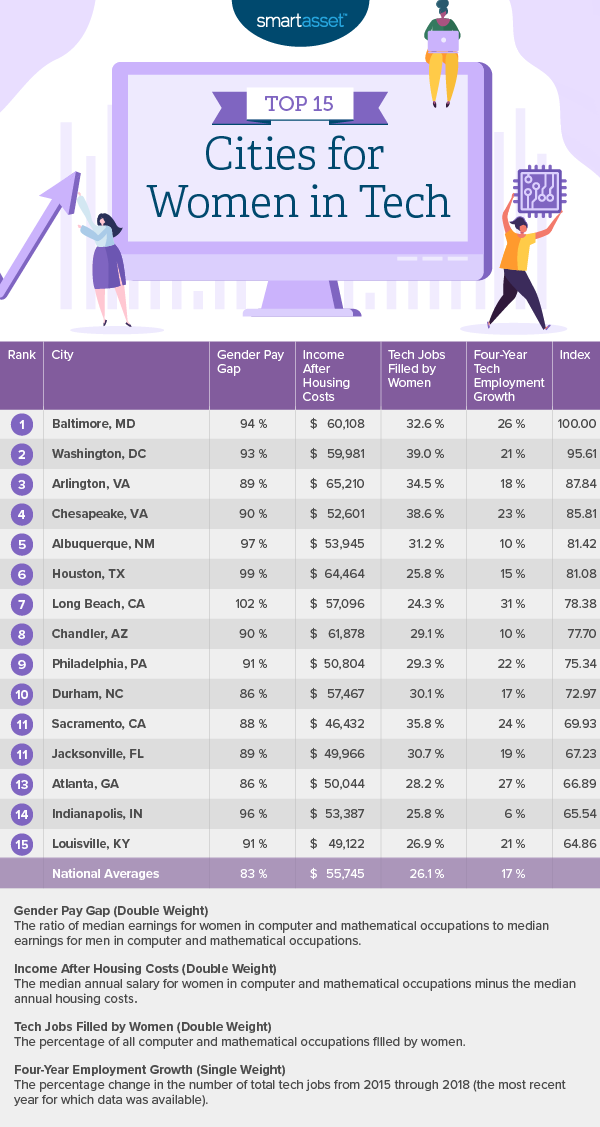 NC State and Delta partner on Commercial Application of Quantum
Delta Air Lines has announced it will be the founding industry partner to join the IBM Q Hub at NC State, as part of a multi-year collaborative effort to explore the capabilities and potential commercial applications of quantum computing. In recent years, Raleigh has become a hub for quantum technology, such as with IBM designating North Carolina State's Centennial Campus as its first university-based Q Hub in North America. The IBM Q Hub, which launched in fall 2018, is one of five worldwide, and NC State is developing a new curriculum that will allow students the opportunity to work alongside scientists and engineers to help build the computers of tomorrow.
Read more in the Digital Journal here.
How Diverse is Your City?
America's cities tend to be some of the most diverse places in the country, and they've become more diverse in recent years. Nearly 70% of the country's largest cities are more racially and ethnically diverse than they were in 2010, according to a U.S. News analysis. The change in urban diversity over the past decade or so has been modest, but significant. On average, the country's largest cities became 2% more diverse between 2010 and 2018. The U.S. News lists the 66 U.S. cities with a population of more than 300,000, ranked by change in racial and ethnic diversity between 2010 and 2018.
7 Reasons Why Both You and Your Wallet Will Love Raleigh, N.C.
Whether you're coming from a major city and hoping to slow down a bit or looking to move from a small town to a more happening locale, Raleigh, N.C. is ready to meet you in the middle.
Raleigh pairs an easy lifestyle and low cost of living with endless activities and abundant opportunities, making it one of the country's fastest-growing cities. The Ascent from The Motley Fool shows why moving to Raleigh could improve your life and help you save more money.
Young, Smart, and On-the-Go: Top 10 Metros for Millennials Who Want to Relocate
Millennials currently make up the largest segment of the U.S. labor force. As such, any migration patterns—whether between rural and urban areas, downtown and suburbia, or metro-to-metro—will boost the talent pool of those on the winning side. COMMERCIALCafé set out to determine the most attractive metro areas for this age group. Raleigh claimed No. 3.
City of Raleigh Issues RFI for 500+ Room Convention Hotel
The City of Raleigh has released a Request for Information (RFI) for an upper upscale, full-service convention hotel and a separate office/mixed-use building on two city-owned, prime vacant lots in the heart of downtown Raleigh, N.C. The goal of the RFI is to seek interested developers for the hotel and office/mixed-use sites. Learn more about the RFI on Visit Raleigh's website.
Numbeo.com releases Current Quality of Life Index
Out of over 231 cities listed and ranked on purchasing power, safety, healthcare, cost of living, and more on Numbeo.com's 2020 Current Quality of Life Index. Raleigh listed as No.3.
2020's Best & Worst Metro Areas for STEM Pro's
STEM workers are in fierce demand, and not just in the global epicenter of high tech known as Silicon Valley. According to the latest U.S. Bureau of Labor Statistics analysis, STEM — science, technology, engineering, and math — professions are expected to grow 8.8% between 2018 and 2028, compared to just 5.0% for all other occupations. In addition, the median annual STEM wage is $84,880, compared to $37,020 for all non-STEM occupations.

To determine the best markets for STEM professionals, WalletHub compared the 100 largest metro areas across 21 key metrics. Raleigh is ranked at No. 7 Best City for STEM Jobs.
Raleigh Ranks Third Best City for Millennials to Relocate
The Raleigh metro area is one of the most attractive places for Millenials to relocate, according to an analysis from Commerical Cafe. Millennials— adults age 23 to 38—currently make up the largest portion of the workforce in the country. The study ranked Raleigh third in the country, behind Denver and Austin, as a hot spot for Millenials by analyzing migration trends demographics, affordability, employment rates, educational levels, and commuter times.

"This research focuses on demographic and economic metrics but also recognizes that several other factors contribute to the perceived quality of life in each location," according to the study. "For instance, a wide array of personal preferences can greatly influence an individual's choice of living in a particular metropolitan area, such as the climate, geography, urban density, air quality, public transportation options, the local food, entertainment, and sporting scene."

Raleigh has seen a nearly 13 percent increase in its millennial population since 2014, likely due in part due to the tech/startup culture and downtown's renaissance. The City of Oaks also has among the lowest unemployment rates for millennials—less than 2.5 percent are hard up for a job.

Most notably, Millenials in Raleigh are among the most educated of the top metros, with 41 percent having a Bachelor's degree or higher.

Check out the full list on INDY Week.
U-Haul Names Top 25 U.S. Growth Cities of 2019
The Raleigh-Durham corridor registers as the top Growth City in America last year, according to U-Haul data analyzing U.S. migration trends for 2019. Raleigh-Durham is growing, thanks in large part to the Research Triangle," stated Kris Smith, U-Haul Company of Raleigh president. "North Carolina State University, Duke University, and the University of North Carolina at Chapel Hill serve as a major anchor in this region and attract an educated workforce."

Arrivals of one-way U-Haul trucks in the Raleigh-Durham market were up more than 3% while departures dropped more than 2% compared to the market's 2018 numbers. Durham locations alone saw a 7% spike in arrivals. Arrivals accounted for nearly 51.4% of all one-way U-Haul traffic in the Raleigh-Durham area.

"We have tons of businesses coming here, bringing new residents in U-Haul trucks," Smith added. "Raleigh-Durham is rivaling Austin (Texas) for attracting tech businesses and young professionals. We're seeing Silicon Valley talent and companies flock to the area. With a competitive cost of living, good wages and job growth, Raleigh-Durham is experiencing a boom in population."
Read more here.
The Ascent & Nasdaq.com Cover Raleigh
The Ascent & Nasdaq.com covered 6 reasons why Raleigh, N.C. is the best place to raise a family on a budget. Noting Raleigh's high average salary range, low cost of living, incredible education
(K-12/higher edu.), amenities, and culture, Raleigh is one of the best places for growing families. Read the entire article on The Ascent.
Best Cities to Work From Home in 2020
The average U.S. worker travels about 27.1 minutes to work and spends $2,600 annually on commuting costs, according to the 2018 Census Bureau estimates and the Citi ThankYou Premier Commuter Index. Working from home represents an opportunity for workers to save both time and money while additionally allowing greater flexibility for working parents.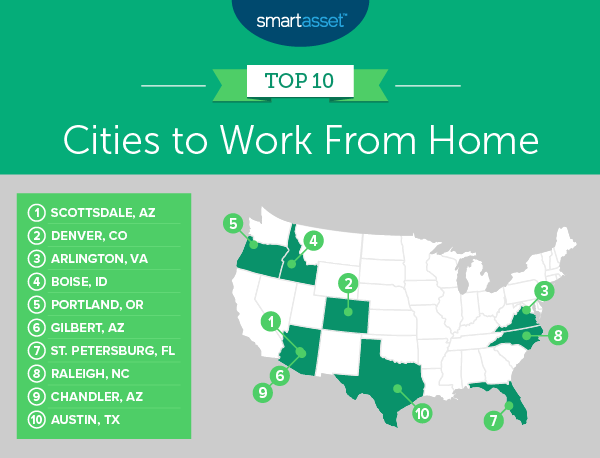 In SmartAsset's study, they found Raleigh as the No. 8 Best City to Work From Home. About 8.6% of workers in Raleigh do not commute, the ninth-highest rate for this metric across all 100 cities in our study. Additionally, housing costs as a percentage of earnings here are relatively low, ranking in the top third of the study.
Most Favorable Markets for Tech Expansion
Widely recognized tech hubs including the San Francisco Bay Area and Seattle are no longer the obvious spots for large tech companies to expand and/or for new startups to set up shop. Rapid housing cost growth in these areas and saturation of firms competing over limited pools of tech talent may instead push tech companies to shift their gazes elsewhere.

Zillow analyzed market conditions in 42 large metro areas nationwide, focusing on five factors that could suggest a market ripe for tech growth: housing affordability, market 'hotness', labor market dynamics, tech availability, and livability. Read Zillow's article to see why Raleigh was named 'Livable' and 'Up and Coming'.
NC State Q Hub Welcomes Delta
Delta Air Lines, the world's largest global airline, will be the founding industry partner to join the IBM Q Hub at NC State, as part of a multi-year collaborative effort with IBM to explore the potential capabilities of quantum computing to transform experiences for customers and employees. Read more about the announcement.
2020's Best Cities for Jobs - Raleigh named in Top 50
With 2019 behind us, it's time to think about new beginnings. For many people, finding a new job is their top resolution. According to the U.S. Bureau of Labor Statistics' most recent jobs report, the national unemployment rate is 3.6 percent, just a bit higher than the 50-year low of 3.5% seen in September 2019. To help with the job hunt, WalletHub compared more than 180 U.S. cities across 31 key indicators of job-market strength. They range from job opportunities to employment growth to monthly average starting salary.
Read WalletHub's article for their findings, additional insight from our panel of experts, and a full description of our methodology.
Where Will Jobs be in 2020? Raleigh comes in at No. 10
Resolved to land a new job in the new year? Although the U.S. economy is 110 consecutive months into its record-breaking stretch of job gains and the unemployment rate is at a 50-year low, hiring among employers in some areas is projected to soften. Each quarter, ManpowerGroup conducts an Employment Outlook Survey to get a sense of the hiring plans of employers in America's 100 most populated metropolitan areas. When seasonally adjusted to remove the influences of recurring events such as holidays and school schedules, the report reveals a net employment outlook of 19% for the first quarter of 2020, a 1% decrease from both the first and final quarters of 2019.
Read Forbes article to learn more about the change in job markets going into 2020, and why Raleigh was ranked No. 10.
Kevin O'Leary of 'Shark Tank' Visits Raleigh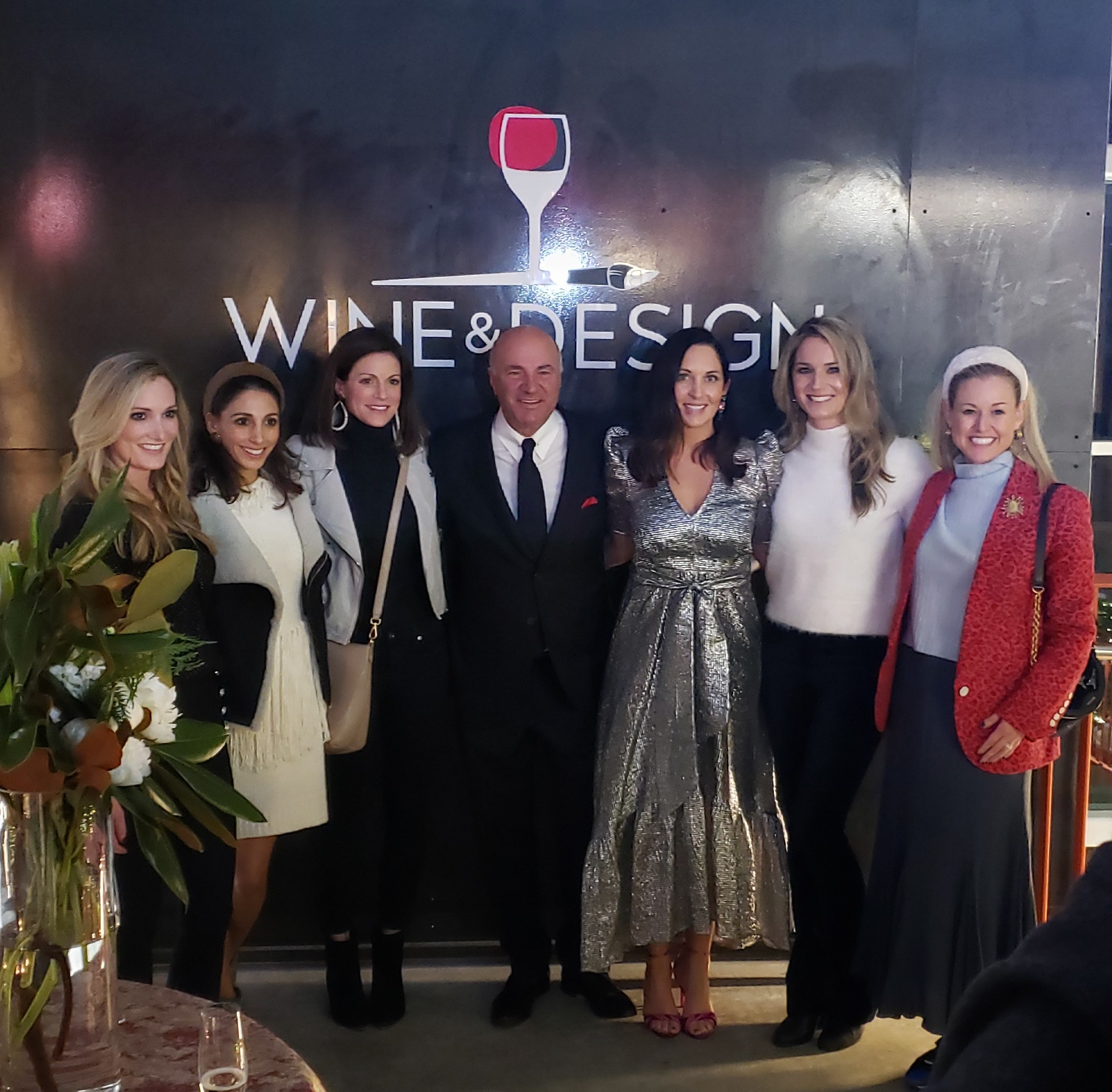 Shark Tank's "Mr. Wonderful," also known as Kevin O'Leary, was in Raleigh celebrating the grand opening of the Wine & Design headquarters at Union Station. "The whole region is on fire economically," O'Leary says. He points to a "pro-business environment" that includes a bustling airport, and he says Microsoft's recent decision to bring a major operation to Morrisville serves as further validation. O'Leary says the top three places to move a business to in the U.S. are Texas (Dallas and Austin), Florida (Miami) and North Carolina (the Triangle).
He also said another Triangle investment isn't out of the question – and that he has a lot to offer a company in terms of exposure. His other "Shark Tank" investments have included N.C. State University-founded Frill Clothing, and made a bid for RewardStock when featured on the show.
Read the TBJ to learn more about Kevin O'Leary's visit to the Triangle.



Which Metros Changed the Most this Decade?
While the 2000s ended with one of the worst financial crises in modern history, the 2010s were characterized by the longest economic expansion on record. This was also a decade in which the Millennial generation came of age, entering and transforming the labor and housing markets. While change was widespread this decade, it manifested differently in different parts of the country. In order to quantify this change, Apartment List compiled data on a variety of metrics that characterize the housing markets and demographics of the nation's 50 largest metropolitan areas and ranked the top 10 metros that have experienced the most change over the past decade.

As the core city of North Carolina's Research Triangle, Raleigh has one of the nation's most highly educated workforces but remains relatively affordable in terms of housing costs. This increasingly rare combination has made Raleigh a magnet for college-educated workers looking beyond the pricey coastal hubs and came in at No. 9 on the list.
Bloomberg states Raleigh is the next tier of Superstar Cities
For the past three decades, one of the central stories in the U.S. economy has been the rise of superstar cities. As the country has shifted from manufacturing to services, high-value knowledge industries such as technology, finance, and pharmaceuticals have become more important. These industries tend to cluster because skilled workers, entrepreneurs, big companies and funding sources all want to be in the same area. Now we are seeing more companies leaving the San Francisco Bay Area and NYC, in pursuit of more affordable locations, at the next tier of budding superstar cities such as Austin, Denver Atlanta, and Raleigh. Read the rest of the Bloomberg article.
Forbes Best State for Business - NC Ranked No. 1
Forbes ranks North Carolina as the No. 1 Best State for Business for the third straight year (2017 was its first time on top). With one of the highest net migration rates in the U.S., people have been flocking to North Carolina for the past decade. The 2019 ranking looks at job growth, cost of doing business, median household income, and more.
Forbes states 'North Carolina is Fueling Start-Up Success'
The entrepreneurial talent and start-ups emerging from Research Triangle Park in North Carolina are impressive, and starting to have a staggering impact on the world we live in—from what we eat to the software we use and the social media we share with our friends.

In a new Forbes article, Raleigh is named a Start-Up Hub. The article states that the region's abundant talent pool is helping fuel a vibrant startup ecosystem, local companies: Pryon, Pendo, and Bandwidth are noted for their entrepreneurial success.
Raleigh Company Listed on '10 Best Shark Tank' Moments of 2019
Whether you're a casual fan of Shark Tank or a devotee like this reporter, ABC's reality show provides a lot more than just business advice. Throughout its 11-year run, the program has inspired entrepreneurs to pursue their passions while showcasing moments of hilarity and humanity. Justin Miller and Tom Simon, founders of Zookies Cookies didn't tell the Sharks that the crunchy cookies they were sampling were actually intended for dogs. While the investors didn't love the taste of the product, guest Shark and Drybar founder Alli Webb agreed to invest in the Raleigh, North Carolina-based business. She offered $50,000 for 30 percent of the company, and the founders agreed. For more moments, see the article here.
Microsoft to Expand in Wake County
Microsoft Corporation, a global leader in software, services, devices and solutions, is set to expand in Wake County, in the Town of Morrisville. Microsoft has had a presence in Raleigh, North Carolina since 2003 and will look to expand by adding 500 jobs with investment of $47.5 million.This will be the second major expansion for Microsoft in North Carolina in the last two months –Microsoft announced 430 jobs in Charlotte earlier this year. You can read the press release from NC Commerce here.